IRONDALE — For the last 16 years, the City of Irondale in Jefferson County has not had a single grocery store. But on Wednesday, Irondale Mayor James D. Stewart cut the ribbon for a brand-new Publix.
Stewart's vision for Irondale doesn't end there, however.
"Over the last three years, Irondale has really grown," the mayor told 1819 News. "We're looking to do some amazing things, and we have about five major capital projects outside what's going on this morning. So it's really a good time to be in leadership, to be able to enjoy the fruits of others that have come before me to be able to make it possible."
Currently, the city is renovating sidewalks and constructing new utility facilities, baseball fields, a fire station, a library and a public administration facility. The city is also converting the old Zamora Shrine Center, which it purchased for $5 million in June 2022, into a civic center. It already opened a new dog park earlier in September.
Stewart said these projects would cost around $50 million. He and other city officials plan to travel to New York in January to make a presentation to the SMP to obtain funding.
The World Population Review estimates Irondale currently sits at about 13,500 people. Its population flatlined in the 1990s but has grown exponentially since around 2000.
Though it falls behind wealthy nearby suburbs like Mountain Brook and Vestavia Hills, Irondale's median income, currently at $41,200, has risen consistently since 2015, when it was only $23,200. That, adjusted to today's dollars, would still only be worth roughly $30,000. Meanwhile, the median incomes of Birmingham and Center Point have remained low.
While Birmingham struggles to fight a major crime wave, Irondale's total crime has declined by nearly 40% since 2010.
Irondale was incorporated in 1887. It derives its name from the Irondale Furnace, which was destroyed during the Civil War. The community was also home to several rail lines, making Irondale a vital railroad center for Birmingham's metal industry. Norfolk Southern constructed its Norris Yard in Irondale in 1951.
Now, Irondale is home to Birmingham-area landmarks, such as Eternal World Television Network, one of the largest Catholic television networks in America. The city also includes part of the Ruffner Mountain Trail.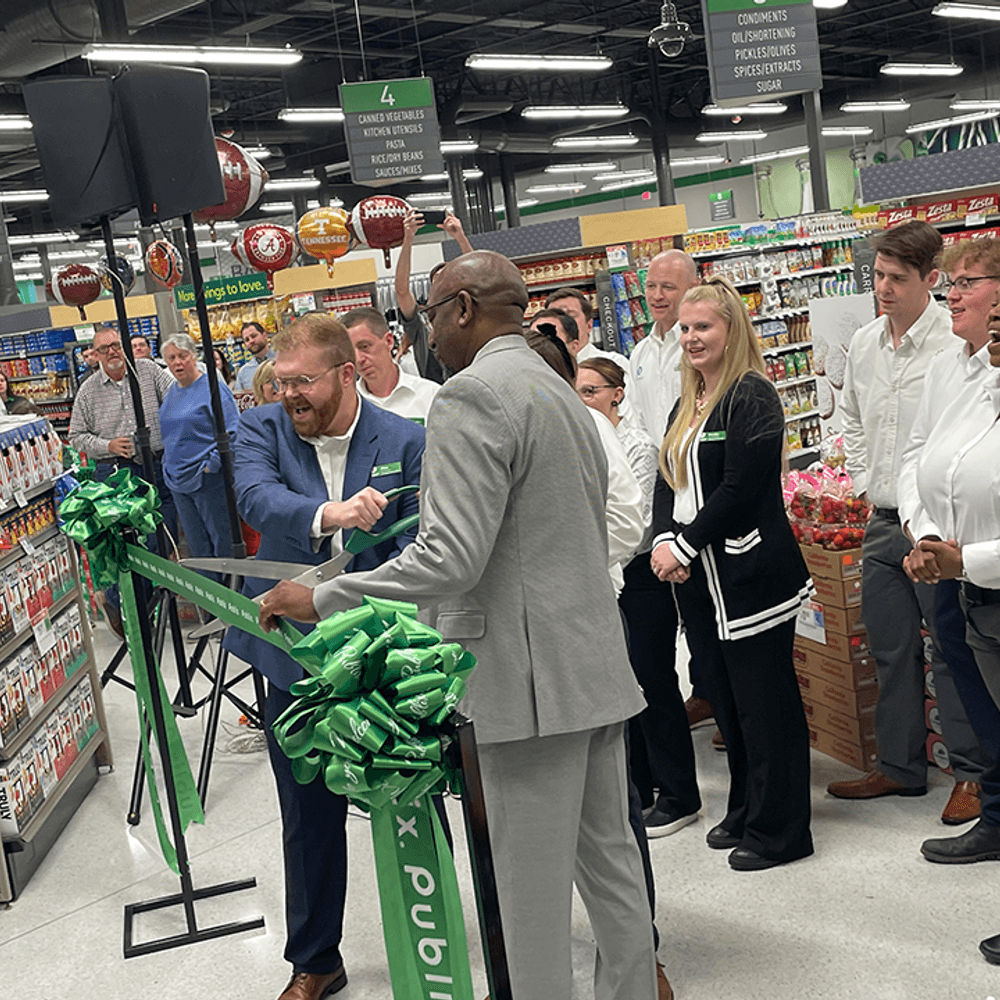 Stewart insisted the new Publix was a critical next step in the city's growth.
"The City of Irondale has been a food desert for the last 16 years," he explained. "Food World was the last grocery store or supermarket in the area. They left in 2007. Since that time, we haven't had any type of food store in the city."
Before Publix at Cahaba Crossing opened to customers on Wednesday, the closest supermarket was the Walmart in the Eastwood area, part of Birmingham.
"Therefore, all of our funds have been going toward the city of Birmingham," Steward explained. "We're hoping that we can change that now, to be able to use that revenue to run a more efficient and effective government and be able to provide things to our citizens that we were not able to do before."
"This is a big deal for the city of Irondale to have this store here after having a food desert for sixteen years, and thanks to the mayor and the city council for their leadership," said State Rep. Susan DuBose (R-Hoover), who represents the area. "They actually pursued Publix. It's a big win for the city of Irondale."
Irondale Chamber president Mike Davis attributed Irondale's success to Stewart.
"Being an entrepreneur that is expanding the city really, really well," Davis said. "... We, as a chamber, had an event this Saturday. It was a fall festival. It was the first time we had it. We had an estimated 600 to 700 people from the community at that event, and as a chamber, we're there to connect the businesses with the community."
To connect with the author of this story or to comment, email [email protected] or find him on Twitter and Facebook.
Don't miss out! Subscribe to our newsletter and get our top stories every weekday morning.