The Country Music Association's annual awards show on November 8 will feature a tribute to the late great Jimmy Buffett.
The CMA Awards are at 8 p.m. CT on Wednesday, November 8 on ABC.
Mac McAnally will lead a Jimmy Buffett tribute, along with Kenny Chesney, Alan Jackson and the Zac Brown Band.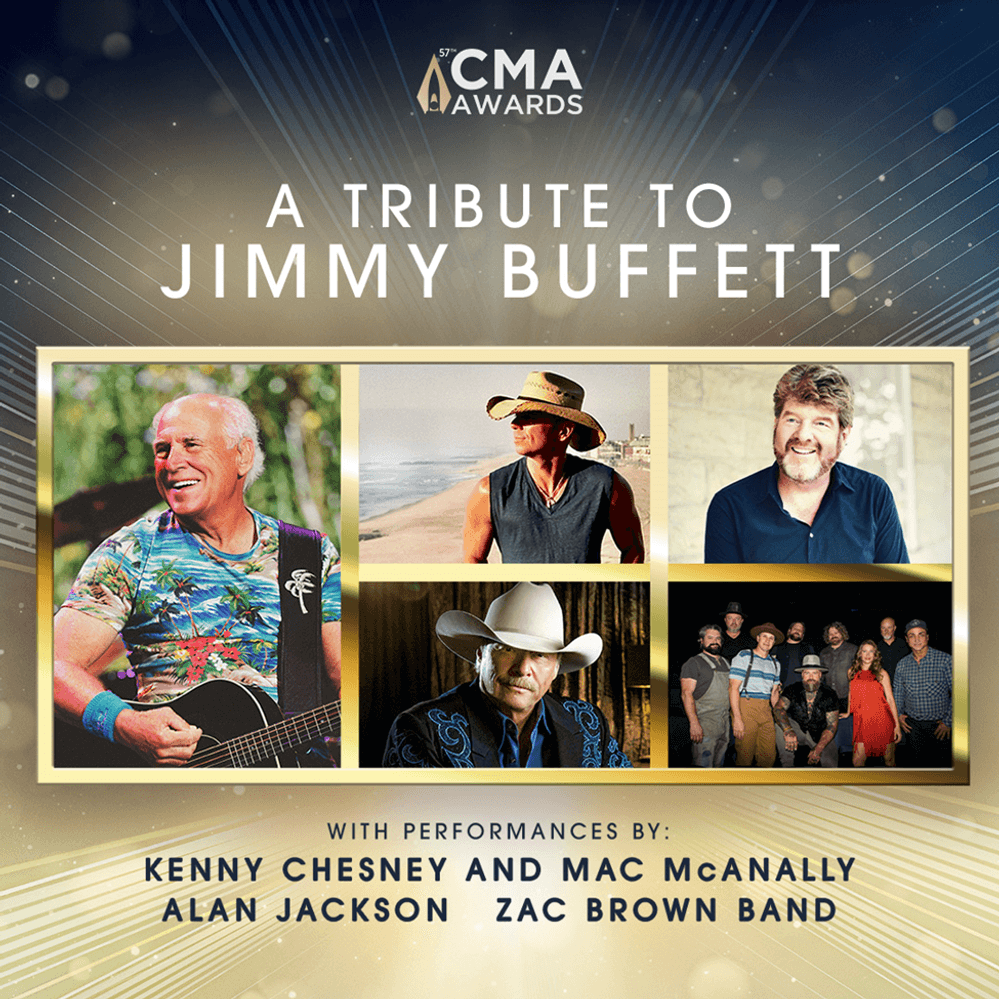 McAnally is a long-time member of Buffett's backup group, the Coral Reefer Band. He is a 10-time CMA Entertainer of the Year.
McAnally, 66, announced that he and the Coral Reefer Band will continue playing as a legacy to Jimmy Buffett following Buffett's death on September 1. Mac now sings the lead – Buffett's part – on many songs.
McAnally lives in Sheffield in the River Bluff community on the banks of Alabama's Tennessee River. He was born in nearby Red Bay.
McAnally got his professional start as a studio musician in Muscle Shoals at Muscle Shoals Sound Studio and FAME studio. He still does that sometimes. He also recorded his own productions there – 10 albums and eight singles.
An iconic mixed-genre music concert, "Live in Muscle Shoals," was recorded by McAnally in 2011 at the annual W.C. Handy Festival. Handy, a native of Florence, is widely considered the father of blues music. He wrote and sang the top-rated blues song, "St. Louis Blues."
Several hits by other singers were written by McAnally, including a number-one hit by the country music group, "Alabama."
Alan Jackson had a #1 hit that included Jimmy Buffett singing the third verse, "It's Five O-Clock Somewhere." Buffett later incorporated it into his own concerts, with Mac McAnally singing the Alan Jackson part and Buffett singing his own part. It has become a staple of the Buffett repertory, and many Buffett fans have totally forgotten that it was not at first Buffett's own song.
What songs will the tribute musicians play at the CMA Awards show? The song list has not yet been announced. Best guesses would be: "Bubbles Up" (brand new and autobiographical); "Margaritaville" (Buffett's biggest hit and unofficial theme song); "It's Five O-Clock Somewhere" (co-hit with Alan Jackson).
A record number of viewers is expected for the CMA Awards show this year. One reason for that is the popularity of Buffett in the two months since his death. Another reason is that Buffett's music is not limited to country. It attracts crossover music lovers of the RockTrop, Calypso, rock and roll, and ballad genres. These listeners do not usually watch the CMA Awards, but they will this year.
Jim Zeigler is a former Alabama Public Service Commissioner and State Auditor. You can reach him for comments at [email protected].
Don't miss out! Subscribe to our newsletter and get our top stories every weekday morning.