A calendar is probably unnecessary to chart Cole Peterson's time in college football.
At 24 years old, Cole Peterson is a little more than a year removed from graduating from Youngstown State and is in his early days of serving as UAB's Executive Director of Football Operations. At one point, while discussing what has been a speedy journey in college football, he stopped and laughed.
"That was just one year ago," Cole Peterson said. "I've gone from Youngstown to Bloomington, Indiana, now to Birmingham, Alabama, all within an 11-month span right now."
That's just part of his story. Cole's father, John Peterson, is a longtime college football assistant coach. John Peterson, a former Ohio State football player, spent eight years on Jim Tressel's staff at Ohio State. He's also had coaching stops at UAB, Akron, Miami of Ohio, Pitt and Youngstown State. He is now at Cincinnati.
Cole was along for most of the way, including the elder Peterson's two-year stint as the offensive line coach under Garrick McGee at UAB. It wasn't hard to spot Cole during that time.
"When I was in the moment, I didn't really realize the opportunities that I was given," Cole Peterson said. "I think it goes back to even when we were at UAB, and I was in that 12-13 age range. I was leading the team out vs. Ohio State. You have those opportunities, and, in the moment, you're not really thinking about it. You start getting older – I say older. I'm only 24. You reflect on those moments, and you realize how special they were."
Coming back to UAB is also special for Cole Peterson.
"It's unique, to say the least, to come back in this role and have the opportunity to impact these kids and this program," Cole Peterson said. "When I was here the first time, I was a coach's kid, just running around and doing anything they needed. The opportunity to be here with Coach Dilfer, to have that opportunity in a role of leadership and kind of be that person, to be his right-hand guy, is a huge opportunity for me."
After leaving UAB, John Peterson spent a year at Akron and moved on to Pitt for three seasons. It was during his time that Cole decided to quit playing football and speed up his coaching lessons.
"After my third high school in three years, it was really difficult for me," Cole Peterson said. "I told my dad, I know I want to work in football, but I don't want to have to join another team and make all those connections again. He told me if you're going to make the transition, you're going to fill that time with something else. From that point on, I made the decision that I would go to work with him every day."
Cole Peterson said his mother still laughs at the memory of him sitting on the steps outside of the garage at 5 in the morning, waiting to head to work. During the school year, he would leave after the final bell and drive to the office. His days were filled with tasks like working in the equipment room, helping out with recruiting tasks and drawing up scout team cards for his dad.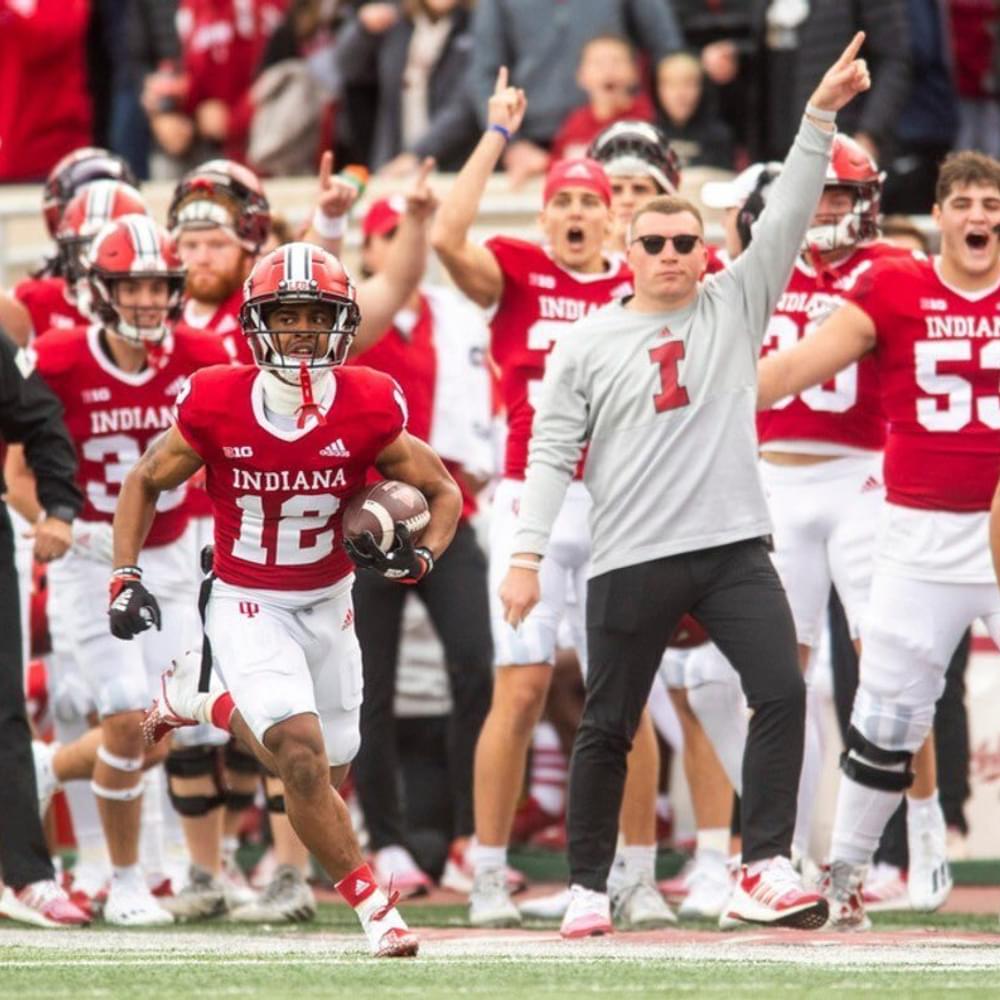 After graduating from high school, he enrolled at Youngstown State, where he joined the football program as a student coach on the offense under Bo Pelini, his father's roommate at Ohio State.
"It really grew into a role of just kind of helping out all over the place," Cole Peterson said.
Midway through his time as a college student, Pelini moved on, and the incoming head coach, Doug Phillips, asked him to fill the role of the assistant director of football operations. He did that for the final year and a half of his days as a student, and the director of football operations job opened up at the same time as his graduation.
"At that time, you're 23, you just graduated, and you're going into this type of role," Cole Peterson said. "It's a very complex role where you don't know all the ins and outs, but you've been around it enough. I've always said you're a worker. You're going to figure it out. I was learning on the go, going 1,000 miles per hour."
This past fall, he was the assistant director of football operations and assistant to head coach Tom Allen at Indiana. He thought he'd be in that role for a while, but that changed soon after he got a phone call from UAB coach Trent Dilfer on Christmas night. Not long after, he was on his way to Birmingham for an interview. What he pulled up to was quite a bit different than his family's previous time at UAB. He decided to take the job on the drive back to his family's home in Cincinnati.
"It was breathtaking, it really was," Cole Peterson said of his first glimpse of UAB's football facilities. "You always knew that this place had the possibility to be at this level. To come back and see it in plain sight and physically touch the office. It was like, 'Holy smokes. This is what we always talked about.'"
NIL is having a major impact on the college coaching world.

Here's what one of the fastest risers in FBS football @Cole1Peterson had to say about it: pic.twitter.com/uHhOjK62OE

— Andrew Petcash (@AndrewPetcash) January 20, 2023
It was a message that, with Dilfer's blessing, he shared with the current players during an early team meeting.
"I got a little emotional talking about it," Cole Peterson said. "I said, 'Guys, you don't realize what some of these guys in the past had to do for you guys to have this opportunity.' I said 'When you guys think maybe we don't have something, just think about those kids, when they were walking a mile from that locker room onto that grass practice field and we working out of a dentist office." And it wasn't a dentist office you wanted to go get your teeth cleaned out. It's unbelievable to see what it's become and what we're going to keep doing."
Don't miss out! Subscribe to our newsletter and get our top stories every weekday morning.