The race for sheriff in Conecuh County hangs in the balance over one vote, not including provisional ballots.
After the polls closed Tuesday and the ballots were counted, the race between incumbent Randy Brock (D) and Mike Blackmon (R) was so close that officials concluded there would have to be a recount. Brock was in the lead with 2,224 votes over Blackmon's 2,223 votes.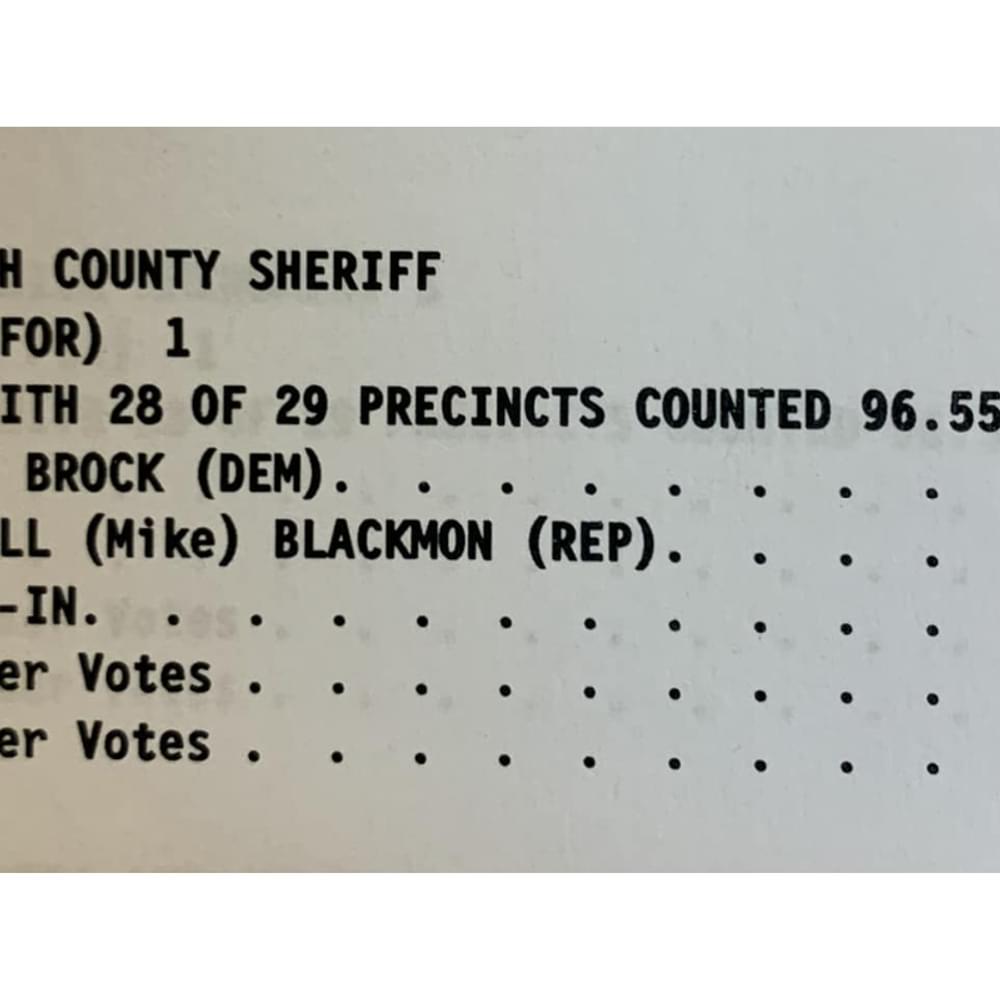 Nearly half of the county of 11,597 came out to vote in the midterm election, and provisional ballots could decide who the next sheriff would be.
Blackmon, an inspector with ALDOT and a county constable, said he is a little anxious about the outcome, but he is looking forward to the voice of the people being heard.
"I want somebody to check in on this recount real close," Blackmon said. "But I'm OK with what happens. I did a lot of campaigning all over, knocked on doors and it's physically and mentally tiring. But whatever the outcome is, I'm OK with it. I just want to make sure the officials get out here and make sure this recount is done right."
Brock did not respond to a media request.
Provisional ballots will be counted next Tuesday.
To connect with the author of this story, or to comment, email erica.thomas@1819news.com.
Don't miss out! Subscribe to our newsletter and get our top stories every weekday morning.