A panel of three federal judges on Thursday chose remedial map 3 for Alabama to use in its upcoming congressional elections in 2024.
The plan has a black voting age population of 48.7% in Congressional District 2 and 51.9% in Congressional District 7. A performance analysis by the court-appointed special master said that Democrats won 16 of the 17 previous elections in Congressional District 2 and 17 of 17 previous elections in Congressional District 7. State Senate Minority Leader Bobby Singleton (D-Greensboro) told 1819 News last week he was considering challenging the incumbent U.S. Rep. Terri Sewell (D-Birmingham in Congressional District 7.
"In the light of the submissions received by the Special Master, the comments and submissions in response to his Report & Recommendation, and after extensive analysis, we conclude that Remedial Plan 3 completely remedies the likely Section Two violation we identified while best preserving the State's legislative preferences, as expressed through the 2023 Plan, and otherwise complies with the requirements of the Constitution and the Voting Rights Act of 1965," the judges wrote in their filing on Thursday.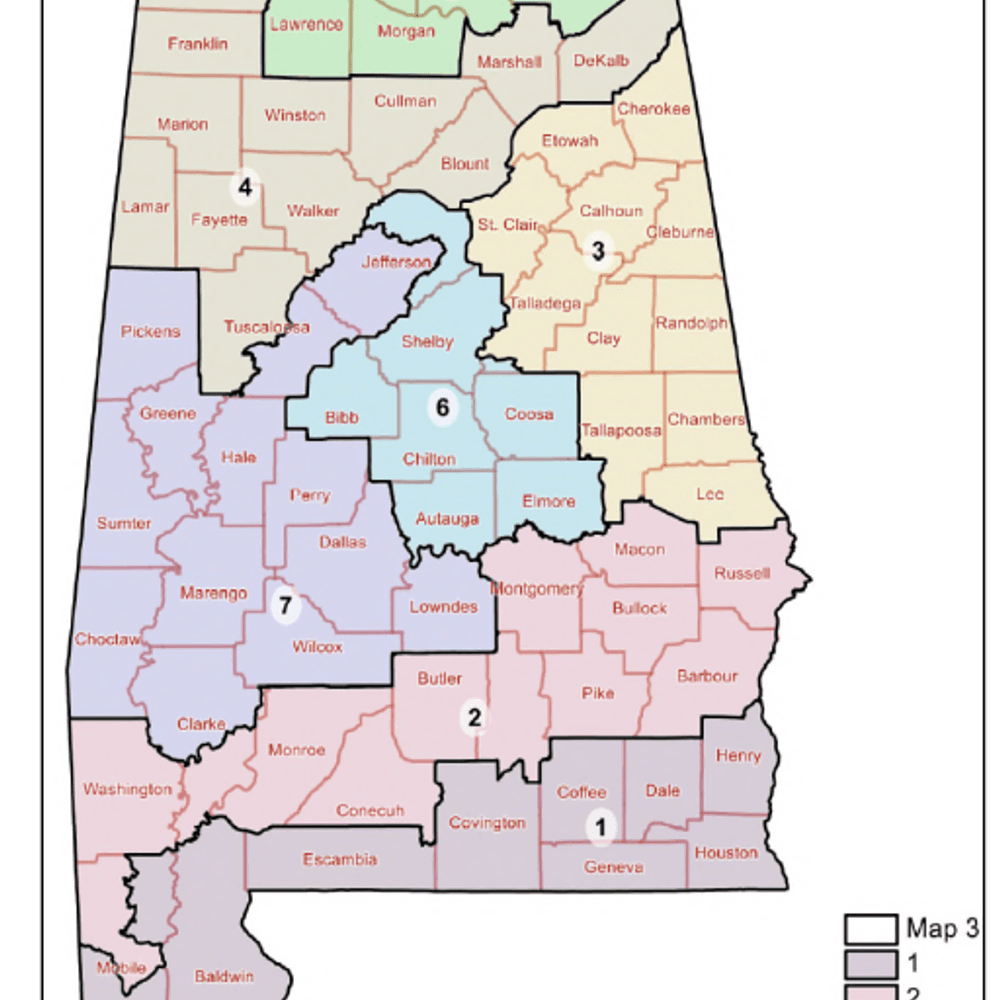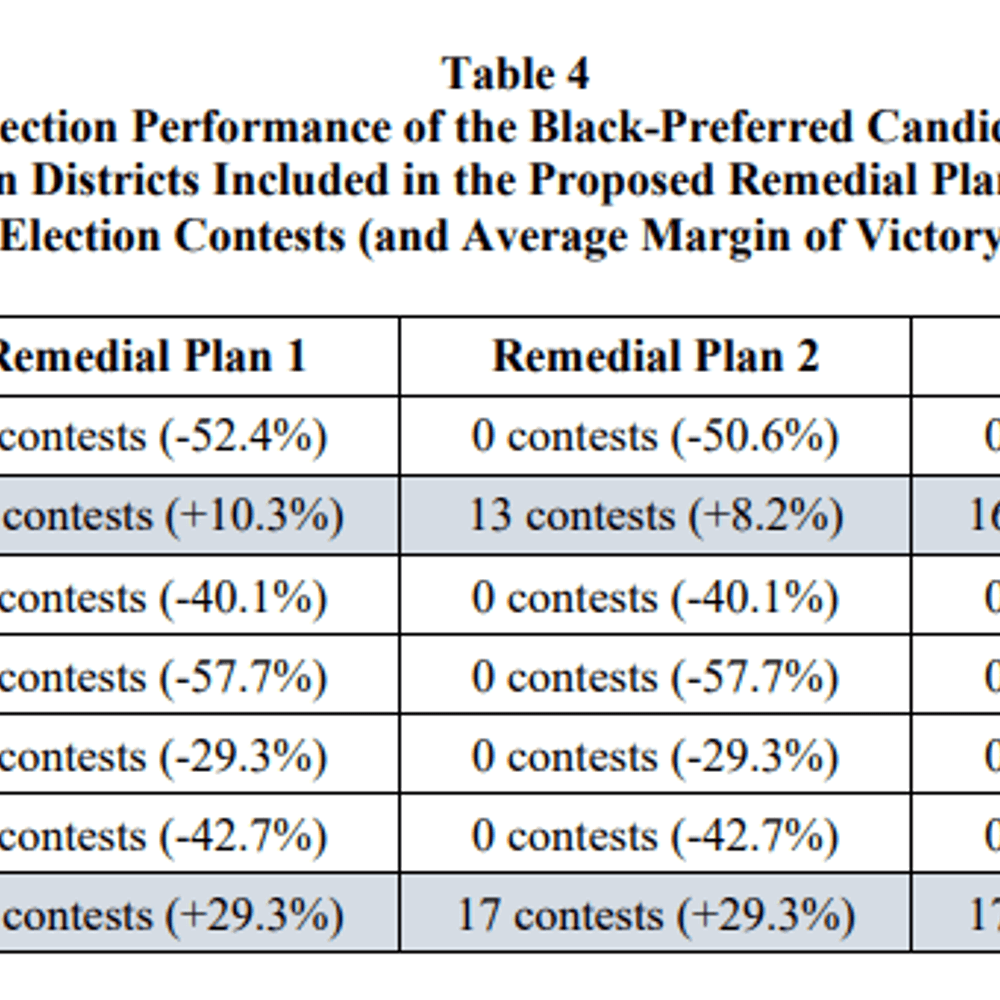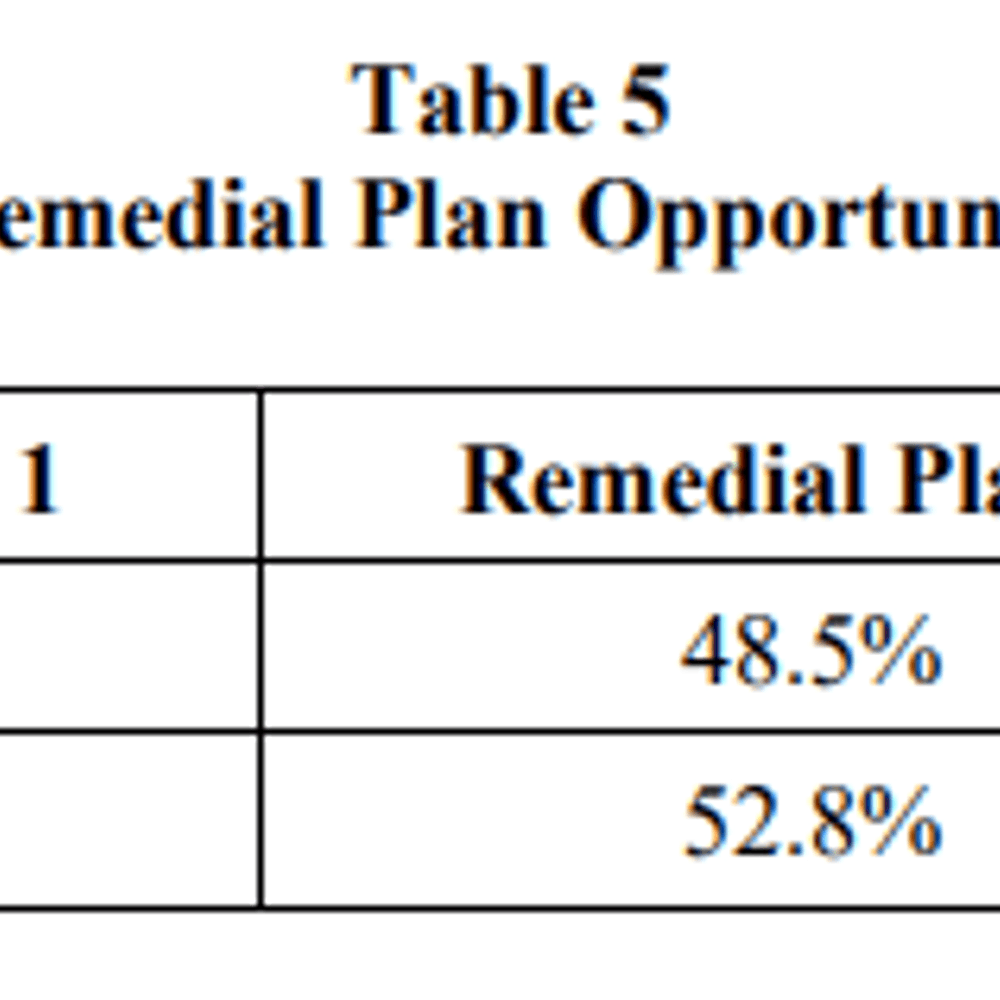 Alabama Attorney General Steve Marshall said in a statement last week, "Today, the U.S. Supreme Court denied Alabama's request for emergency relief in the state's redistricting case. The State will now be encumbered with a racially gerrymandered, court-drawn map for the 2024 election cycle."
"The Alabama Legislature passed a fair and reasonable map in 2021 that mirrored what multiple federal courts had blessed in years past. When the U.S. Supreme Court held the map likely had discriminatory effects, the legislature went back to the drawing board and settled on a map that took out the purported discrimination and applied neutral principles fully and fairly. It is now clear that none of the maps proposed by Republican supermajorities had any chance of success. Treating voters as individuals would not do. Instead, our elected representatives and our voters must apparently be reduced to skin color alone. No Alabamian—black, white, Republican, or Democrat—can look at the court-drawn maps that will soon be imposed on us and see anything other than the prioritization of race above all else. Our communities, local economies, and basic geography will be cast aside in the radical pursuit of racial quotas. There simply is no other explanation for the absurd disfigurement," Marshall said.
To connect with the story's author or comment, email [email protected].
Don't miss out! Subscribe to our newsletter and get our top stories every weekday morning.