A special master appointed by a panel of three federal judges released three congressional map proposals on Monday that would pit two incumbents against each other and most likely result in two Democrats being elected to Congress from Alabama in 2024.
Each map would place Coffee County, which is currently represented by second congressional district U.S. Rep. Barry Moore (R-Enterprise), into the first congressional district, potentially pitting Moore against incumbent U.S. Rep. Jerry Carl (R-Mobile).
You can view all three maps here.
Under all three proposals, Democrat candidates would be heavy favorites in both congressional districts 2 and 7. The second congressional district features a black voting-age population of 48.5% to 50.1% in all three plans. The seventh congressional district features a black voting-age population of 51.9% to 52.8% in all three plans.
A performance evaluation included in the special master Richard Allen's report showed "black-preferred candidates" winning 13, 15, and 16 times out of 17 elections in the three proposals in the second congressional district 2. "Black-preferred candidates" won all 17 elections in the performance evaluation for District 7.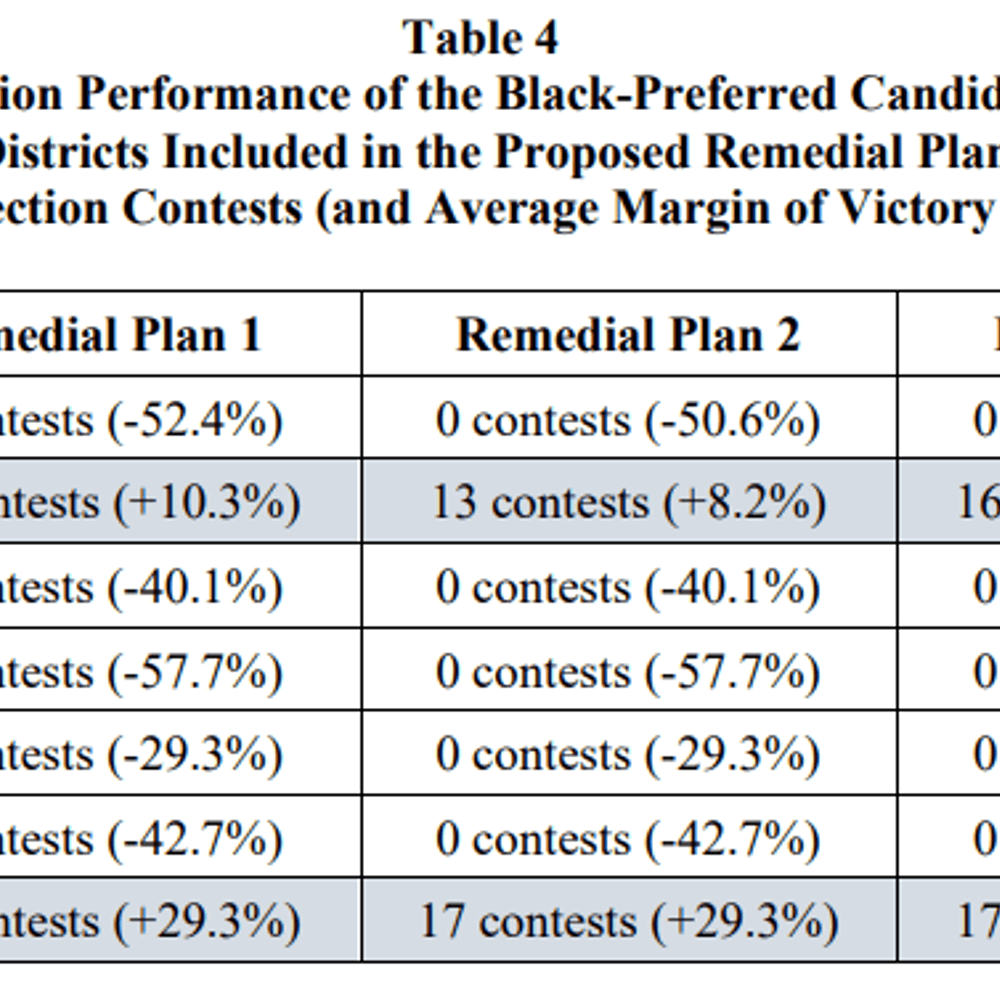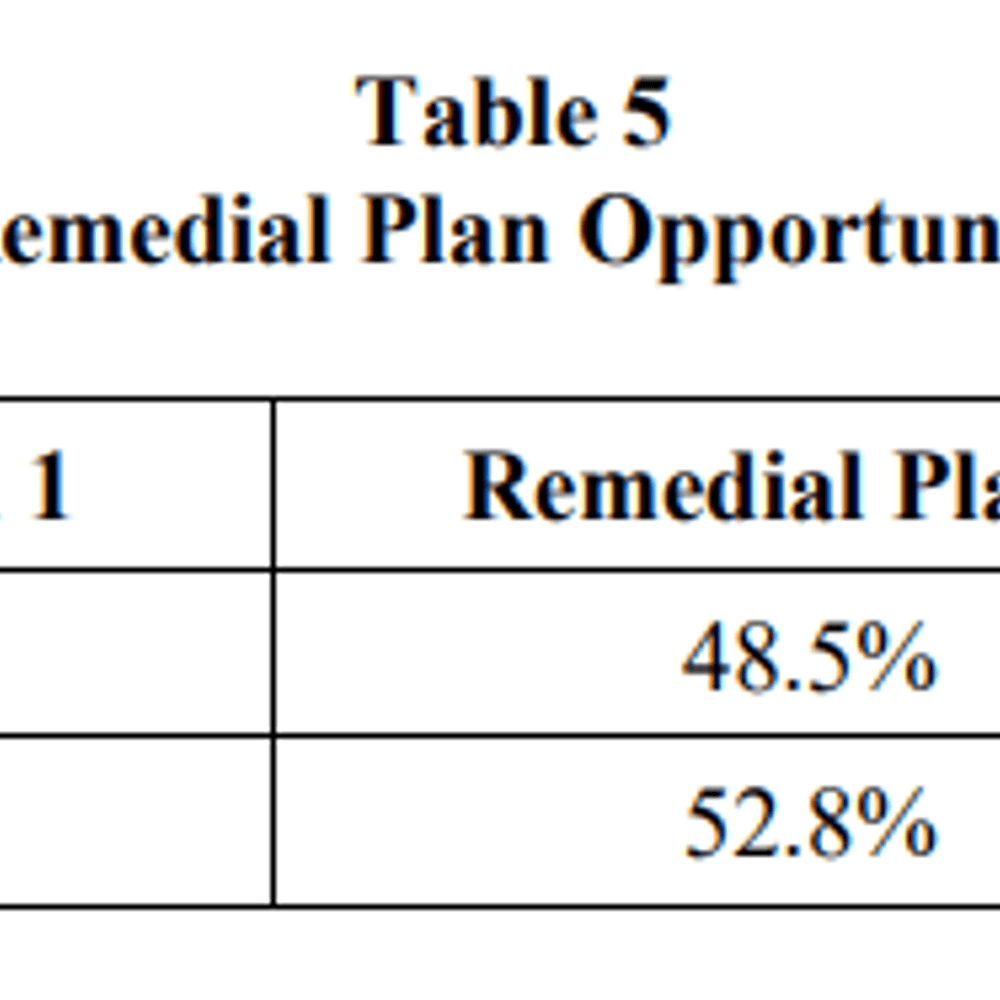 Allen said in his report and recommendation to the court filed on Monday that the "three proposed remedial plans are substantially similar but offer differences for the Court's consideration."
"Remedial Plan 1 is most similar to the VRA Plaintiffs Plan but splits one more county than the Legislature's six-county limit. Remedial Plan 2 reduces the county splits to six while otherwise tracking Remedial Plan 1, diminishing the expected election performance of Black-preferred candidates in the second opportunity district. Remedial Plan 3 is the most compact of the three plans, has only six county splits, includes two opportunity districts that perform comparably to those included in Remedial Plan 1, and retains the largest portion of the population of the city of Mobile (90.4%) and the city of Birmingham (93.3%) within a single district, but at the expense of slightly diminishing core retention of the 2023 Plan statewide (to 86.9%, which still should be acceptable)," Allen said in his report to the court.
Adam Kincaid, president and executive director of the National Republican Redistricting Trust, told 1819 News on Monday, "The Special Master's maps perfectly illustrate the concerns Alabama and NRRT have repeatedly raised to the District Court and to SCOTUS."
"Only an unconstitutional congressional plan could achieve the desired outcome of the District Court's erroneous order," Kincaid said.
Most elected officials contacted Monday night after the proposals were released said they were still analyzing the plans.
House Pro-Tem Chris Pringle (R-Mobile) said, "We are getting the files and will have them analyzed tomorrow."
A spokesperson for Alabama Attorney General Steve Marshall said, "We are assessing the plans and will provide comments to the district court by Thursday."
Carl said the plans were an example of "activist judges" overstepping their roles, but he still plans to seek re-election in District 1.
Today, a federal court released three proposed maps that will split south Alabama into two different congressional districts. Once again we have seen activist judges overstep their roles. (1/2)

— Jerry Carl (@CarlForAlabama) September 26, 2023
South Alabama and its communities need to stay together. However, let me be clear, I will be running for re-election in Alabama's First Congressional District. (2/2)

— Jerry Carl (@CarlForAlabama) September 26, 2023
Montgomery Mayor Steven Reed, who just won re-election for another four-year term, has not ruled out the possibility of seeking a congressional seat on the Democratic Party ticket. Montgomery is in the second congressional district in every plan submitted by the special master. Former State Sen. Dick Brewbaker (R-Montgomery) recently discussed a possible run for the second congressional seat.
Brewbaker said on X on Monday, "Republicans will hold on to District 2 with any of these maps…provided that they show up to vote on Election Day."
Houston County Commission Chairman Brandon Shoupe said of the proposals that "when your marching orders are to carve up Alabama based on race, the result is bound to be flawed."
D) None of the above. Nothing against Richard, but when your marching orders are to carve up Alabama based on race, the result is bound to be flawed.

— Brandon Shoupe 🇺🇸 (@dbshoupe) September 25, 2023
Marshall is currently appealing to the U.S. Supreme Court a federal district court ruling against Alabama in the case of Allen v. Milligan, saying it could not use the new congressional map developed by the Alabama Legislature during a special session in July for the 2024 election. A decision on whether the U.S. Supreme Court will stay the lower court's ruling is expected soon.
To connect with the author of this story or to comment, email [email protected].
Don't miss out! Subscribe to our newsletter and get our top stories every weekday morning.