The Alabama-based Southern Poverty Law Center (SPLC) is at it again.
This time, the far-left activist organization, whose input is taken at face value by the FBI and many big tech companies, placed several parental rights groups on its 2022 "hate map," along with the Ku Klux Klan, skinheads and neo-Nazis.
On Tuesday, the SPLC released its 2022 annual report labeled "The Year in Hate and Extremism Comes to Main Street." It listed Moms for Liberty, a Florida-based grassroots coalition of conservative women concerned with protecting children from sexualized material, Critical Race Theory (CRT) and ideological indoctrination in public schools, as an "antigovernment" extremist group.
Several other parental rights organizations, such as Parents' Rights in Education and Parents Defending Education, also made the list, alongside over 700 other alleged antigovernment extremist groups and 523 supposed "hate groups."
"Schools, especially, have been on the receiving end of ramped-up and coordinated hard-right attacks, frequently through the guise of 'parents' rights' groups," wrote the SPLC's Cassie Miller and Caleb Kieffer in the report. "These groups were, in part, spurred by the right-wing backlash to COVID-19 public safety measures in schools. But they have grown into an anti-student inclusion movement that targets any inclusive curriculum that contains discussions of race, discrimination and LGBTQ identities."
Miller and Kieffer accused Moms for Liberty of "hijack[ing]" school board meetings and "preventing officials and parents from conducting their normal proceedings." They condemned the organization for vying to remove the book "Gender Queer" from the school library. The book depicts sexually explicit illustrations.
Several conservative media personalities took to Twitter on Tuesday and Wednesday to call out the SPLC for taking shots at the parental rights movement.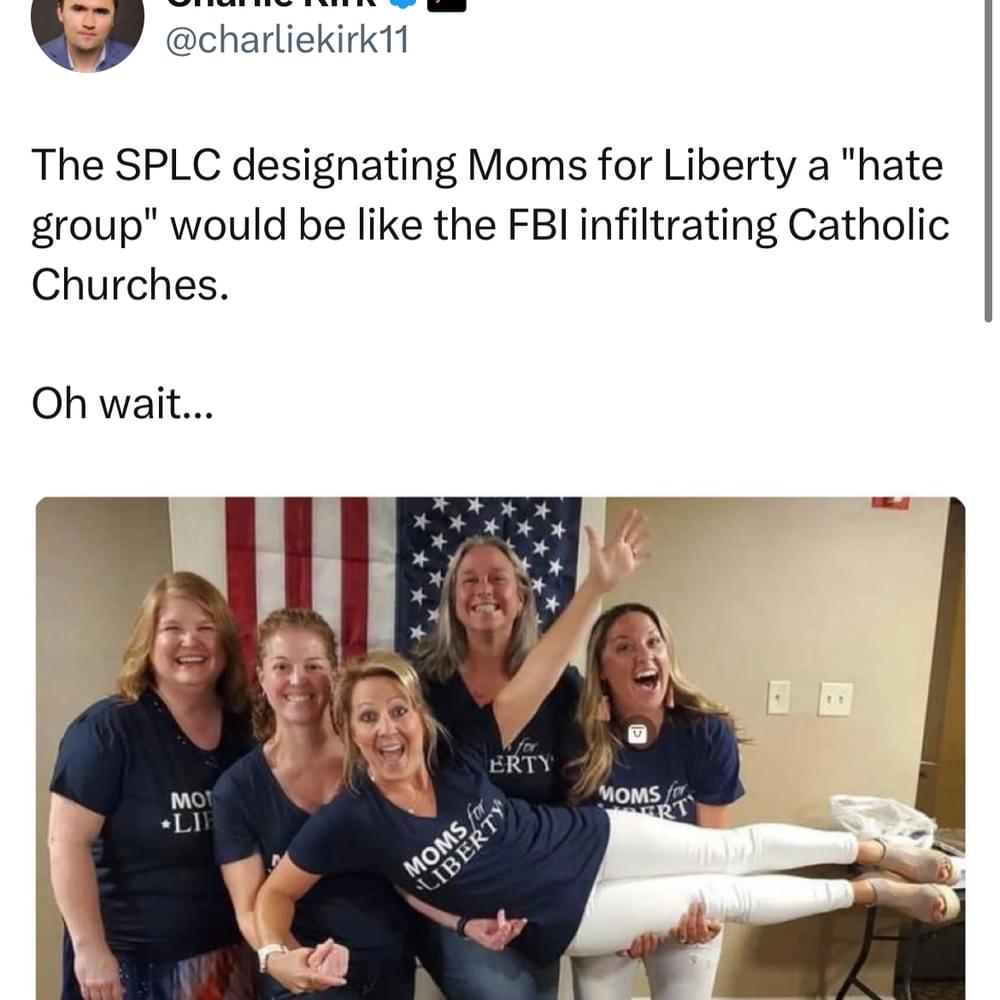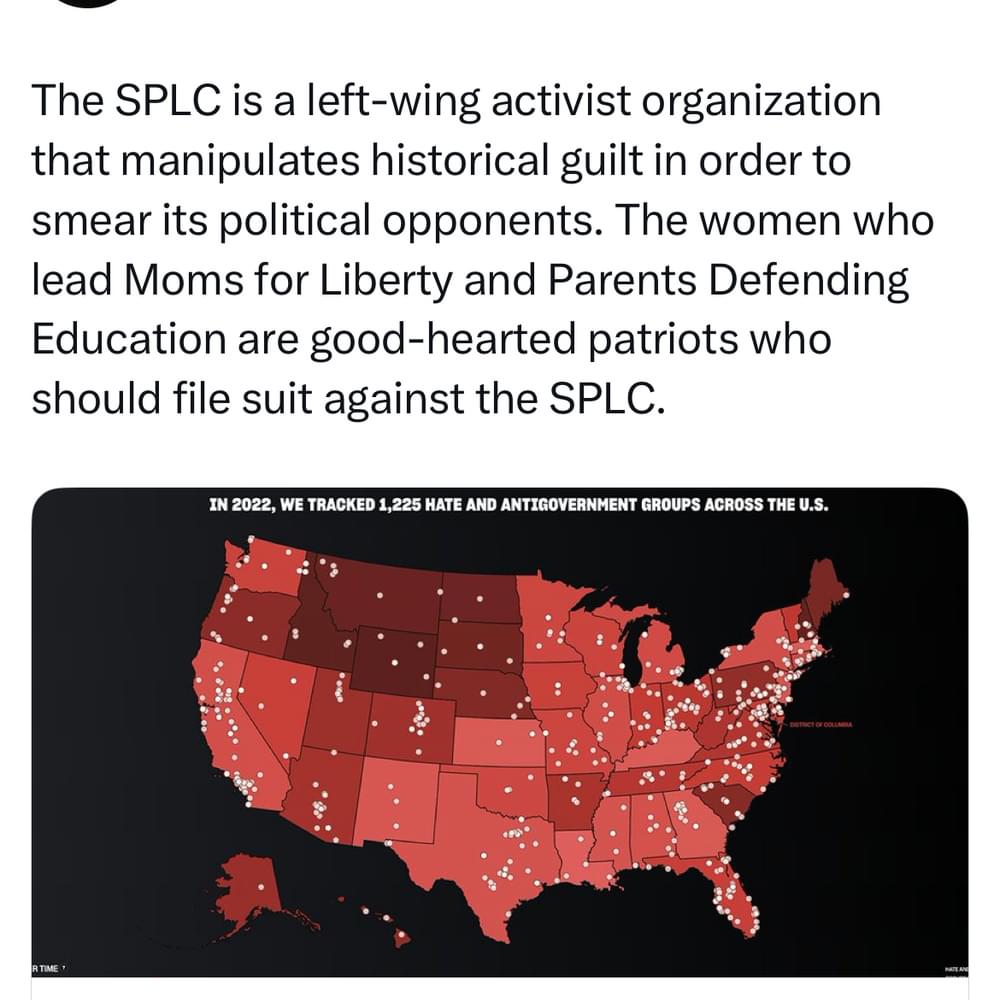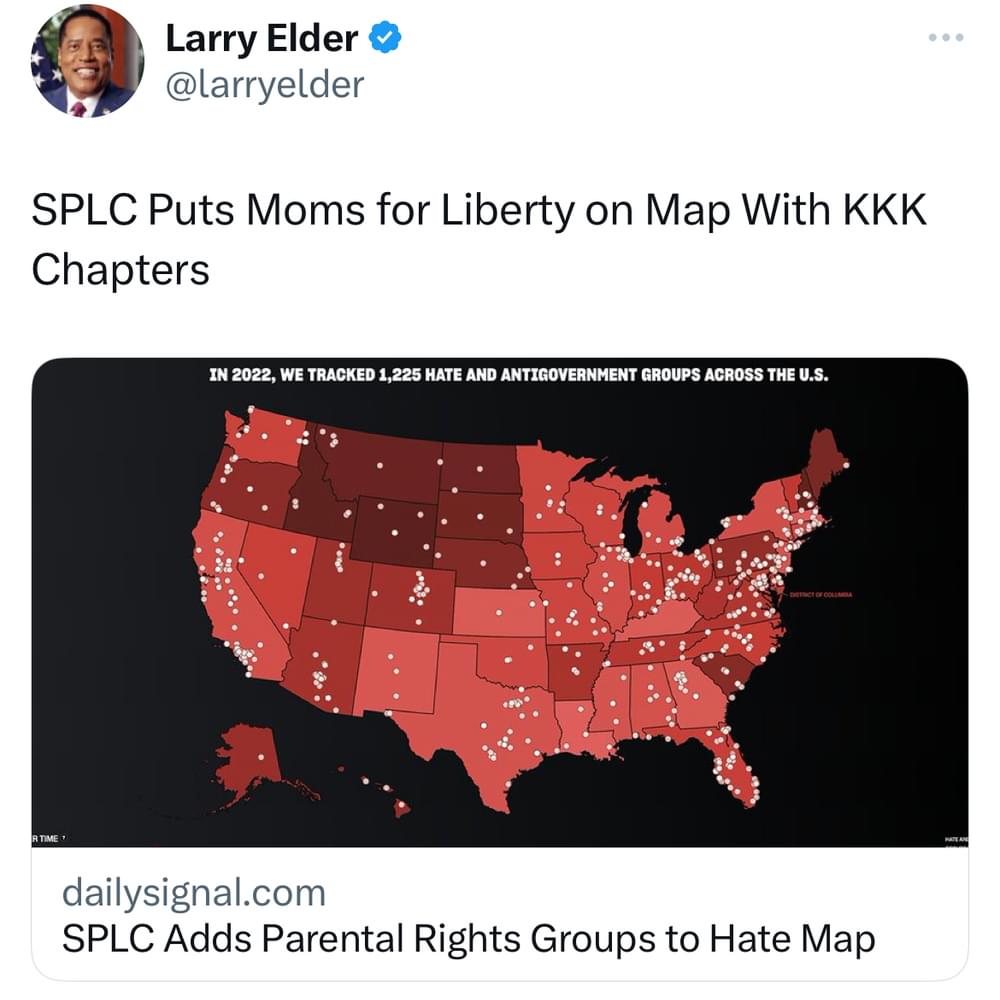 Moms for Liberty defended itself on social media against the SPLC's claims on Tuesday night.
"This is just another attempt to silence and discredit the effective work we are doing," read a post on the organization's Facebook page. "We will not stop. We cannot stop. Our children are depending on us. A mother's love and desire to protect her children is the strongest force on earth."
This is not the first time the SPLC has generated controversy over who it chooses to place on its infamous "hate map."
The SPLC has been accused of hypocrisy, facilitating an unhealthy work environment and leveraging its influence for progressive ideological objectives for the last 30 years. The organization has faced numerous defamation lawsuits.
In 2018, it paid a $3 million settlement and apologized for branding Muslim reformer Maajid Nawaz an "anti-Muslim Extremist" in its "Field Guide to Anti-Muslim Extremists."
In 2019, Jessica Prol Smith wrote an article on USA Today, blaming the SPLC for instigating a terrorist attack against her employer, the Family Research Council (FRC), which almost killed her.
The FRC, a conservative evangelical organization that advocates for pro-life causes, traditional marriage and religious liberty, was labeled a hate group by the SPLC. The assailant admitted to the FBI that he selected the FRC office to attack for this reason.
Smith called the SPLC a "hate-based scam" and an "obscenely wealthy marketing scheme."
The SPLC continues to designate the FRC as a hate group today.
In 2020, the Republican National Committee approved a resolution to condemn the law center's standards for identifying hate groups.
SPLC has also received criticism from the left for milking "gullible Northern liberals" for money while misaligning itself with its supposed values.
In addition to labeling organizations "hate groups" on their website, the SPLC also provides information about who it deems to be hate groups to the FBI and other law enforcement agencies. It has worked with big tech organizations like Google, Facebook, Twitter and Amazon.
Earlier this year, a controversial FBI memo cited the SPLC hate group list and suggested the federal agency should monitor traditionalist Catholics through "the development of sources with access," including in "places of worship." The FBI later rescinded the memo following backlash from concerned Christians.
In May, U.S. District Judge W. Keith Watkins refused a request by the SPLC to drop a defamation case brought against it by the Georgia-based Dustin Inman Society (DIS), an advocacy group for securing the U.S. borders. King is suing the SPLC because the organization labeled them an "anti-immigrant hate group" on its website.
To connect with the author of this story or to comment, email will.blakely@1819news.com or find him on Twitter and Facebook.
Don't miss out! Subscribe to our newsletter and get our top stories every weekday morning.