Details are emerging in the first-degree sexual abuse arrest of former Alabama State Representative Perry Hooper, Jr.
According to an affidavit, the incident that led to Hooper's arrest happened Tuesday, August 16, at 8 p.m. at Ravello Ristorante, a Montgomery Italian restaurant.
Hooper is accused of leaving the building and approaching the victim behind the host stand. The affidavit claims he grabbed the unnamed victim's breast and waist while shoving his pelvis against her backside and then began kissing her neck before she could break free.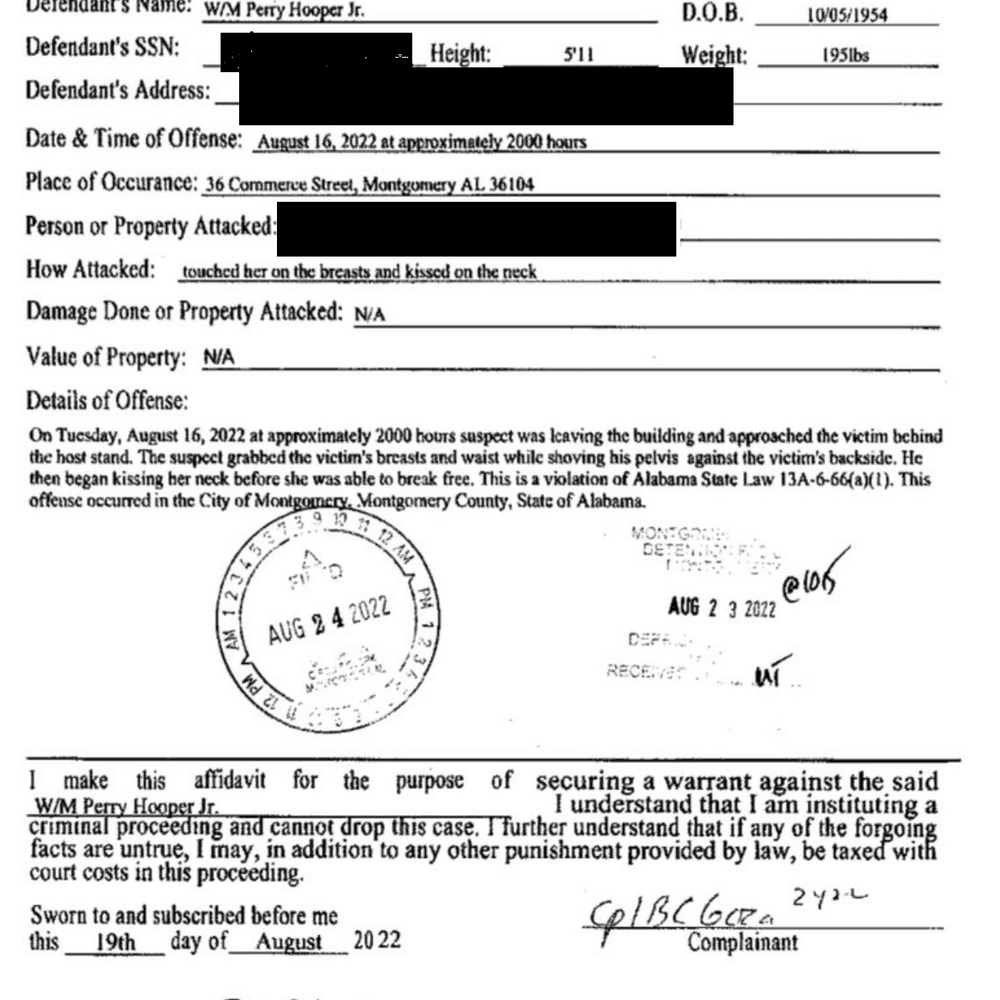 On Tuesday, Hooper was arrested by agents with the United States Marshal's Task Force and released on $15,000 bail.
To connect with the author of this story, or to comment, email craig.monger@1819news.com.
Don't miss out! Subscribe to our newsletter and get our top stories every weekday morning