MOBILE — Monday was a day of celebration in Mobile as Airbus, which Forbes listed as one of the state's top employers in 2022, delivered its 100th A320 Family aircraft to Delta Air Lines.
The Alabama-made A320 is known for having the widest single-aisle cabin in flight, with roomy standard seating and a spacious design. The latest version of the aircraft even provides "unbeatable fuel efficiency," according to Airbus.
While the jetliner was a sight to see as the backdrop of the celebration at Brookley Aeroplex, several elected officials were on hand to talk about the past, present and future of Airbus in Mobile. Mayor Sandy Stimpson said seeing what has happened in the past 10 years is amazing.
"If Airbus wasn't performing at a level that very few companies perform at, we probably wouldn't be here," said Mobile Mayor Sandy Stimpson. "And for what they've got to do in the future, there are a lot of expectations on what the future is for Airbus."
Airbus Chairman and CEO C. Jeffrey Knittel shared his appreciation for the city and the hundreds of workers making the aircraft manufacturer successful in the deep south.
"Good morning, Mobile," said Knittel. "It's my favorite place in the world. I'm starting to get really comfortable in Alabama, I may have to move here."
Airbus employs 1,600 people at the manufacturing location, and Knittel said there would soon be even more. He thanked representatives from Delta for being a partner in making the facility what it has become. Knittel noted that the Mobile location has gone from 50 employees to 1,600 and counting.
U.S. Sen. Katie Britt (R-Montgomery) cheered on the teams with Airbus and Delta, as well as county and city leaders, in an enthusiastic speech about goals exceeded in Mobile.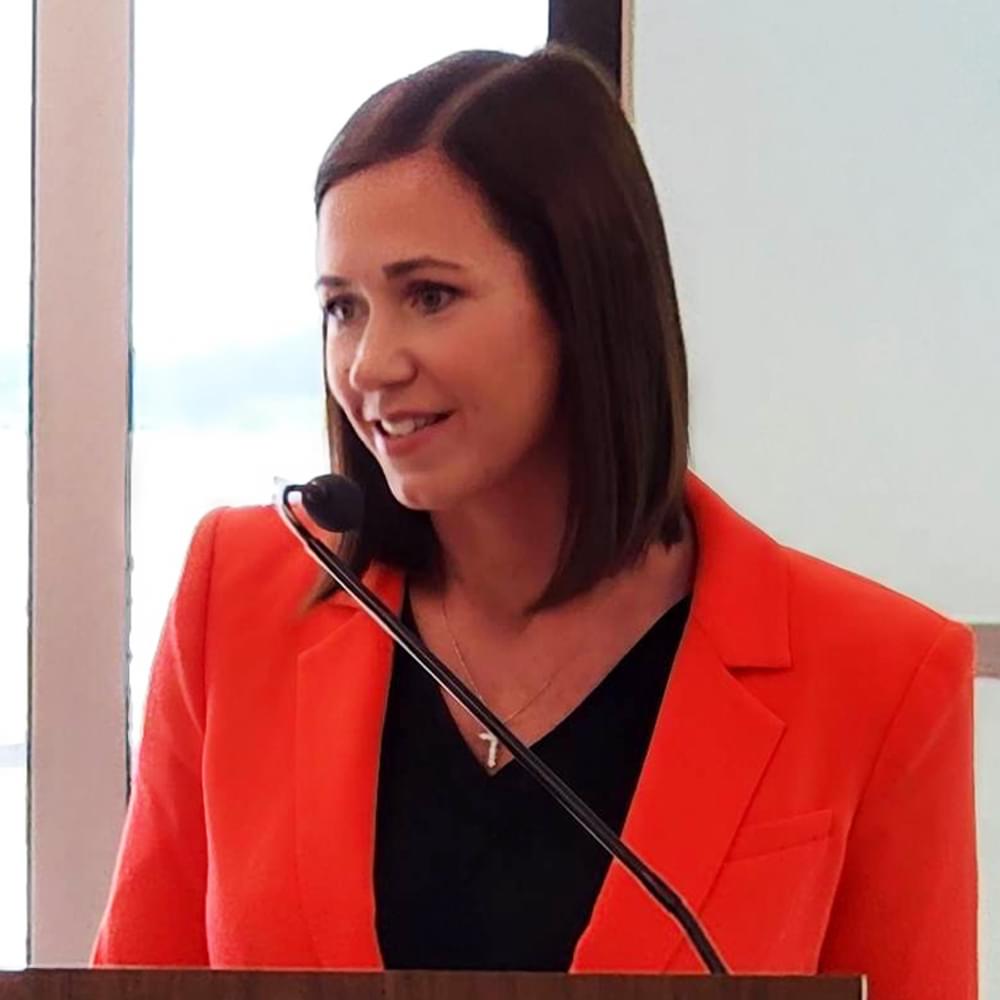 She said not only has leadership cleared the way for economic development but also for educational opportunities and awareness among the younger generation about what is possible.
"It is wonderful to be here as we celebrate this incredible milestone," said Britt … "On days like today, we look to the heavens filled with the belief that our potential has no ceiling and our future is bright."
U.S. Rep. Jerry Carl (R-Mobile), who was born and raised in Mobile, said that for the place he calls home, the past 10 years with Airbus in town have put the city on the map.
"To be here and to know where we came from, I mean, it was like a David versus Goliath mentality here," Carl said. "… Everybody said we couldn't do it, we wouldn't do it, we can't do it. A little bitty town called Mobile, Alabama became a spot on the map."
Carl said the sky is the limit for where Airbus is going.
Stimpson closed the ceremony with a toast to all who made Airbus and Mobile successful.
To connect with the author of this story or to comment, email erica.thomas@1819news.com.
Don't miss out! Subscribe to our newsletter and get our top stories every weekday morning.