The Alabama Law Enforcement Agency (ALEA) says a story reported in the Birmingham market and repeated across multiple media platforms was false and inaccurate.
The story, about a deadly TikTok challenge, was first reported by ABC 33/40 in Hoover on July 2. On July 10, WVTM 13 in Birmingham wrote the same story with the same source.
"A deadly trend is surfacing across Alabama's waterways and it's killing people of all ages," the report by Bobby Poitevint with ABC 33/40 stated.
The report cited Cpt. Jim Dennis with the Childersburg Rescue Squad as the source.
"Last six months we have had four drownings that were easily avoidable," the report quoted him as saying. "They were doing a TikTok challenge. It's where you get in a boat going at a high rate of speed, you jump off the side of the boat, don't dive, you're jumping off feet first and you just kinda lean into the water."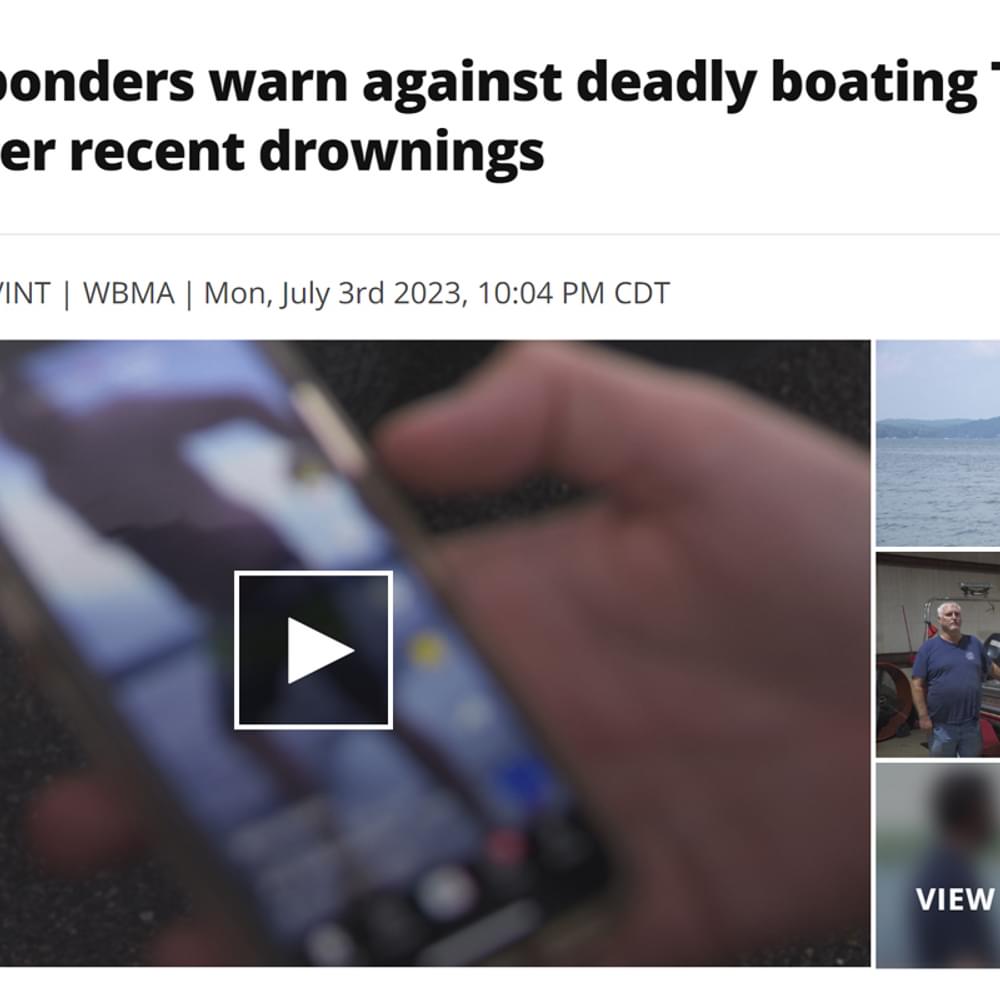 Dennis told the news outlet that people of all ages were breaking their necks.
The New York Post, Daily Mail, Forbes, NBC's "Today" and multiple local television stations across the nation covered the story. ABC 33/40 is owned by Sinclair Broadcasting Group, "the nation's largest aggregator of local news content." Other stations owned by Sinclair freely shared the story nationwide. WVTM 13 is owned by Hearst Television, also a national media company that allows news outlets within the company to share content. The story was also shared on social media, putting readers on alert.
However, Sgt. Jeremy Burkett with ALEA sent a press release Monday saying the information on the "deadly boating TikTok trend" was dead wrong.
"The Alabama Law Enforcement Agency's (ALEA) Marine Patrol Division does not have any record(s) of boating or marine-related fatalities in Alabama that can be directly linked to TikTok or a trend on TikTok," Burkett stated. "One individual was fatality injured after jumping from a moving vessel in 2020 and a similar marine-related fatality occurred in 2021, however, both fatalities cannot be linked to TikTok."
1819 News reached out to Poitevint and Dennis but has not received a response. Furthermore, the Facebook page for the Childersburg Rescue Squad has been removed.
Childersburg Fire Department officials told 1819 News the department does not associate with Childersburg Rescue Squad and that they are a completely separate entity. Officials there said they have not responded to any drownings this year.
To connect with the author of this story or to comment, email erica.thomas@1819news.com.
Don't miss out! Subscribe to our newsletter and get our top stories every weekday morning.