Deck repairs for the battleship USS Alabama are well underway.
The repairs are part of the five-stage Teak Deck Replacement Project for the legendary ship, repairs that haven't taken place since World War II. The repairs are slated to be completed in 2024 and have an $8.5 million budget.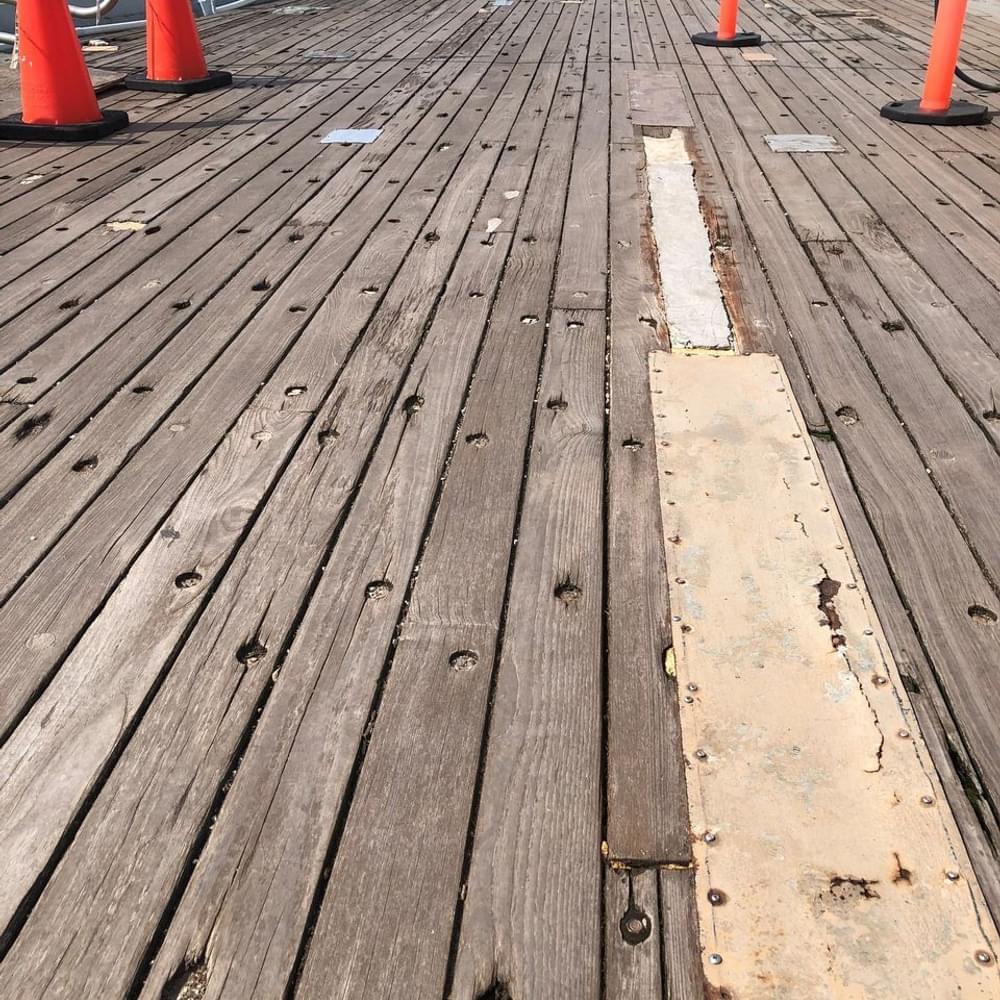 The process involves stripping and painting the steel deck with two coats of a two-part epoxy-based primer. This protects the steel from deterioration. After the coating is set, the deck goes through fairing; this is a process that levels the deck, ensuring water drains properly.
After entering service, the USS Alabama was briefly deployed to strengthen the British fleet tasked with protecting convoys to the Soviet Union.
During the war, she was transferred to the Pacific for operations against Japanese forces. While operating in the Pacific, she served primarily as an escort for smaller war fleets to protect aircraft carriers from surface and air attacks.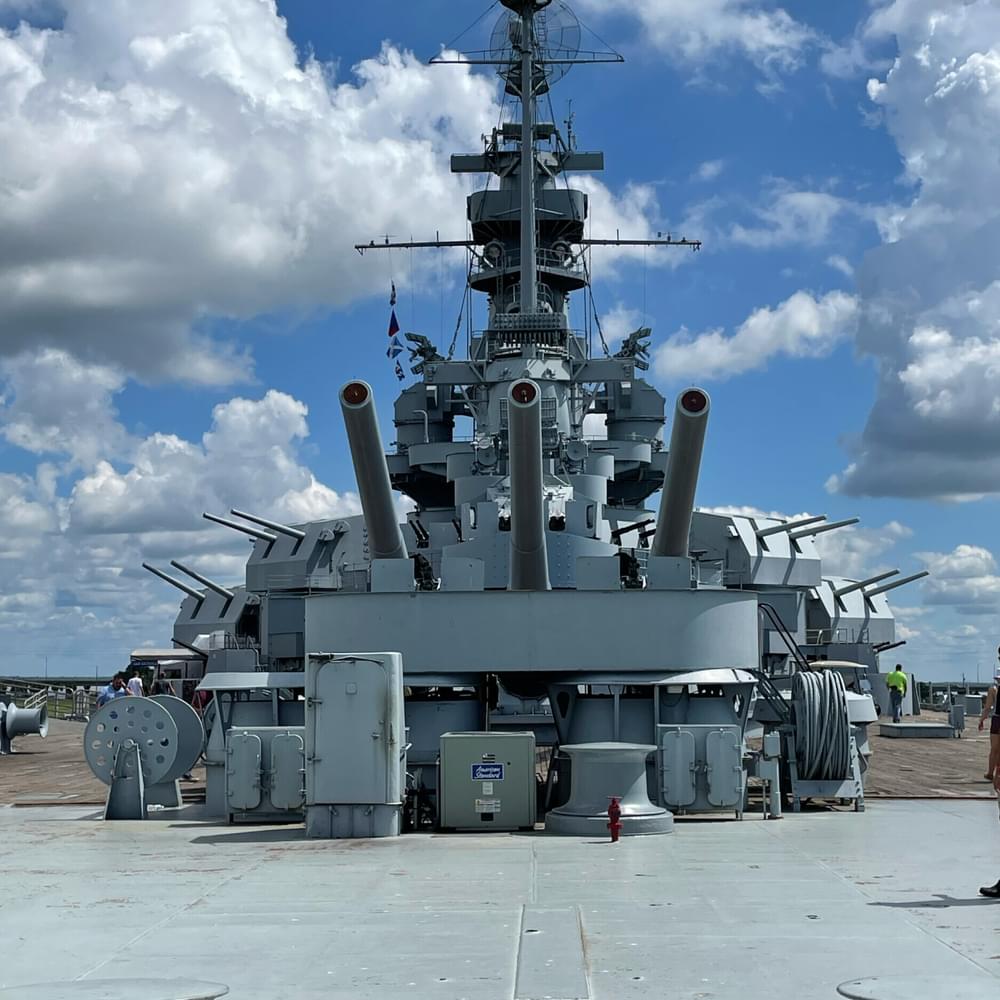 The Alabama frequently bombarded Japanese positions and took part in the Mariana and Palau Islands campaigns and the Philippines campaign in 1943.
In 1945, she engaged in operations during the Battle of Okinawa and the series of attacks on the Japanese mainland in July and August, including several bombardments of coastal targets.
The repairs are intended to keep the ship functioning while maintaining anatomical correctness and historical accuracy.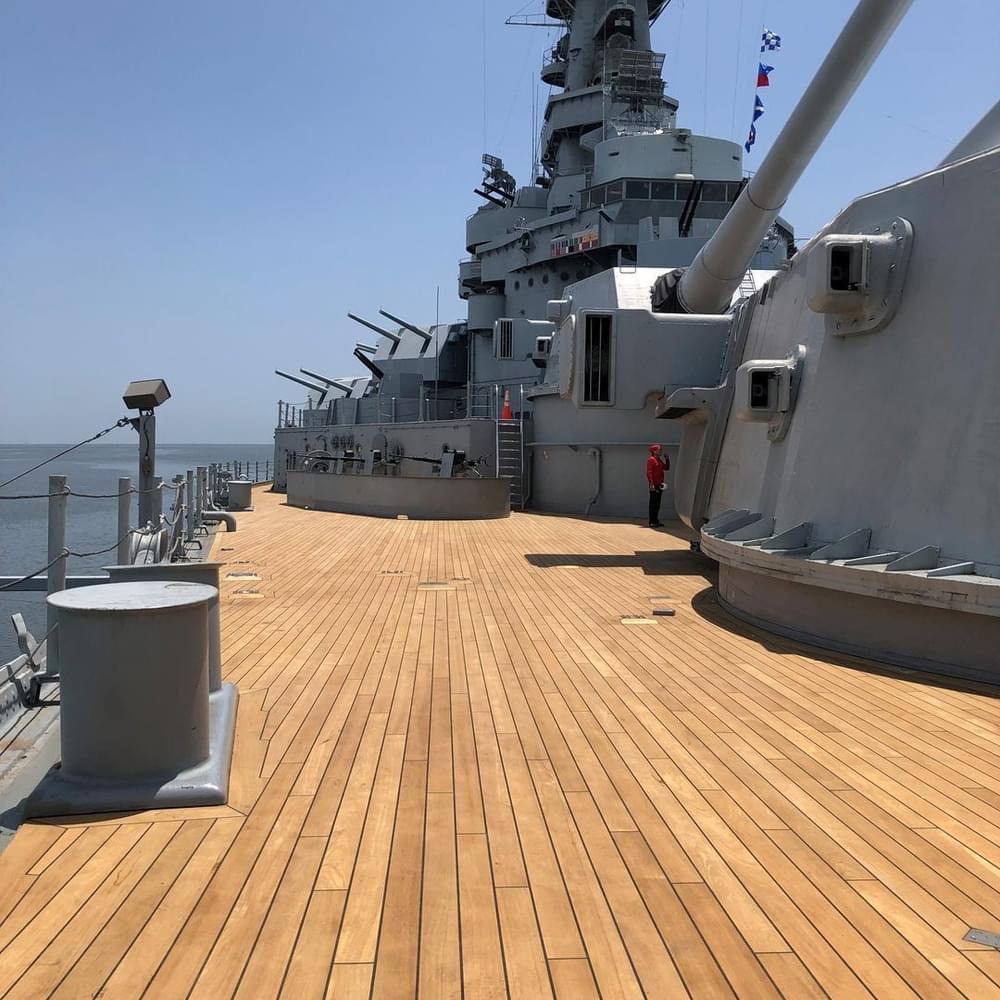 "You're not going to spend a lot of time, effort, and money putting in new carpeting, new drapes if the roof leaks and for the vast majority of exhibit space on this ship this is the roof," Battleship Curator Shea McLean told WKRG. "While the wood is new, there are still bumps and other access points that were preserved to keep the ship historically accurate.
"Some [equipment] could be turned over and used as padeyes to lash down equipment, and of course, this deck would have been covered with all kinds of military equipment. If you want to have a piece of WWII history, those old deck pieces are being collected to be used as souvenirs."
Section 1 of the Teak Deck Replacement Project was completed in June. The 4,000-square-foot section ran from the starboard side bow to the mid-way point. The vent pipes were repaired and painted as part of the replacement work. Many had rusted from years of exposure to water or experienced complete rot. They are now all in working order and are historically correct to the ship. All the deck features have also been restored, in keeping with the historical accuracy of the vessel.
To connect with the author of this story, or to comment, email [email protected].
Don't miss out! Subscribe to our newsletter and get our top stories every weekday morning.