A steady decline in student enrollment at Montgomery Public Schools (MPS) will continue through at least 2024.
Projections by Arthur Watts, chief school finance officer for MPS, revealed at a school board meeting Tuesday night that MPS had an average daily membership (ADM) of 31,847 students in 2016.
MPS's ADM has steadily dropped over the years to 26,381 students for the 2023 fiscal year beginning on October 1 and is projected to fall further to 25,625 for the 2024 fiscal year. That's a nearly 20% drop in student enrollment at MPS since 2016.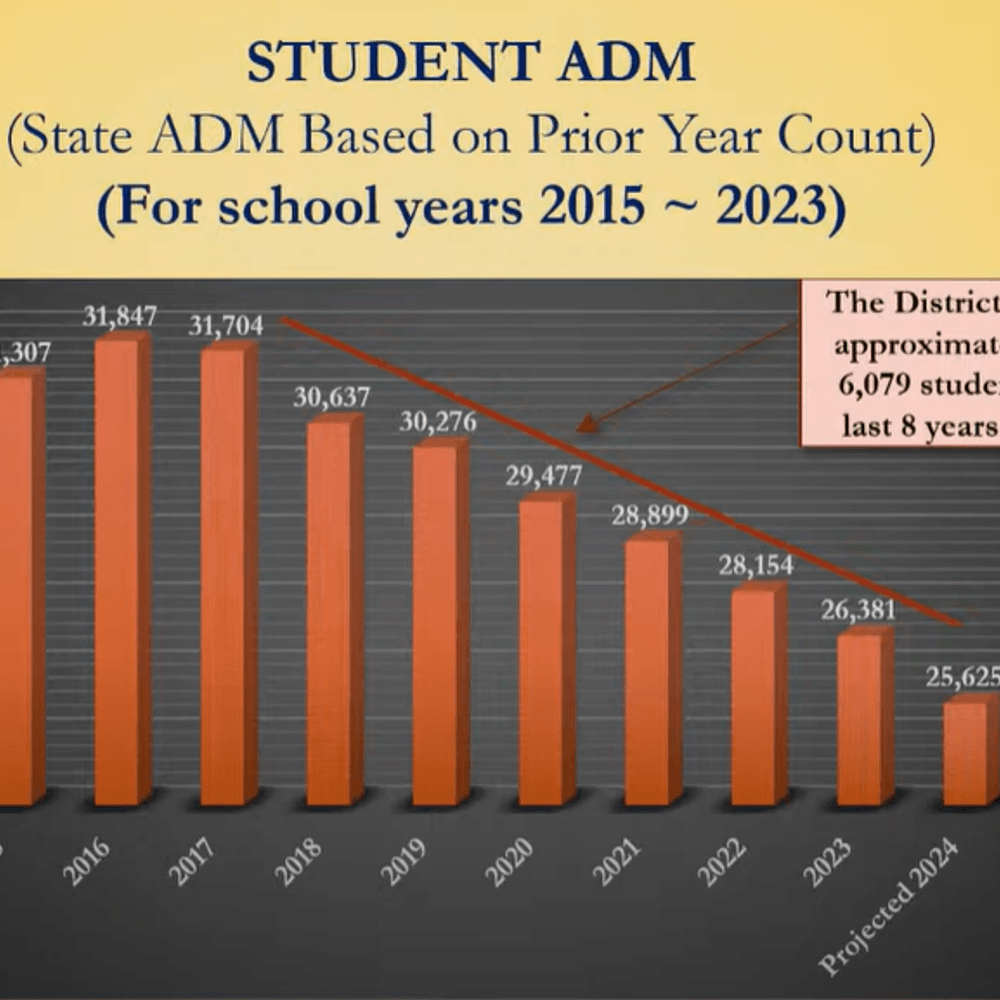 ADM is the average number of students enrolled in a school district.
"Of course, as you have benefits, you also have various challenges," Watts said at the meeting. "We intend to take on these challenges head-on. One of the major challenges we have is, of course, our declining student population. I think our superintendent and his team are putting in some excellent programs to address some of those things. We do have a plan to continue to do everything we can to stabilize our student population."
Watts also mentioned that the one-time federal funding "used to stabilize the district over the last two years during COVID" will be unavailable after the fiscal year ending on September 30, 2024, which presents another financial challenge to the district.
Montgomery County voters passed a property tax increase in 2020 that is expected to raise $33 million once it goes into effect in 2023.
To connect with the author of this story, or to comment, email caleb.taylor@1819News.com.
Don't miss out! Subscribe to our newsletter and get our top stories every weekday morning.