Alabama's poultry industry is the biggest generator of farming revenue in the state, but business is dwindling fast as farmers pull out of raising chickens due to high costs and large corporation regulations.
Koch Foods is one of those large corporations. The company is one of the largest in the U.S., and with that comes high-quality products. However, at the farm level, some Alabama poultry farmers have been unable to keep up with expensive upgrades and nearly unattainable standards.
Greg Almond is one of many former poultry farmers in the state. Almond bought an existing farm with two broiler chicken houses in Randolph County in 2007.
"I always liked agriculture; I always liked chickens in general," said Almond. "I thought it would be something that as I moved forward I could have the place for and would have some type of retirement."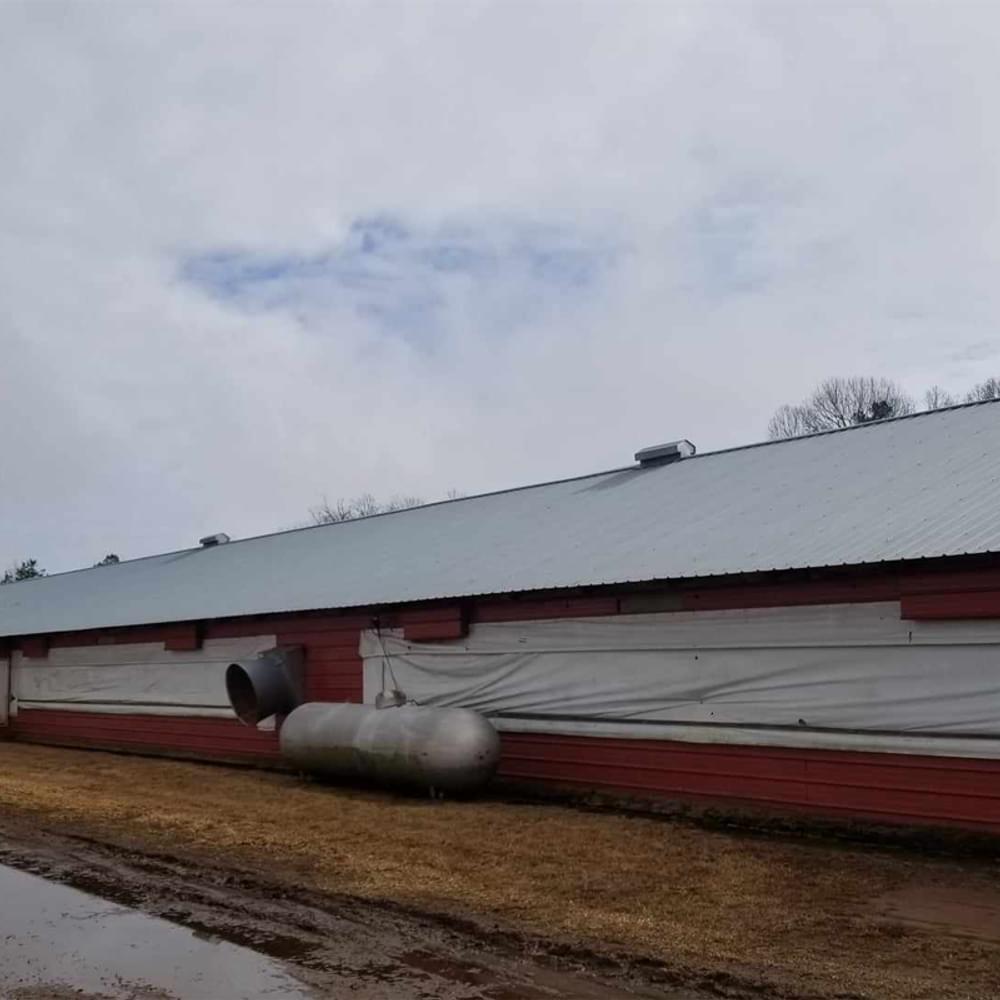 But that didn't happen. After making $54,000 in payments a year, his $486,000 loan for the farm only got down to a principal of $414,000.
What was once a dream for Almond now looked more like a money pit. He said in the early 80s, he remembered his uncle operated chicken houses for income and drove a school bus for insurance. There was a lot more manual labor into it, but they weren't as expensive and didn't have as many regulations from the industry, he said.
"Now with everything they've got going on and trying to make you buy new stuff on top of the loan you already have, you can't make money," Almond said.
Almond said he once talked to a man who built two chicken houses for around $120,000 years ago. Then, in 2006, he was asked to upgrade his houses. It cost him $200,000 to make the necessary changes.
"So, those two were done paid for, and he had to go and get another loan for upgrades," Almond said. "So, that's how it's changed over the years."
Almond said along with expensive equipment, he was asked to fix his driveway. He fixed the driveway and then the company's trucks got stuck and he was asked to make more changes. He claims he was supposed to be given a 90-day notice, but he wasn't given any notice. He said the company told him he would not get more chickens until he fixed the driveway. However, getting the property up to par for the company took him out of business for a year.
Eventually, Koch Foods refused to renew Almond's contract, and he said that's because he spoke up against those expensive regulations.
"I was one that would stand my ground and try to make my case," Almond told 1819 News. "What they were doing was not right. Not so far as their business dealings but what they were doing to me and my farm.
"Raising chickens is the part of it you don't mind. It's dealing with the company and the people that's the problem. That was the rough part."
Other farmers in Randolph County have sold their chicken houses, and now only a few operating broiler houses remain. Several chicken houses now belong to Vietnamese farmers.
"A lot of people that was in the chicken house business have sold out to foreigners," said Almond. "They do that just to get out of it."
The Vietnamese chicken farmers have faced bankruptcy in their own country over the past several years due to low prices, high feed costs, and high imports. This could be a factor in so many Vietnamese families moving to the U.S. to continue their trade.
Meanwhile, the American dream is not to be a farmer. It is more of a nightmare for many who have lived and experienced hardships.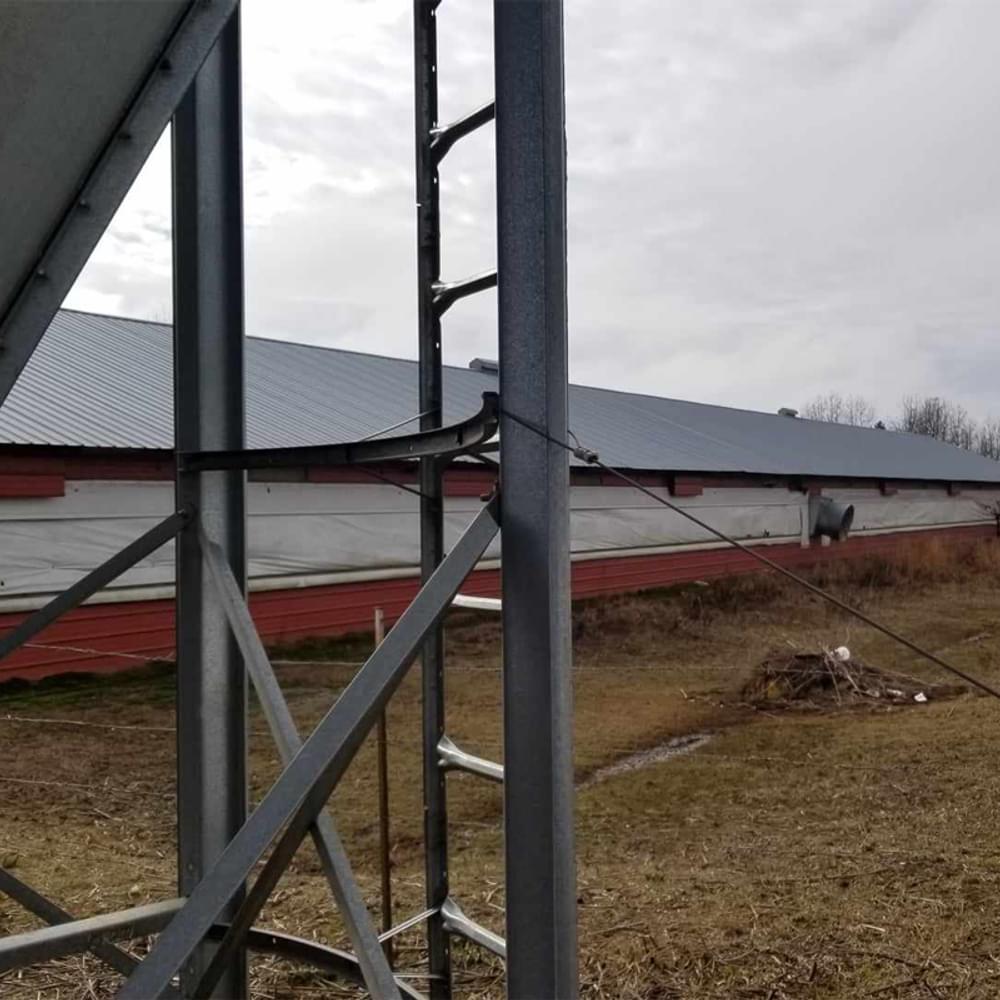 "If I would've had any sense, I would've looked at the overall picture and asked myself, 'Why would I take a risk on that much money when someone else has complete control over your business?'" Almond continued. "That's what I would look at now that I am older and wiser. All they pay for is feed, and they bring you the chickens. You're responsible for everything else that those chickens require."
A recent scan showed Almond has a spore on his lung associated with the poultry industry. Almond said he believes the spore was caused because he stopped wearing masks in his chicken houses after the corporations stopped providing them for farmers.
Other farmers in Alabama have identified a similar pattern among their commodities. For example, cattle farmers have expressed concerns about fewer local processors being available. The ones that are available can have long wait times and high pricing, causing many beef ranchers to cut production or sell out.
Many wonder if the cattle business is headed down the same dead-end road that many poultry farmers have already traveled. A long, red dirt road to nowhere.
Koch Foods has not responded to a media inquiry. However, the company's website states that sustainability is a top priority for Koch Foods.
"By vigilantly protecting our land, air and water resources today, we'll be prepared to meet the world's food supply needs in the future," the website states. "As proof of our commitment to sustainability, we've established the Koch Foods Sustainability in Action Program to help guide sustainability practices throughout many critical components of our day-to-day business ..."
You can view those key components online, and they have set up an email for ESG inquiries.
To connect with the author of this story or to comment, email [email protected].
Don't miss out! Subscribe to our newsletter and get our top stories every weekday morning.