The executive director of the Electronic Registration Information Center (ERIC) responded to Alabama Secretary of State Wes Allen after he went to Washington, D.C. and discovered an address provided by ERIC was not the center's headquarters address.
Allen, who vowed to pull Alabama from ERIC before being elected Secretary of State, was in Washington for another trip when he decided to go to the address on the organization's website. When he got to 1201 Connecticut Ave NW Ste 600, Washington, DC 20036, he said there was no ERIC presence.
The company at the address, Expansive, is a virtual shared workspace that rents space across the country. ERIC's executive director Shane Hamlin said the area was used for mailing purposes and has never had an office since the company was formed in 2012.
"ERIC has always operated without a brick-and-mortar office," Hamlin said. "The Connecticut Ave address is ERIC's official mailing address. ERIC utilizes a secure data center outside of Washington, D.C. ERIC staff work remotely from other U.S. locations."
The existence or location of servers for ERIC is undisclosed for safety reasons, according to ERIC's website.
Expansive has more than 40 workspaces nationwide. It offers short and long-term rental office space for multiple companies and organizations. The company accepts mail for users but cannot sign for certified mail. Inside the building, members can access a conference room and shared space that can be claimed on the company's app. For video conference calls, Expansive can switch out logos on doors and walls and offer interactive backgrounds for video calls to make it appear as though the person is in any environment, including a bustling office or a quiet meadow.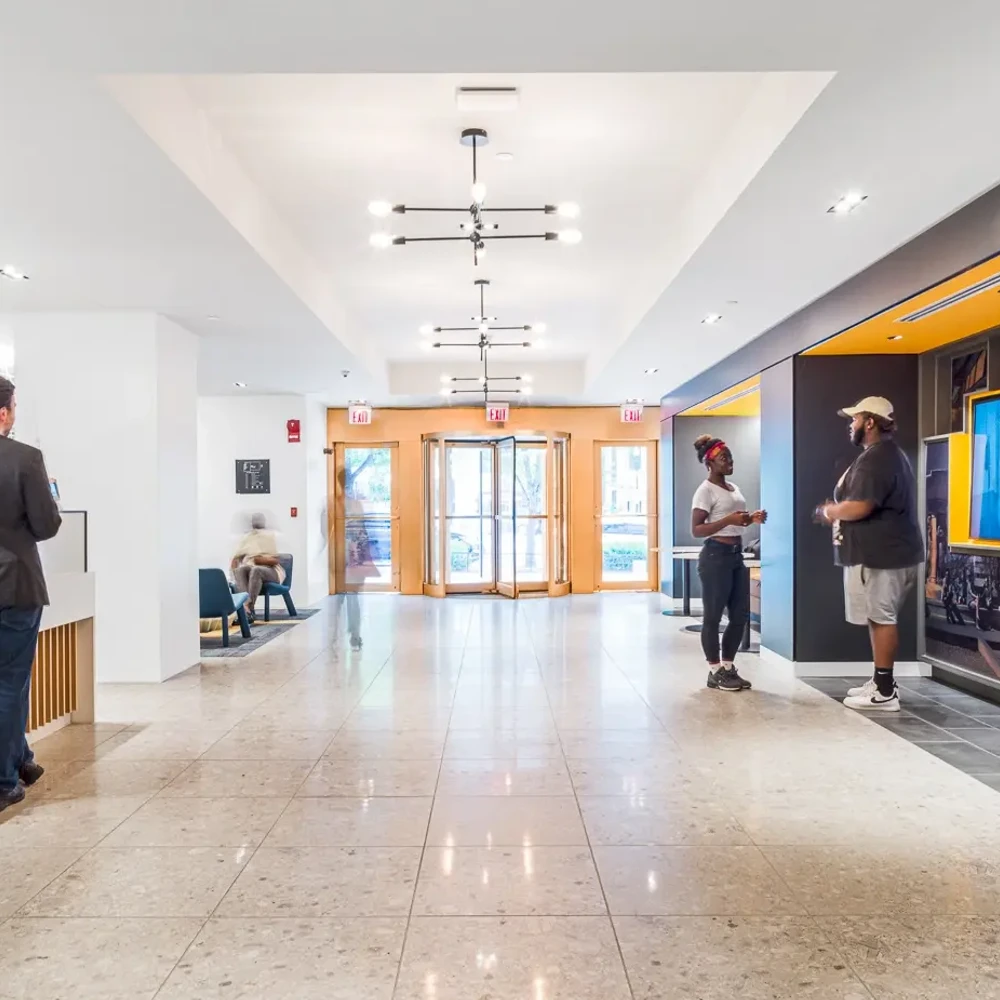 ERIC uses Google to connect callers to the person they need to speak with, so there is no actual receptionist when you call ERIC's main line.
The purpose of ERIC is to maintain voter rolls for member states by identifying potential registered voters who have passed away, moved out of state or have duplicate registrations. Each state that is a member of ERIC has a representative that communicates with ERIC to share information, such as voter registration and DMV data – including names, addresses, dates of birth, and the last four digits of social security numbers. That information is then entered into a database where ERIC identifies voters who may need to be removed from the state's voter rolls.
Allen made steps to remove Alabama from the program after concerns about citizens' personal information being shared with ERIC, lawsuits concerning the organization and the funding behind the program.
To connect with the author of this story or to comment, email erica.thomas@1819news.com.
Don't miss out! Subscribe to our newsletter and get our top stories every weekday morning.