The verdict is in: High school students find the legal system fascinating.
Seniors from Escambia County's three high schools got an up-close and personal look at the legal system as they attended the annual "Law Day" at the County Courthouse. From acting as jurors in an actual trial to getting a crash course from lawyers and judges in how things work, they learned the process of the judicial system from arrest to trial.
Fourteen students were chosen as jurors to hear a case on possession of drug paraphernalia and a controlled substance. A member of the district attorney's office prosecuted the case while the defendant had a defense attorney. Students watched the back-and-forth between the lawyers until it was time for the jury to deliberate.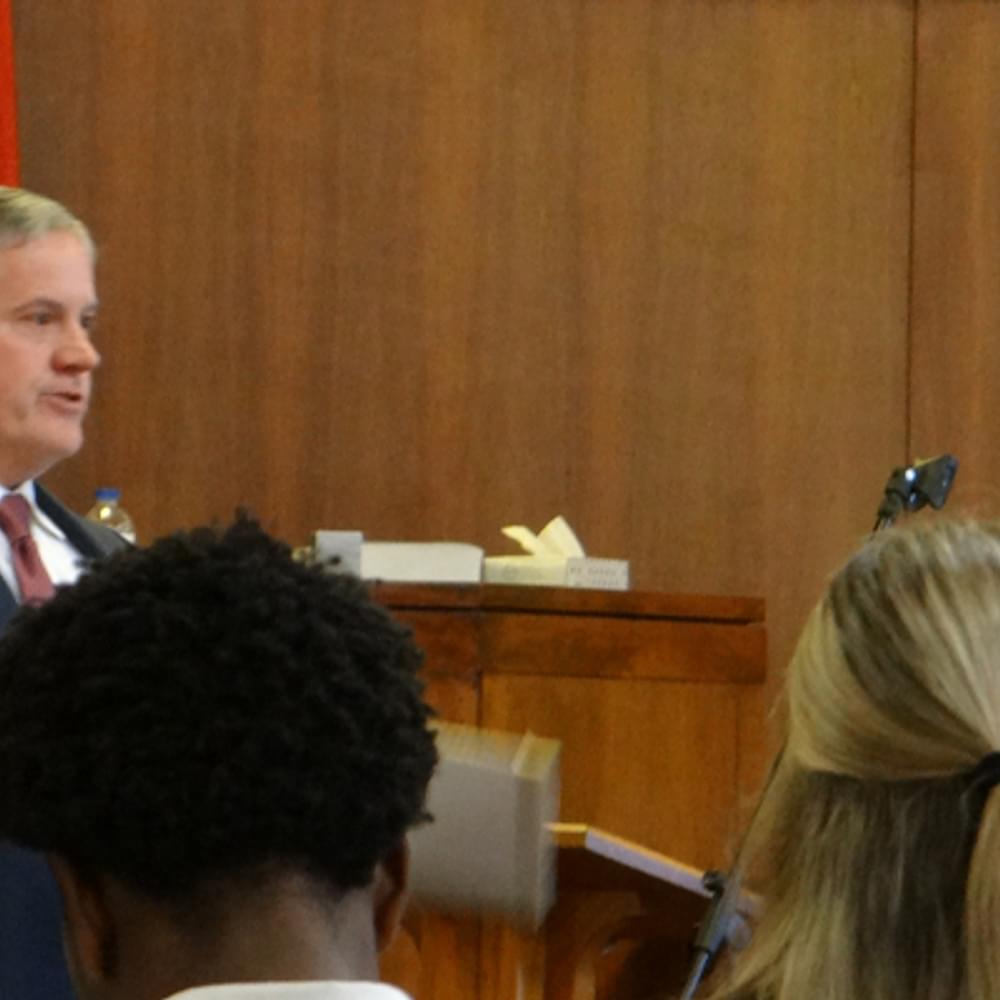 At that time, District Judge Eric Coale hosted a question and answer period during which students asked a wide range of questions. One asked the defense attorney how he had paid for law school and learned he was an Army veteran who had his tuition covered by the military. Another asked about search and seizure laws, which was answered in detail by Sheriff Heath Jackson. Jackson told the students his deputies have to do everything by the book to make sure justice is served.
"You have to make sure you have a solid case," Jackson said. "How is it going to look in a court of law?"
It was clear a few students may have found their calling. Jakanye Hook had been considering a career in criminal justice but after experiencing Law Day thought he might pursue a legal degree.
"I feel like it's a good way to get my point across," said Hook.
Ta'niyah Etheridge is a fan of legal dramas on television and was surprised by how different things are in an actual courtroom.
"On television, it's all drama and people yelling," Etheridge said. "This was very calm. It's real life. I loved watching this."
Coale added a piece of advice for the students by using an example of how innocent people are often caught up in bad situations.
"You have to be careful of who you hang out with," Coale said. "We don't want you back in here as a defendant."
To connect with the author of this story, or to comment, email news@1819news.com.
Don't miss out! Subscribe to our newsletter and get our top stories every weekday morning.