Thousands of people flock to the World's Longest Yard Sale each year. The sale spans six states, including Alabama.
A big draw in Alabama is an area near Lookout Mountain, where hundreds of vendors set up shop for four days of outdoor sales. Thursday was the first day of the yard sale this year; for many, it was the last day.
A strong storm ripped through the area, bringing 90 mph straight-line winds. Trees were uprooted, homes and vehicles were damaged, and at least 20 people suffered non-life-threatening injuries.
For those at the yard sale, many tents were destroyed, and goods were badly damaged.
Jaime Desenberg, of Etowah County, sets up her tent for Eden Bath & Skincare every year at the yard sale. She always picks the same spot because there are a lot of trees for shade. This year, she was in the same section but changed her spot last minute to make room for a lady who needed two spots.
She set up her goods on Wednesday, and what seemed to be an unfortunate event, she now knows, could have been what saved her tent.
"We did not have all of our stakes for the tent but there was another vendor there who lent us two other stakes," Desenberg said. "On Thursday, my husband brought the other two stakes, and we had sandbags. I said, 'I think it's going to storm today so I am going to keep the six stakes in there."
And it was a good thing she did. After hearing of the possibility of storms, Desenberg secured her tent and left around 1:45 p.m. Just after 2 p.m., the storm hit. It wasn't until later that she could assess the damage, and what she saw was devastation.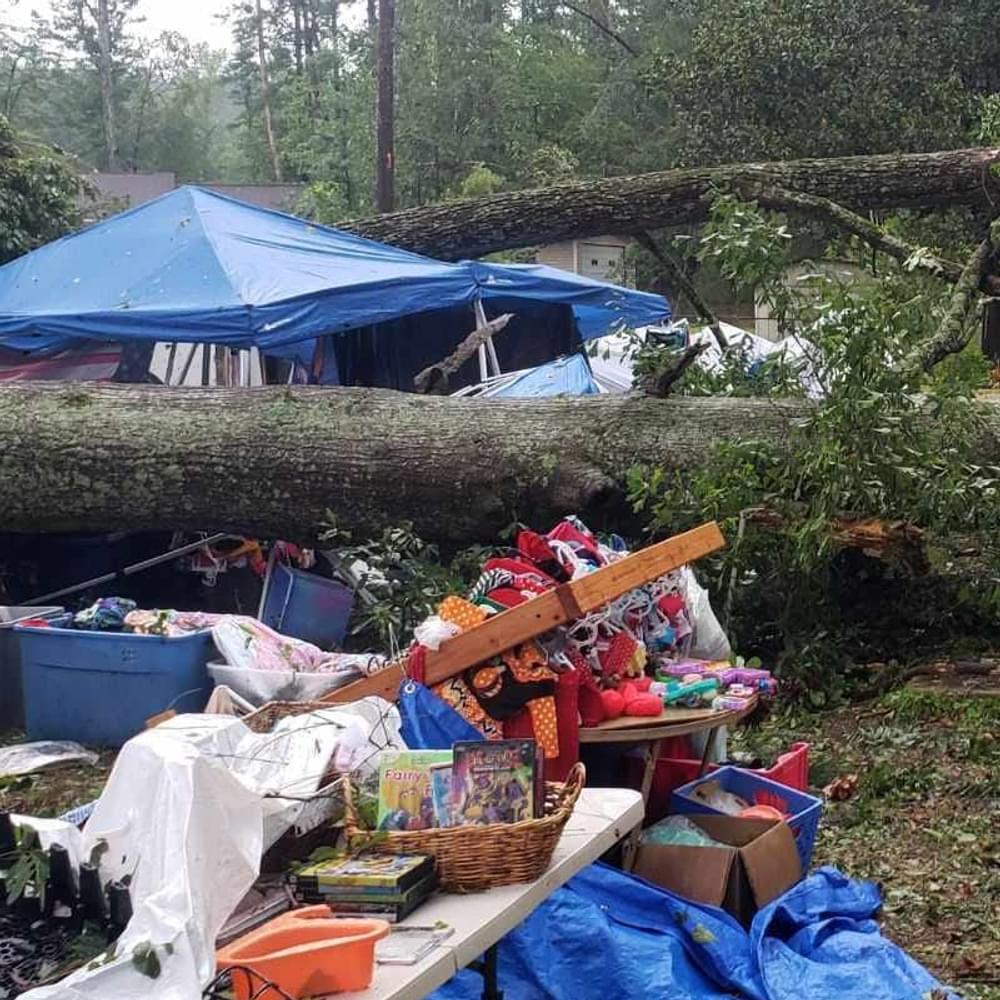 "I was parked under all those trees that are no longer there," she said. "My friends were set up there. They make handmade pottery. They lost everything, so it was just devastating."
Desenberg said it looked like a war zone of uprooted trees and mangled tents. But it wasn't long before she realized her tent was still standing.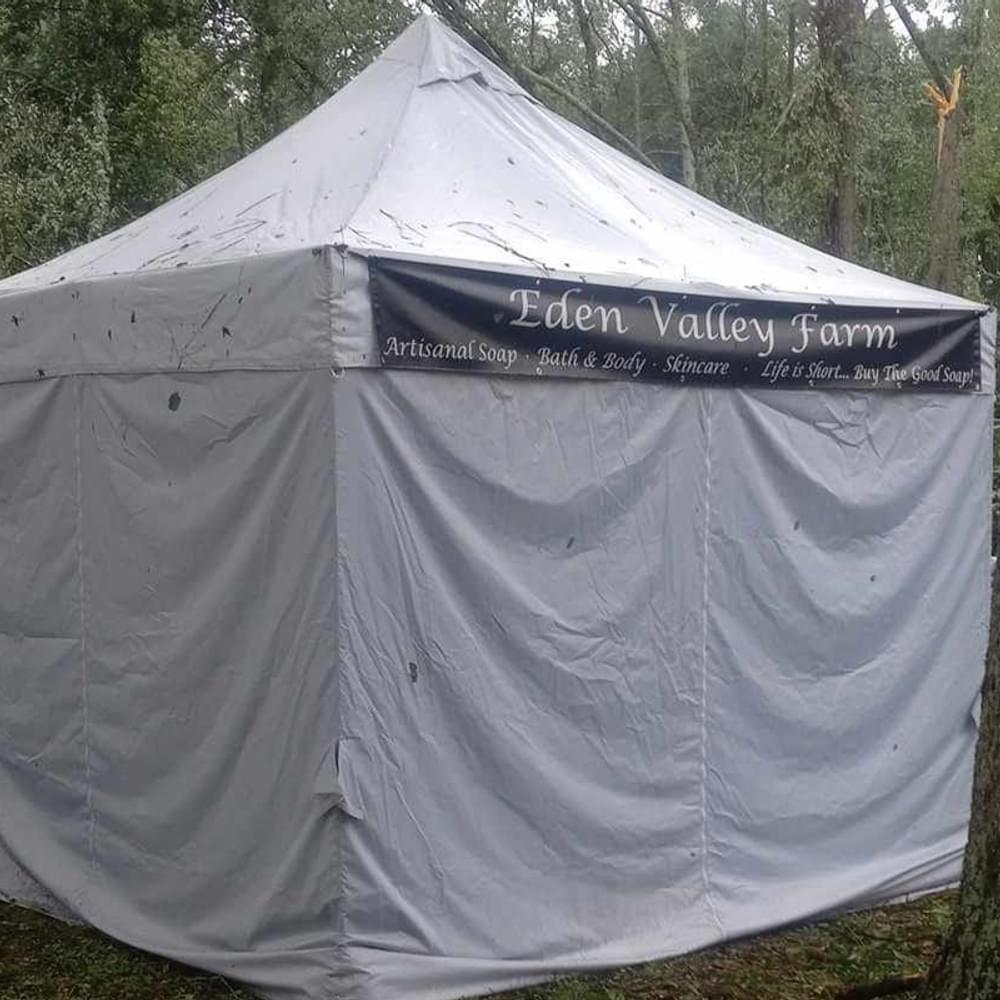 "Everybody around us had issues, and our tent was just standing there like nothing ever happened," she said. "It does seem fairly miraculous to me … It was something. ... [M]y grandmother passed away recently, so my mom says it was my grandmother watching over us.
"The destruction was massive, and I felt bad. I actually had a little survivor's guilt. I felt bad for everybody else, and here I am like nothing ever happened."
The rest of the weekend at the yard sale was unsuccessful for Desenberg, but she was thankful to be safe.
"People weren't even coming back there because it just didn't really look like the yard sale was still happening back there. And that's wild because on Thursday there was like 45 people set up in that spot and on Saturday it was just us. We packed up fairly early and headed home but that's okay."
Gadsden Mayor Craig Ford issued a local emergency after the storm. Large freezer trucks were brought in to help residents salvage perishable food items after widespread power outages.
To connect with the author of this story or to comment, email erica.thomas@1819news.com.
Don't miss out! Subscribe to our newsletter and get our top stories every weekday morning.