By Erica Thomas, Managing Editor
After more than a year of facing unprecedented challenges due to COVID-19, teachers continue to break the mold and develop innovative ways to reach their students.
Alabama Governor Kay Ivey proclaimed Nov. 15–21, "Thank Alabama Teachers Week." The purpose is to honor outstanding teachers across the state.

While many educators feel that teaching is something they are meant to do, one east Alabama family, with humble roots, has no doubt that teaching is "in their blood."
The Dempsey family tree is full of apples. It all started with a minister father who taught God's word. Since then, family members have steadily migrated to a life of preaching and teaching. One at a time, the sons and daughters prove their lineage by dropping into the field of education like a disc dropped in the Price is Right game of Plinko. They may try to avoid going back into the classroom at times, but that innate draw is too strong for most of them to resist. Even after starting their families, for generations, many of the Dempsey women have found their calling.
Alvin Dempsey, a Baptist preacher, was the patriarch. He raised his family in east Alabama. His daughters, Sara, Connie, Becky, and Renee, all grew up to become teachers. His son, Steve, became a Baptist pastor and eventually earned his Doctorate in Theology. Of course, preaching is a form of teaching. Even the children and now grandchildren of the five siblings are following in their footsteps.
Here are their stories:
Sara Huddleston graduated from Randolph County High School in 1960. She went to college but dropped out when her husband, Gerald, was relocated due to his service in the U.S. Air Force. By the time Gerald got out of the Air Force, Huddleston said they already had three children. Despite being a mom and housewife, she knew there was more for her to do.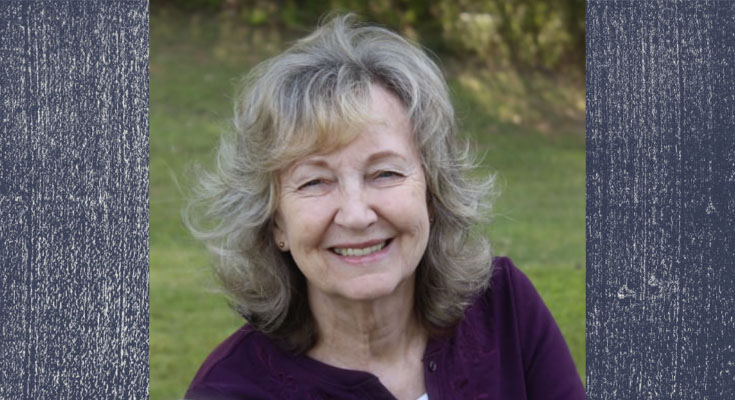 "I went back to school and finished my degree in '76," Huddleston said. "I drove back and forth to JSU (Jacksonville State University) every day and was able to finish my degree."
With the love of education in her heart, she succeeded as a teacher and as a student. After 10 years of teaching and after adding a fourth child to the family, Huddleston had earned her master's degree from JSU.
When asked what inspired her to become a teacher, Huddleston said 4-H Club and Future Homemakers of America.
"I had two wonderful 4-H leaders, Corine Haggard and Billy Cotney," Huddleston remembered. "I just loved it. I was the district bread winner for three years. I would make bread and win."
During her career, she was a Family Consumer Science teacher and a Special Education teacher. Even after she retired in 2001, Huddleston went back to teaching for two years in Heard County, Georgia.
She said she hopes she taught all her students more than what they came to school to learn.
"If you can't do something one way, back up and try it another way," Huddleston said.
Her firstborn daughter, Pam Huddleston Haynes, is a retired teacher. Her youngest son, Jerry Huddleston, graduated from JSU with a degree in social science, which allows him to teach economics, history, and geography. He also earned a minor in physical education. He was in the classroom for a short time before moving on to a career in the corporate world.
Sara's youngest daughter, Kara Huddleston Hare, is now teaching music at Knight Enloe Elementary School and in church.
While Huddleston's gentle ways and practical skills during her time as a teacher surely left an impact on her students, she had no idea that all the while, her little sister was watching closely.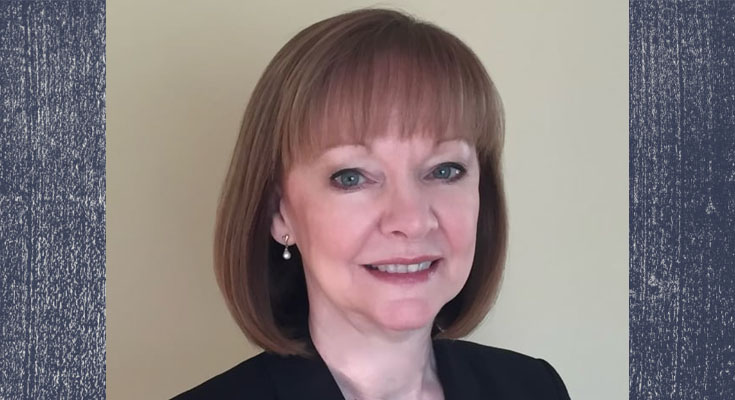 Connie Dempsey Bain is now retired, but her start in education was similar to her older sister's.
She graduated from Randolph County High School in 1975 and went to Southern Union State Community College. She got married to an Airman and relocated several times. She and her husband, Ron Bain, had their son, then Connie Bain decided to go back to school. She earned her undergraduate degree from the University of Texas in Austin. After teaching in Texas, Germany, and Alabama, she earned her doctorate from the University of Alabama in 2005.
So, what was it that made Bain decide to become a teacher? After teaching Bible School at the First United Methodist Church in Wedowee, Bain said she began her studies in education.
Through the years, she has seen her students grow and some of them have become educators as well. In fact, one of her students is now teaching her grandchild.
"When you're teaching, you're teaching your subject and you know that you touch students' lives," said Bain. "But as I have reconnected with students who were in my class, I realize that I had a tremendous impact on their life."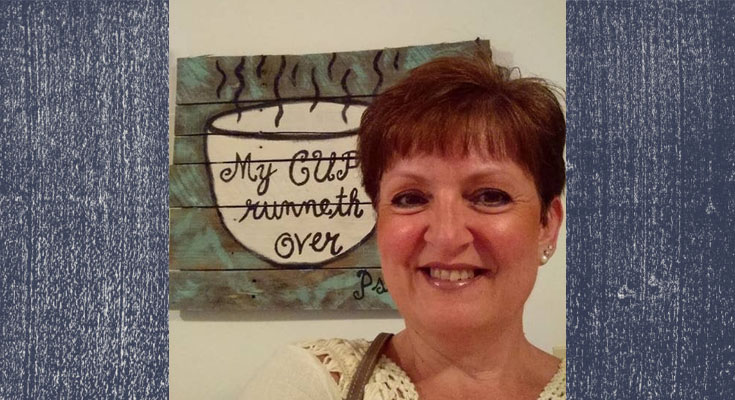 When it comes to impacting lives, Becky Dempsey Armstrong has also made a difference. After 30 years as an educator, Armstrong is in her last year of teaching. She will retire at the end of the 2021-22 school year. She is currently teaching at Salter Elementary School in Talladega.
Like her older sisters, Armstrong waited until after the birth of her two children to get her degree. Her son Jack went to class with her at times when he was only three years old. After teaching a few years, Armstrong went back to JSU and earned her master's degree.
The impact Armstrong has had on children goes farther than the classroom. Her husband, Ricky Armstrong, was a coach. As a coach's wife, a cheer coach, and a majorette sponsor, Armstrong said she has grown strong connections with students.
Armstrong said she knew she wanted to be a teacher after teaching in the church.
"I just loved to see the light in the faces of children that were learning," said Armstrong.
She also looked up to her older sister, Sara, and saw her making a difference for students.
"Sara was the perfect example of a teacher and mother," said Armstrong. "She was like a mother but then she taught at the high school so I would get to ride with her and see her in action. I was always so proud because she was making a difference in the lives of those Special Ed. kids, and everybody loved her."
Bain shared that sentiment.
"I feel like Sara, being the older sibling, and seeing her pursue her degree and seeing her study, impacted all of us younger ones," said Bain. "It took a lot of work to do it and have a family at the same time. I hope that our children and our grandchildren will grow up to value education and know that they can pursue and be really anything that they want to be."
To top it off, Armstrong's daughter, Brynn Armstrong Caldwell, is a teacher at White Plains Middle School. Caldwell also waited until she had a family to go back to school to become an educator. Armstrong's son, Jack, is following in his grandfather's footsteps and is a pastor.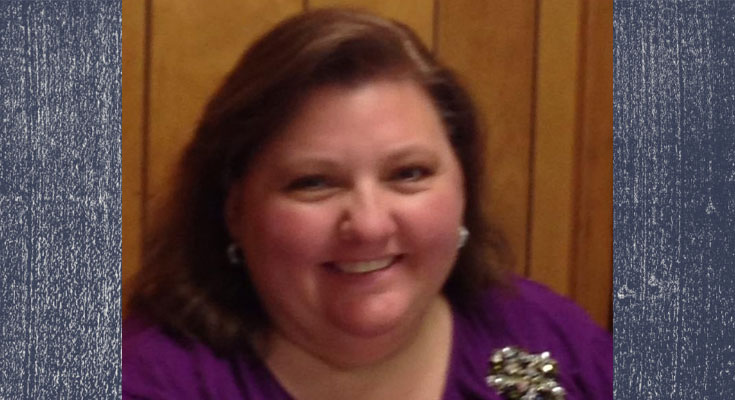 The fifth of the Dempsey siblings is Renae Dempsey Owen.
"It's become a generational skill," Owen said. "I suppose the family tradition is why I considered teaching, but I just had a love of the written word."
She said after graduating from JSU in 1991, she thought she wanted to teach high school English but eventually found her passion was pre-school. She taught for 10 years in Chelsea, Alabama.
Owen said she also had a front-row seat to watch how her oldest sister, Sara, "loved on" her students.
"I rode to school with her in high school and I would go into her classroom and to see her for various things," Owen remembered. "I was in the band, and she would braid my hair on game day … I just always was impressed with the informal, relaxed, family-type atmosphere that she kept in her room … She was very kind and a maternal figure, even in a classroom."
If not for the lessons from her older siblings, Owen may have never found her gift of being a nurturing and understanding educator.
The Legacy Continues
The tradition doesn't end with the Dempsey women.
Steve Dempsey's daughter, April Dempsey Carter, has made a name for herself as a math teacher. This year, she was the Pell City Schools Teacher of the Year.
Steve Dempsey also has two grandsons, Billy and Noah Turner, who are studying to be teachers.
Bain said when she looks back at how far her family members have gone in education, she is astonished.
"I think all of us, since we've pursued our degrees a little later in life, have a deeper appreciation that we wouldn't have had otherwise for education," said Connie Bain. "When I reflect on all of us, pursuing advanced degrees, our roots of where we went to school, what is it that made us do it?"
Life wasn't easy at the beginning for the Dempsey siblings. The family regularly attended home demonstrations where low-income families could learn skills, such as canning vegetables and making things they needed. The family could only go to the grocery store once a month, but perhaps those humble beginnings yielded a strong inner drive.
Whether it was an inner drive or something else, the Dempsey siblings and their children are examples of what it means to be a teacher in the state of Alabama. It is more than math and science. It is more than a paycheck. For them, it is something that is bred in them. They go far beyond assigning homework and grading tests. They are shaping future generations, all the while sacrificing for the greater good.
"It makes me feel very proud," Sara Huddleston said in tears.