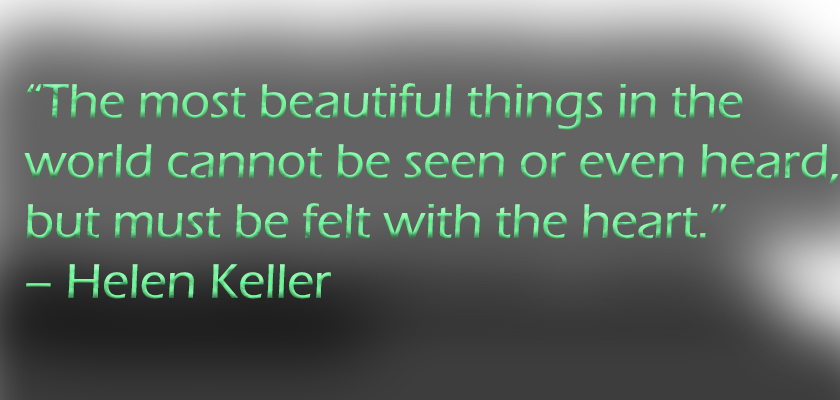 Sometimes life throws us curveballs. Sometimes our entire life is a curveball. Sometimes that curveball hits us so hard in the face we can't see our way to help. But just a little hope can make a difference and transform us into who we want to be. Maybe a little inner voice can lead us to the right place. That's what one Birmingham-based non-profit has done and is doing for thousands of women.
The Lovelady Center has been around since 2004. Through special programs and love, the center has changed the lives of over 12,000 women. The center offers shelter, food, childcare, counseling, and a road to redemption through Christ.
The mission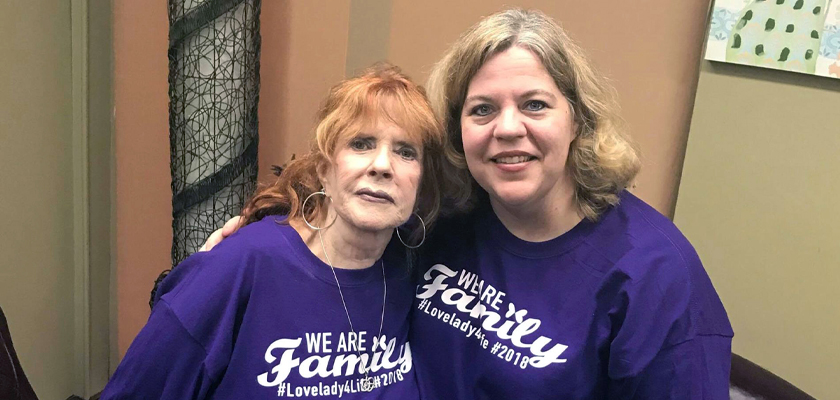 The mission of the Lovelady Center is to "help women rebuild their lives and walk forward with faith-driven hope for the future."
Founder Dr. Brenda Lovelady Spahn has turned her vision into a family operation. Her daughter, Melinda MeGahee, is Executive Director.
"To have a mom like that, she is adventurous and life-giving, she doesn't see any brick walls, she breaks right through them, it's inspiring," said MeGahee. "I know everyone has to have that person in their life that helps them be everything that God created them to be, and I know a lot of moms do that, but I think mine takes it to a whole new level. None of us would be here if not for her having the faith to do what she's done."
Other family members also have a hand in the miracles that are happening at the center on Second Avenue South.
It all started with a close call for Spahn after she was investigated by the IRS. The story about that close call is detailed in her book, "Miss Brenda and the Loveladies: A Heartwarming Story of Grace, God, and Gumption," which Spahn co-wrote with author Irene Zutell.
The book takes the reader on a journey of hope told through the words of Spahn herself and a few of the initial ladies that Spahn invited into her own home to help. From Tutwiler to a large home in Birmingham, the ladies were bused into an unknown world of trips to Walmart and heart-to-heart meetings. But it was more than outings and devotions at Spahn's home. It was tedious schooling of how to do basic things and to prepare for the outside world.
The dramatic accounts of the women put into perspective just how difficult it can be to turn off of a road of despair onto a road that offers hope. A crazy idea from a woman unsure of what she was getting into was transformed into a life-changing organization that has not only brought thousands of souls to God but also impacted those associated with those women. The story tells of struggles Spahn had in those early days, receiving pushback from her neighbors and how she ended up settling into a closed-down hospital in the city.
The book has hints of "The Blind Side" mixed with a little "Erin Brockovich."
Because of that book, a movie is being produced and Spahn is currently working on a second book about how the Lovelady Center is doing now.
You're only too far gone when you die
Brenda Bush is one of the women that has been changed by God through the Lovelady Center. She is now a Client Representative for the center, but she has been a client herself four times.
Once a productive member of Society, Bush was fired from the United States Postal Service after she was caught using drugs. Drugs, Bush said, have been a constant in her life.
"My momma died of an overdose," said Bush. "My daddy was a drug addict; my brother was a drug addict. I just – it's in my family. I've been through a lot of death."
At the age of 19, Bush's daughter lost her life to an infection after giving birth to Bush's grandchild. Bush said before the loss of her daughter, she was already on drugs. But after that loss, she no longer cared about life. At the age of 47, she was arrested for the first time.
Because of the Lovelady Center and the Lord, she has not let drugs take her down.
"I don't let things affect me the way they used to," said Bush. "Don't get me wrong, I still get pissed about things, but I go to the King."
Bush recently left Jefferson County Drug Court, where she worked, to return to the USPS and now she is back at Lovelady Center helping others. She said helping others helps her in her own battle.
"I am a person in long-term recovery," said Bush. "I'm six years, from heroin and crack cocaine."
Because of her hard work to stay clean and be productive once again, Bush's criminal record was recently expunged. When asked where she would be without finding the Lovelady Center, Bush said she would be dead.
"I'm just telling you, I would've had nothing but a funeral," said Bush. "You're only too far gone when you die. Everybody deserves a chance. I think I messed up so many times."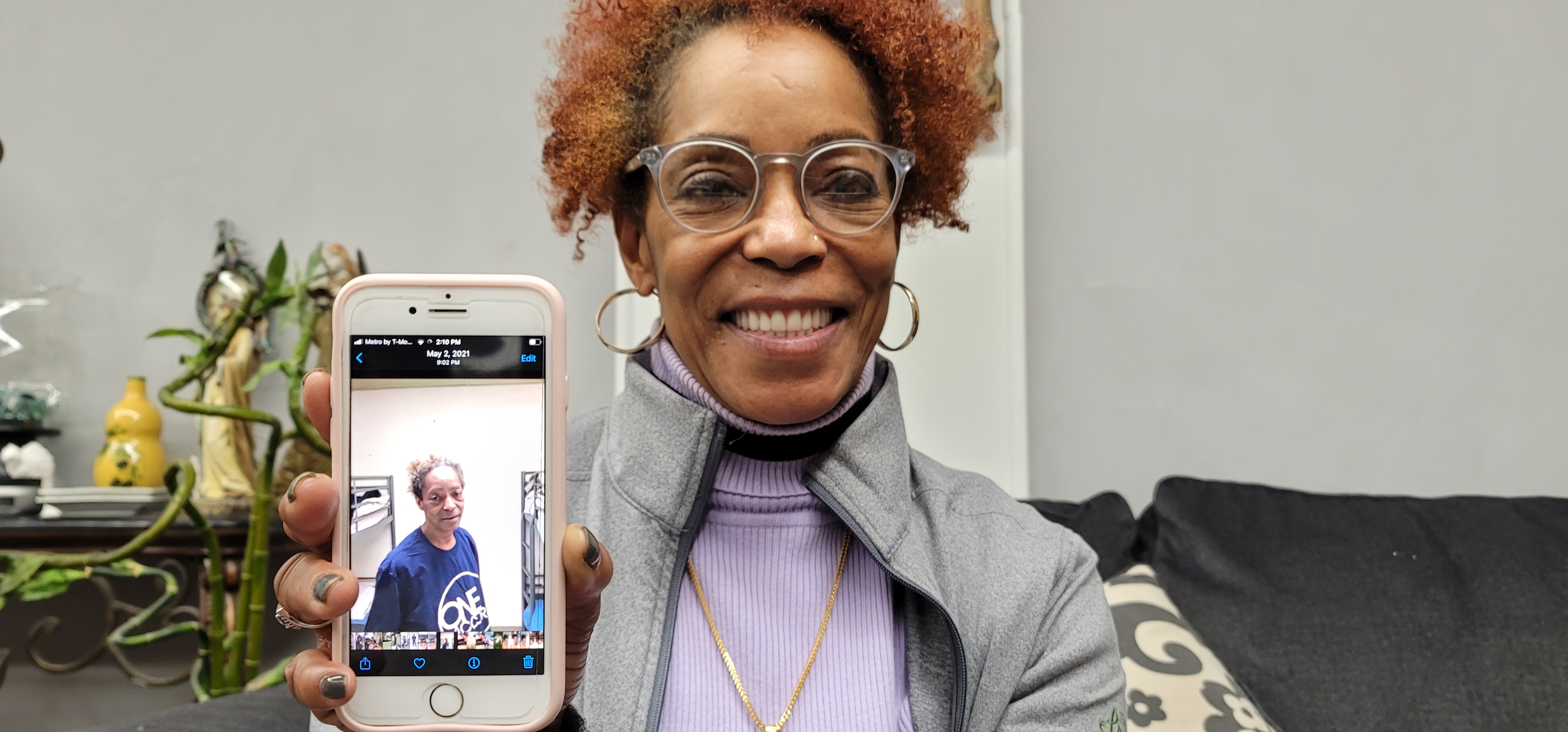 A facility for hope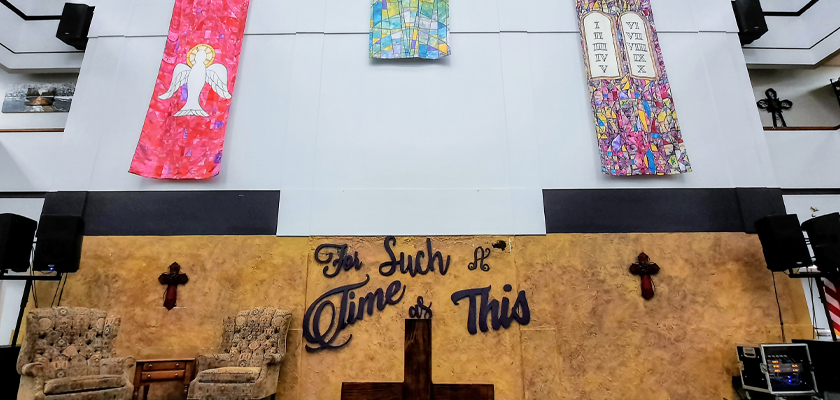 Women do not have to be Christians to go to the Lovelady Center, but Spahn said her hope is that every woman will see the power of God. The center offers Christian services and Spahn preaches to the women often. They have church services, baptisms and graduations.
Lovelady serves 1,500 meals a day to the women. They even have a hair salon and allow the women to work at the salon, in the cafeteria and in childcare. Lovelady also has two thrift stores where the ladies can work, and other employment options are available as the women move up in phases of recovery.
The center also has resources for education and healthcare for the "Loveladies."
"This is a wonderful place," said Bush. "When I was a client, the ladies come to us, sing to us, fix our hair, do makeovers, it's just amazing what you get when you come to Lovelady. There are a lot of treatment centers, and I've been to all of them…never seen anything like this."
Changing lives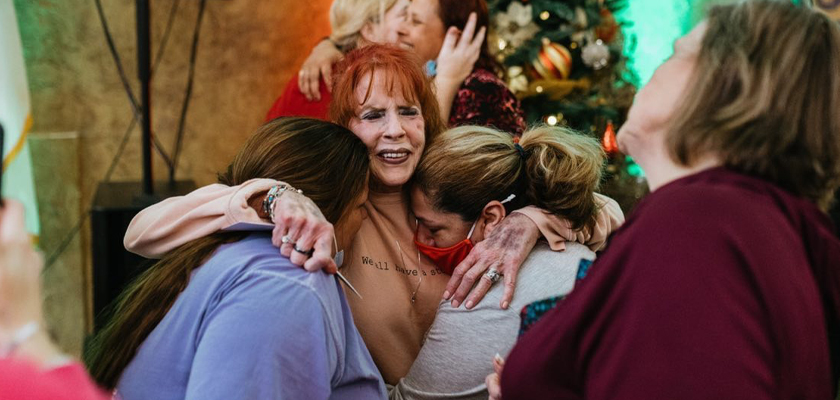 As the women come through intake, Bush said some of them have horrible attitudes. They have been beaten down through life and have never had anyone who cared about them. But it is the mission of the Lovelady Center to care about each individual and it isn't long before they see that.
"Every individual is just that, an individual," Bush said. "We have to do like God does, meet them where they are. I was the same way. It's a pain thing, you have been disappointed so much or just can't believe someone could love you."
One by one, women enter the center at a low point. And one by one, their lives are changed and oftentimes saved.
The redheaded firecracker of a woman, Spahn, has changed many lives with her mission in life but in redhead, firecracker fashion, it will never be enough.
"You know, 12,000's a lot," said Spahn. "If I ever get puffed up about it, I think, 'Billy Graham would lead over 20,000 to Jesus in one night. You really ain't doing that much, Brenda."
The center has taken in women from every county in the state of Alabama and from other states, including Florida, Tennessee, and Georgia.
The movie and beyond
The inspiring story of the Lovelady Center has made such an impact that a movie is being made about it. One of the producers of "Miss Brenda and the Loveladies" is Cindy Bond, who produced "I Can Only Imagine" and "Redeeming Love." It is created by Mission Pictures and Faster Horse Pictures. Universal Studios will distribute the film and it will be released in theaters, but the release date has not been determined.
For more information on Lovelady Center and how to help, go to www.loveladycenter.org.
To connect with the author of this story, or to comment, email erica.thomas@1819News.com.