While most of the focus will be on national politics next Tuesday given much of Alabama's elections are settled during the primaries, there are a handful of Republican-versus-Democrat contests of which to be aware.
The 2021 reapportionment shifted assumptions long held about some House and Senate districts and the party affiliations of the voters, which has forced some long-time incumbents to play defense in the general election, which is not normally seen in Alabama politics.
5 – House District 68: In a newly reapportioned district that stretches from U.S. Highway 80 in the heart of Alabama's Black Belt region to the southern tip of Clarke County, some are saying we could have a race on our hands.
The national political mood is having a direct impact on Alabama, which is already a solidly Republican state. However, the state still has its Democrat strongholds.
Yet, who among Democrat voters is excited about voting on November 8 with a slate of weak candidates at the top of the ballot?
That's making some candidates vulnerable, and one of those may be seven-term incumbent State Rep. Thomas "Action" Jackson (D-Thomasville). Jackson faces Republican nominee Fred Kelley of Monroe County.
Kelley, reportedly recruited by the Alabama Republican Party and Lt. Gov. Will Ainsworth, served as the chaplain for the Monroe County Sheriff's Department and was a marketing director for South Alabama Gas.
Republicans have been eyeing Monroe County as a potential red pick-up for some time now. However, it continues to remain a Democrat stronghold.
District 68 includes Clarke, Conecuh, Monroe and Marengo Counties.
4 – House District 25: House Speaker Mac McCutcheon's (R-Monrovia) departure from the House of Representatives made that seat an open seat this cycle.
However, it was not a foregone conclusion that it would remain in Republican hands given the growth of the Huntsville area and the influx of new people affiliated with the federal government in some capacity.
The open seat is a contest between Republican Phillip Rigsby and Democrat Mallory Hagan.
If Hagan's name seems familiar, it is because she was the Democrat nominee in 2018 for Alabama's third congressional district seat held by U.S. Rep. Mike Rogers (R-Saks), or because she was 2013's Miss America.
Hagan lost her race in 2018 to Rogers by a 64-to-36% margin.
House District 25 is in Madison County, with a small portion in Limestone County, just to the west of Huntsville.
Many Republicans are cautious about the city because of the unknowns of who is likely to come out to vote on November 8.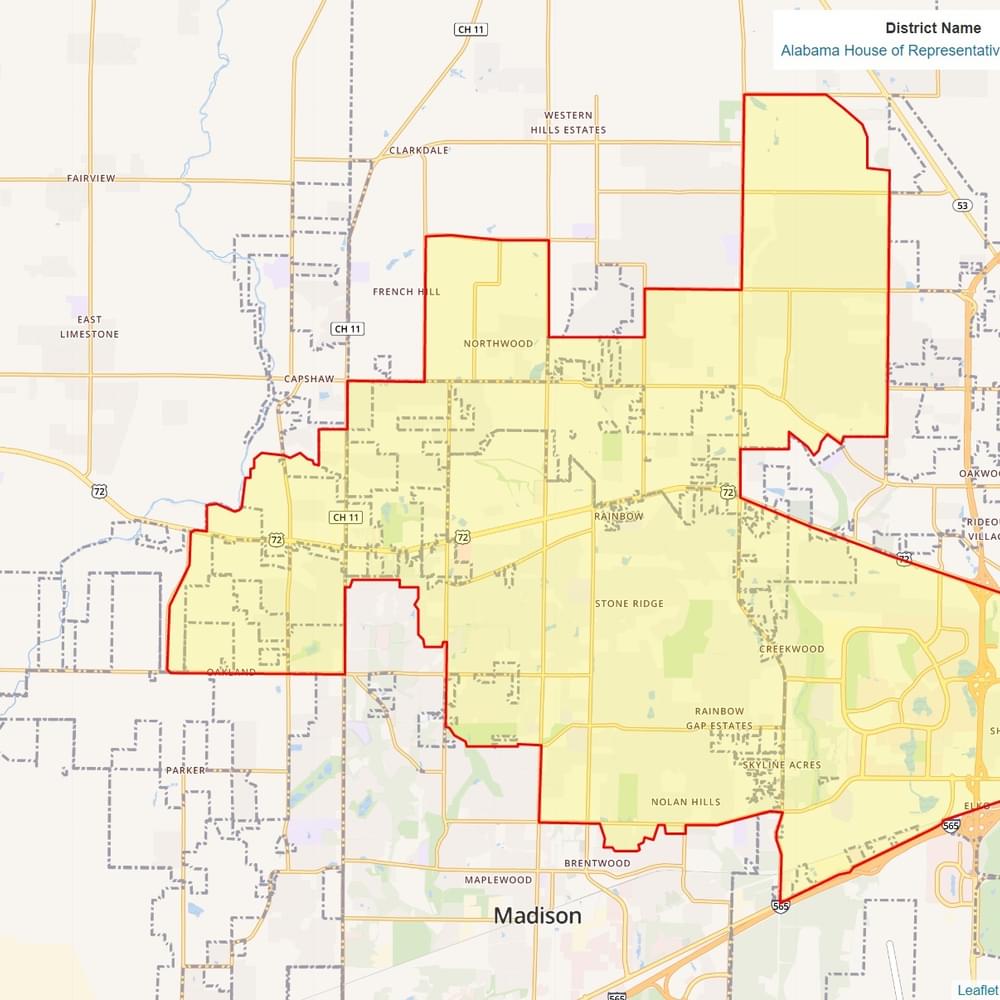 3 – House District 74: State Rep. Charlotte Meadows' (R-Montgomery) redrawn district is the only House seat a Republican incumbent is having to play defense.
Meadows faces Democratic nominee Phillip Ensler in the Montgomery County seat that stretches from the Interstate Highway 85-Alabama Highway 110 interchange to the Capitol Heights neighborhood near downtown Montgomery.
Meadows is considered to be a target of the Alabama Education Association (AEA) for her outspoken stances on K-12 education, primarily school choice.
Ensler was a policy advisor for current Montgomery Mayor Steven Reed and a former educator.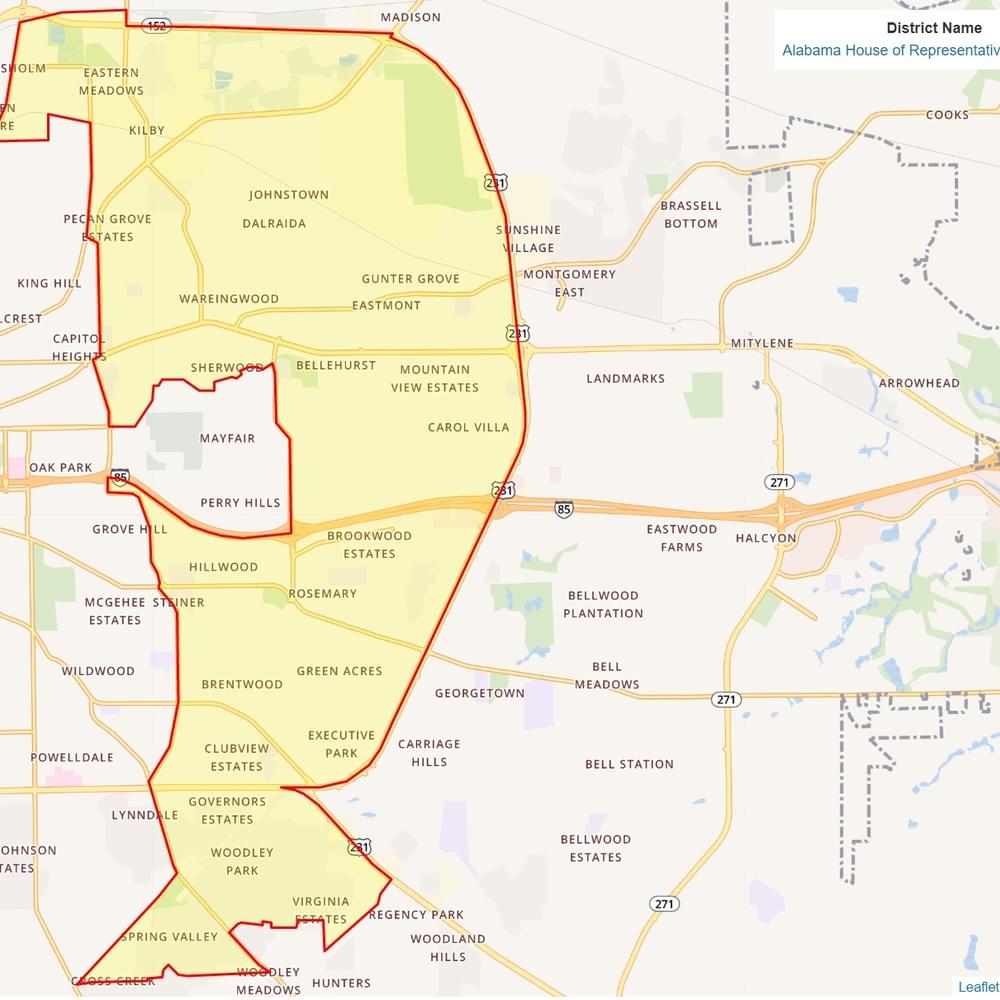 2 – Senate District 33: State Sen. Vivian Davis Figures (D-Mobile) was long considered to be in a safe seat but that changed after the 2021 reapportionment. Given the population loss of her district, the legislature had to look elsewhere to make up for those losses.
Unfortunately for Figures, the reapportionment committee went into Baldwin County to compensate for those losses.
District 33, which was made up of downtown Mobile, Prichard and a portion of Chickasaw, now includes Republican-stronghold Spanish Fort and Republican-leaning precincts in West Mobile.
Figures' Republican challenger is conservative activist Pete Riehm.
Riehm ran for Congress in 2012 and finished third behind Orange Beach perennial candidate Dean Young and then-incumbent U.S. Rep. Jo Bonner (R-Mobile).
Figures was first elected in 1997 to finish the unexpired state senate term of her late husband Michael Figures and is still considered to be a favorite in this match-up.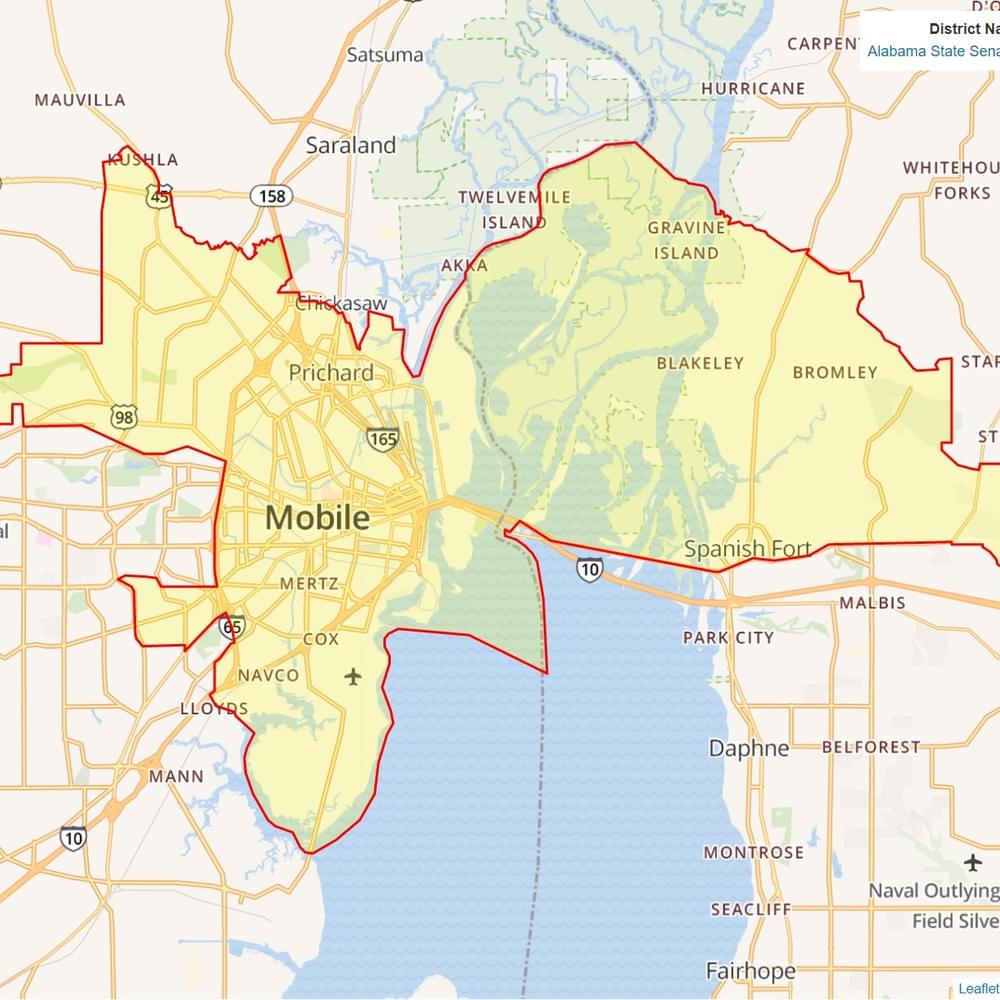 1 – Senate District 2: It has not been easy for State Sen. Tom Butler (R-Madison) this cycle. Earlier in this election cycle, he faced his predecessor, former State Sen. Bill Holtzclaw (R-Madison), who had defeated Butler in 2010.
Butler was the Democrat candidate in that 2010 election, a wave year in Alabama and across the country for Republicans. He lost to Holtzclaw in 2010 by nearly 10,000 votes. He won the party's nod in this year's Republican primary by more than 3,000 votes against that same opponent.
However, the real challenge for Butler was waiting in the wings – Democratic Party nominee Kim Lewis.
Butler's Senate District 2 had lost some of the Republican-leaning parts of Limestone County and picked up more of the city of Huntsville, which suggested the partisan lean of the district is more Democrat.
However, in a general election with what could be depressed Democrat turnout, a well-funded Butler is still considered the favorite in the race.
Butler's margin will give political watchers a better indication of how the future could look for Senate District 2 for 2026 and beyond with the population and demographic changes in Huntsville.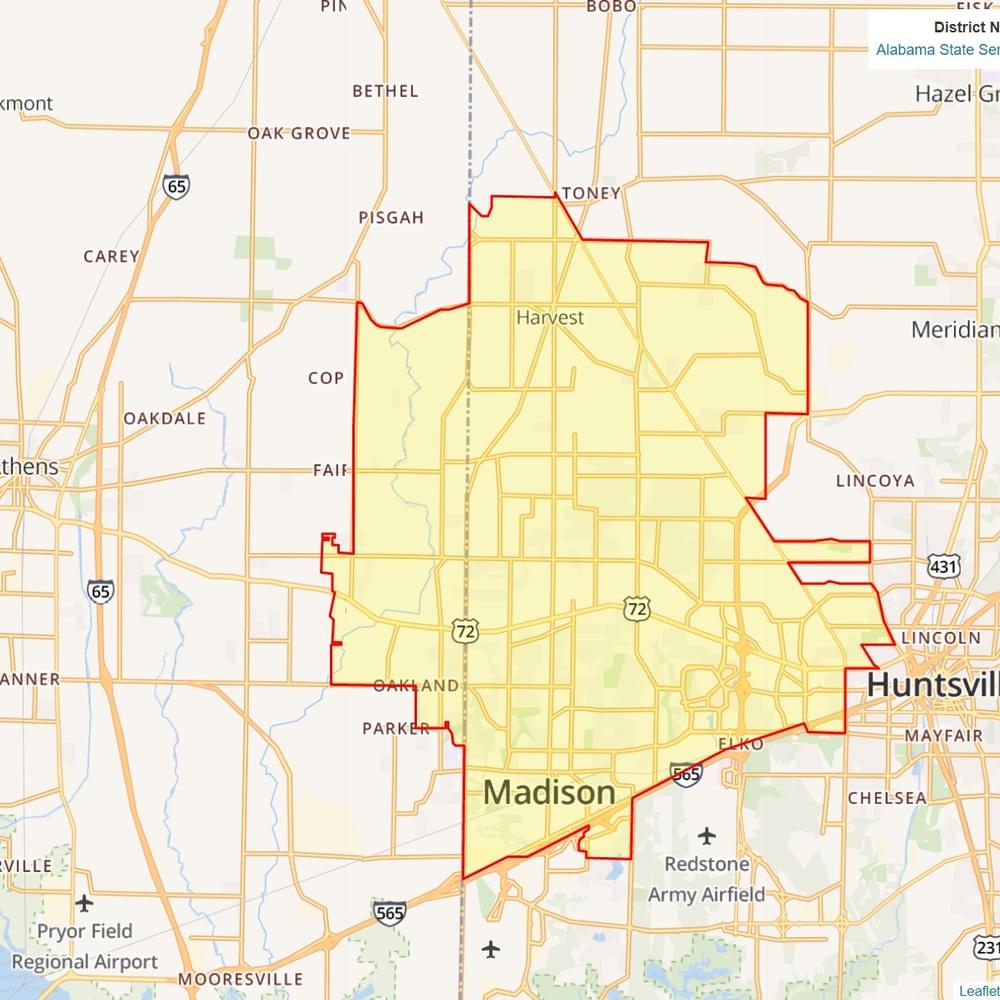 Jeff Poor is the executive editor of 1819 News and host of "The Jeff Poor Show," heard Monday-Friday, 9 a.m.-noon on Mobile's FM Talk 106.5. To connect or comment, email jeff.poor@1819News.com or follow him on Twitter @jeff_poor.
Don't miss out! Subscribe to our newsletter and get our top stories every weekday morning.