FOLEY — The Foley City Council heard stern words from resident Jack Green Monday night.
Green, a member of the Alabama Republican Party ethics committee who also serves on the state and county executive committee for the GOP, urged the council to do something about inappropriate books in the children's and teen sections of the Foley Public Library.
"I come against this pornography and books like this that children can put their hands on," Green said to the council. "You know, every one of you folks will have to answer to the God of Abraham, Issac and Jacob. You can laugh, or you can do whatever you want, but you're going to pay a price if you don't make a move and stop this.
"I mean it's insanity. Absolute insanity for you folks to allow this where children can get their hands on it. So, y'all need to pray about it, if you're Christians. If you're not, well, we know where you're going anyway."
When he saw fellow citizens coming forward about books that contained sexual subject matter and LGBT topics, Green said he knew he had to speak up.
"I'm not going to let this slide," he said. "I'm not going to do it. And I do hope y'all will rethink this and put a stop to this."
Green told 1819 News he planned to continue the fight, and he hoped others would join him.
"The public has got to be verbal," he said. "They got to get up; they got to speak up. Because if you don't, we're about to lose our country."
He said he plans to bring the issue to the ethics committee and state legislators. Stephanie Williams, who has been outspoken about the books and checked some of them out herself, also said she plans to speak with lawmakers.
"I do want you to know we'll be talking to some pretty high officials in the state and asking them to take action on this," Williams told the council.
Williams previously sent a letter to the council and Mayor Ralph Hellmich asking for change. The city responded to Williams with a statement saying children 15 and under cannot check out books without a parent or guardian present.
"I can't see where there's any limitations on children with a library card putting a hold on this material and checking it out," Williams said.
Hellmich told 1819 News after the meeting that city officials had heard the concerns and would now look into necessary changes. He said he had not looked in the library himself.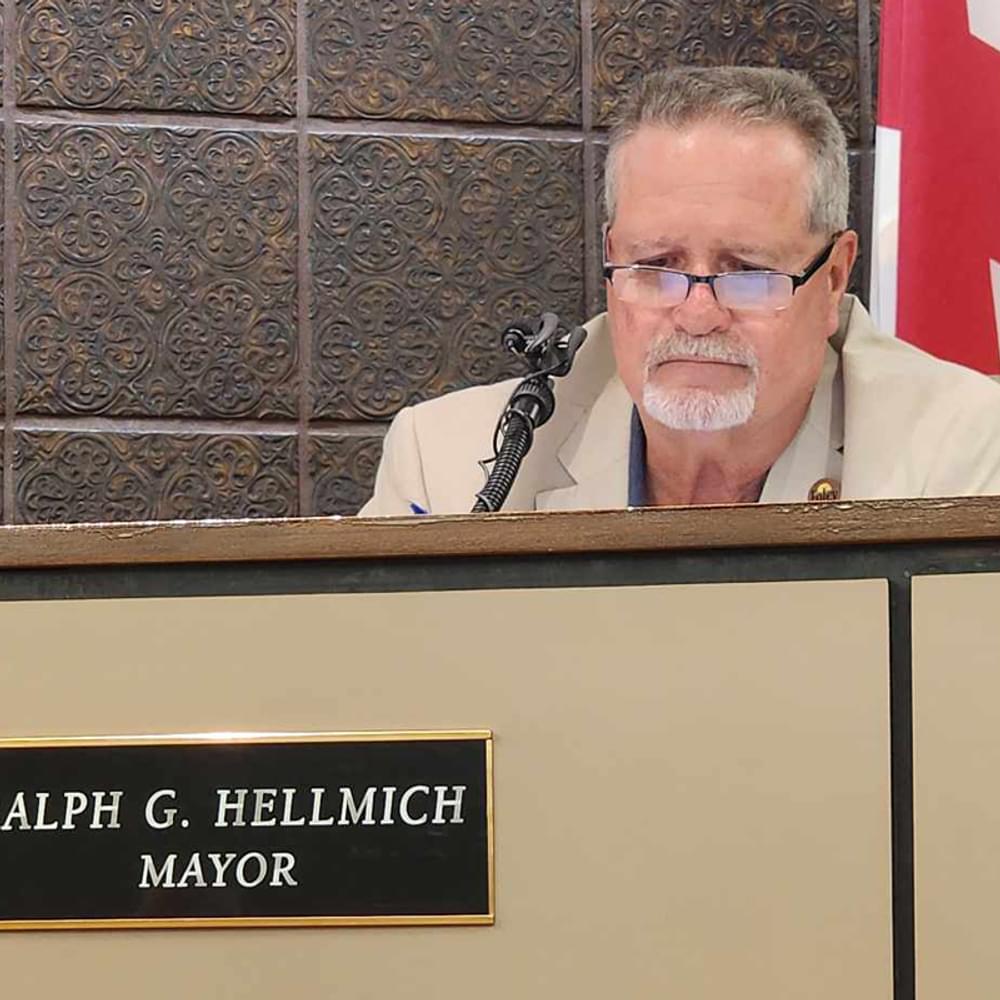 "It's a really fine line that public libraries walk to make sure that the books are appropriate for the age, even appropriate for the library and it's something that we will look at very closely," Hellmich said.
"I want to point out something that we firmly believe in Foley that the responsibility for children and what they see resides with the parents," he continued. "Whether that be violence, whether it be pornography or anything else that they don't particularly espouse to in their views. So, we require that any book that's checked out has to be with parental approval, up to 15 years of age."
The library does not receive books in bulk, and librarians choose which books are put on the shelves and out for display. However, Foley Library Director John Jackson previously told 1819 News that he would not remove inappropriate books because he was against censorship and constitutional rights.
Hellmich said older teens can make their own choices and that they are more likely to gain access to inappropriate materials in other ways due to the high-tech world we live in.
"I know that some people have said, 'Well, what about 16-, 17- and 18-year-olds? They're not of legal consent.' That's true," Hellmich said. "But we also allow 16-, 17- and 18-year-olds to drive up and down Highway 59. So, they are, in my opinion, fairly responsible people at this time. I want to also point out to people that in this day and age of internet, it's not, I mean these type of things that children can access are probably way more readily available on the internet than they are through libraries."
Williams told 1819 News she did not believe in book banning but in discretion.
"I reviewed a sampling of books from the LGBTQ list from the county library website and checked out to peruse," said Williams. "Some were homosexual romance novels with descriptions of intimate encounters, others were clear propaganda teaching little children that their gender was assigned to them at birth by an adult. A few books describe in detail how to perform all varieties of sex acts. These are on the shelves in the children's section."
She suggested rating books similar to the movie industry or putting sexually suggestive books in the adult section so that parents can decide what material their children can access.
To connect with the author of this story or to comment, email erica.thomas@1819news.com.
Don't miss out! Subscribe to our newsletter and get our top stories every weekday morning.