Many athletes fortunate enough to play under legendary Crimson Tide coach Paul "Bear" Bryant have gone on to do great things, and 1974 second-team All-SEC defensive end John Croyle is no exception.
After helping Bryant win a national championship in 1973 and graduating in 1974, Croyle could have gone pro but instead chose the path of ministry and founded the Big Oak Ranch home for boys.
On a recent episode of "1819 News: The Podcast," Croyle talked about what it was like to play under Bryant and how the coach helped mold him into the man he is today.
"We've all got plays in our lives — the loss of a child, a marriage, the birth of a child — we've all got those plays in our lives, and for me, getting a chance to play ball for Coach Bryant was just one of those plays," Croyle said.
Croyle played under Bryant for five years, though much of that was recovering from a knee injury he suffered his freshman season.
"You know, I never had to work for anything. Everything was easy. Playing sports, being involved, you get injured a little bit, you keep playing," he said. "But you blow your knee out, it changes the whole perspective. And when the doctor looked at me and said, 'You're career is over,' I said, 'No, it's not.'"
Croyle said he worked hard at recovery, and it took two years to return to his old self. But it was Bryant's encouragement and passionate coaching style that helped him regain his confidence on the field and instilled a strong sense of responsibility, always to do his best.
"We lost one regular season game in three years, so winning was understood," he said. "He never yelled at me for five years… He had his way just of getting you to see the big picture and winning, and you had to do your job like all the great ones do. Do your job… You didn't want to disappoint the man. You didn't want to come to the sidelines and you didn't do your job."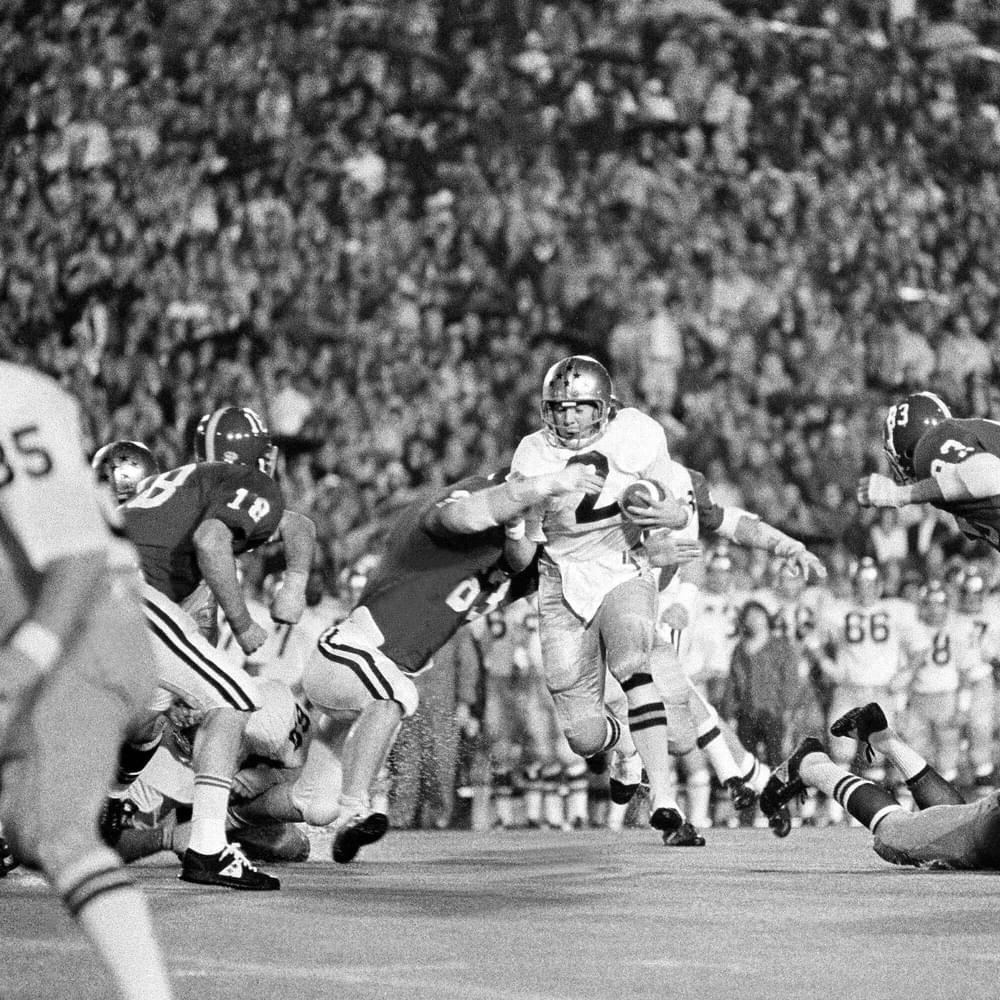 On top of his "tenacious focus," Croyle said Bear Bryant's greatest gift was his ability to read people.
"His ability to get the best out of you, and just look at you and say 'I know you can do this.' That's all you need to hear," he said.
Croyle said he got to visit with coach Bryant just six days before he died in January 1983. What he saw was a sick man who was missing the sport that had given his life so much meaning.
"He was tired and sickly and worn out, but what I noticed was he had lost his first love," Croyle said. "He had retired. He didn't have the yellow pad going to his next game or plan or season. He was done. To be honest, he had a heart issue, yes, but he died of a broken heart because he lost his first love."
To connect with the author of this story or to comment, email daniel.taylor@1819news.com.
Don't miss out! Subscribe to our newsletter and get our top stories every weekday morning.