A familiar face in Alabama politics is heading for a runoff in the mayoral race in the city of Gadsden.
Craig Ford was elected to the Alabama House of Representatives in 2010. He was made the House minority leader of the Democratic Party in 2010, a position held until he lost a Senate bid when he ran as an independent against Republican candidate Andrew Jones.
A recent primary election will send Ford and his opponent, Heather New, to a runoff in September.
The mayoral election in Gadsden is non-partisan, meaning neither candidate must be affiliated with a political party.
Despite the race's non-partisan nature, many residents claim that Ford has been advertising himself as a conservative candidate, more so than New.
Concerns over the tactics of Ford's campaign have also come to light.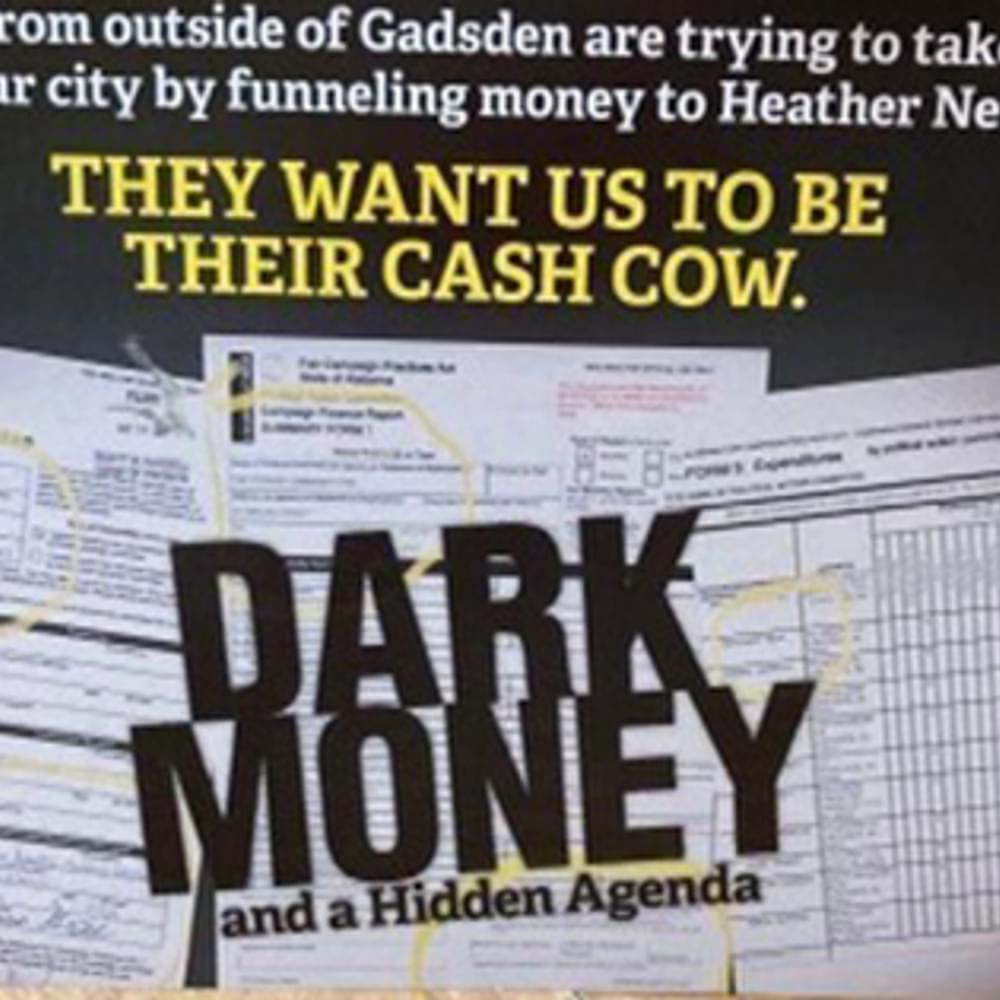 Ford's campaign finance disclosures show nearly $14,000 to the Matrix Group, a political consulting firm with a reputation for using negative campaign tactics on behalf of its clients.
His campaign also paid for advertising in the local magazine Ford owns and operates.
Some residents of Gadsden have received a campaigning text message survey offering $5 to participants at the end.
The questionnaire is rampant with questions offering ostensibly negative "facts" about New and her political history, asking if the facts changed those surveyed's minds.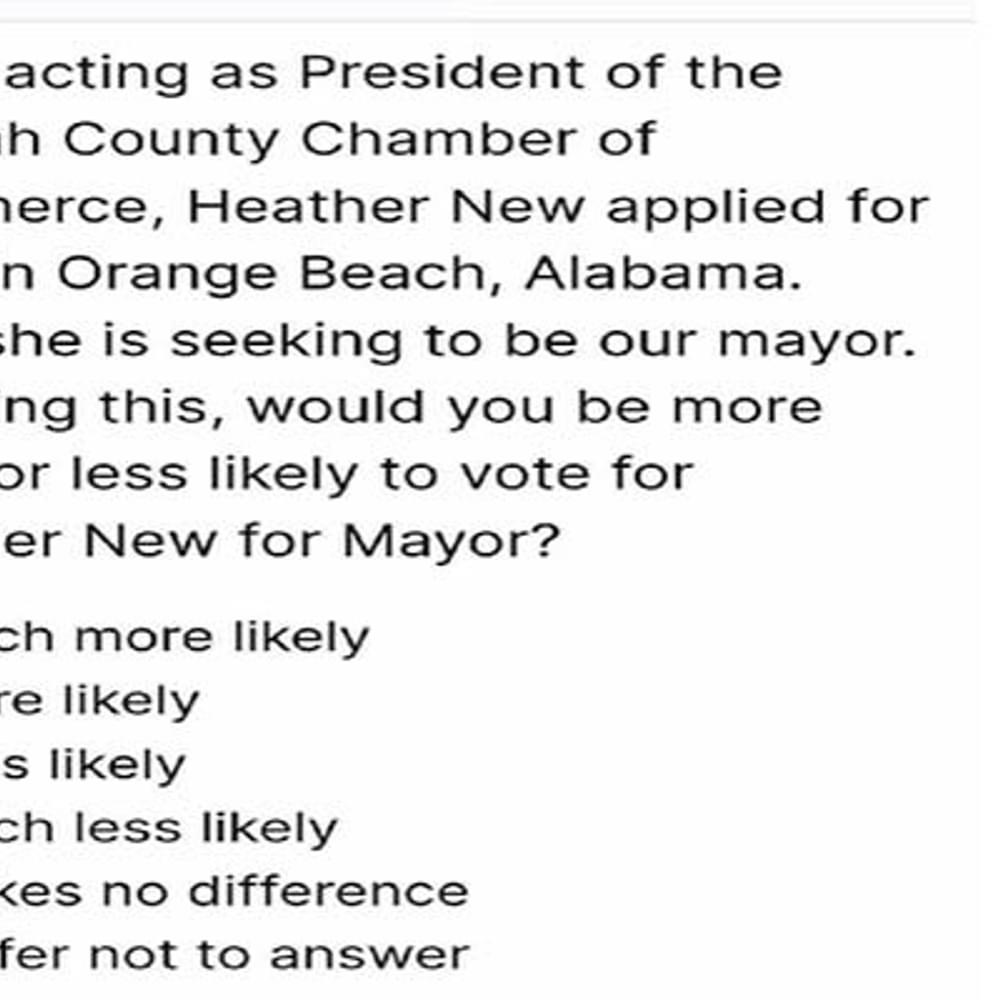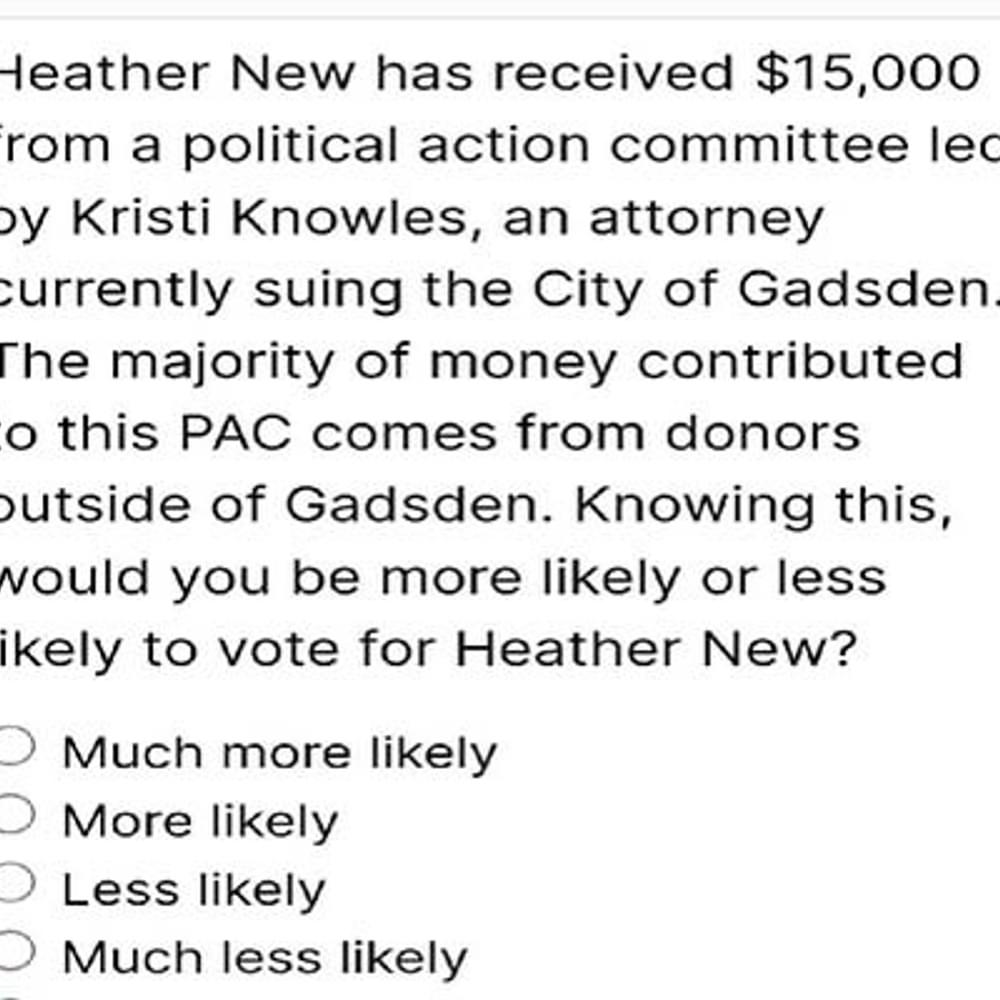 New disputes the facts in the survey. New told 1819 News that the job she is accused of applying for was offered to her in 2017 while she was on the Etowah County Chamber of Commerce, an offer she turned down.
Despite misspelling her name, the question claims that Christie Knowles is currently suing the city of Gadsden, which is true only because she is the lawyer for litigants suing the Gadsden Airport Authority (GAA).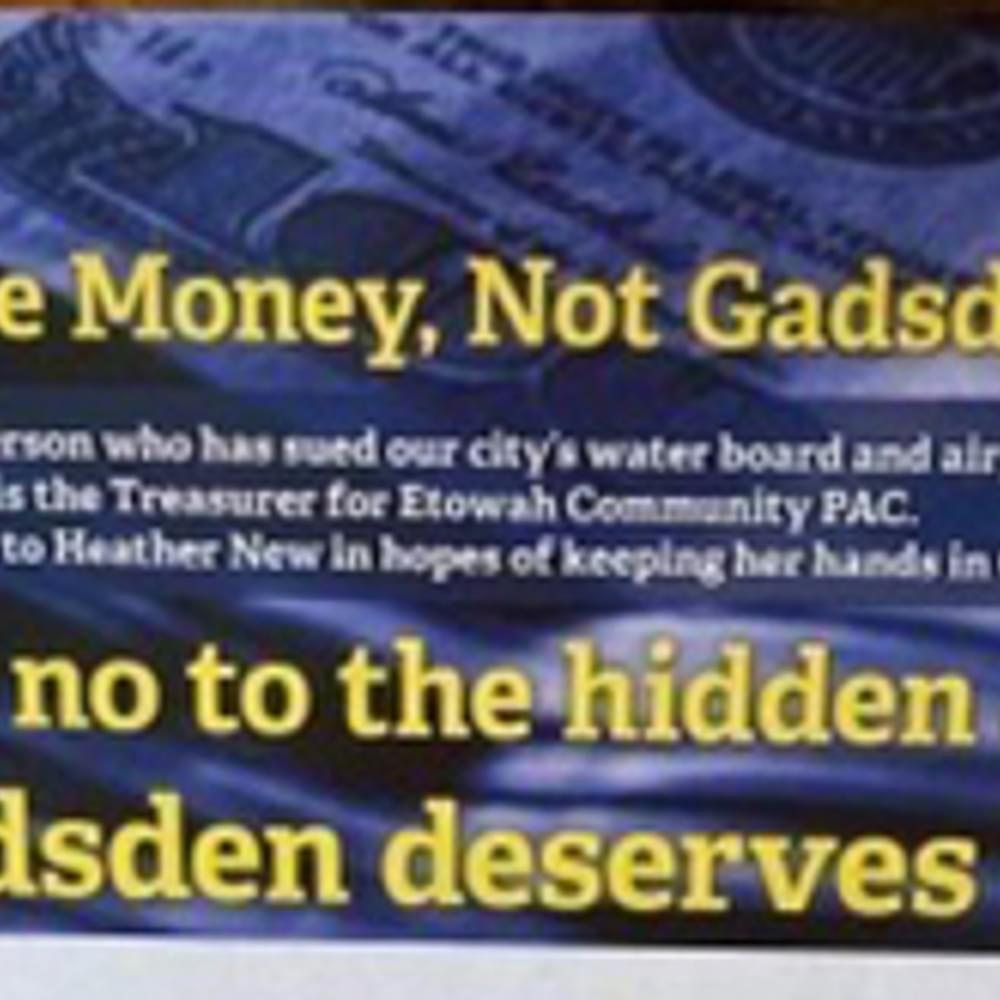 The suit involves the GAA allegedly violating Alabama's Open Meetings Act concerning an animal rendering plant in the city.
She also said the PAC which donated to her campaign comprises over 30 local businesses.
"He's taken more than $15,000 from Montgomery special interests and other labor-related PACs, so I don't know if it's a case of projection or what," New said. "I'm not sure why he's not running on his results because his campaign slogan seems to be, 'Results matter,' but we have not seen those results."
New told 1819 News that she believes Ford is attempting to conceal his Democratic roots to garner support from conservative voters in the city. She also said that Ford failed to make the election about issues, choosing to make "personal attacks."
"It does seem he would like others to forget his past because he was the House minority leader when he stepped down from the party," New said. "It appears he stepped down from the party because he felt his chances to win a senate race would be better as an independent; I don't know why he would think that.
"The residents of Gadsden don't want to continue with career politicians, and hopefully, they understand that you need to have a strong conservative Republican in [the mayor's] seat to garner any interest from the Republican House and Senate."
To connect with the author of this story, or to comment, email craig.monger@1819news.com.
Don't miss out! Subscribe to our newsletter and get our top stories every weekday morning