By Brandon Moseley
Former U.S. Senate Leader Bob Dole (R-Kansas) was buried on Thursday after his body was honored in the rotunda of the U.S. Capitol. The Senator was a former Senate Majority Leader, Gerald Ford's running mate in 1976, the Republican Presidential nominee in 1996, and a World War II veteran who was disabled from his combat service.
"I am very saddened to learn of the passing of Bob Dole, who left an indelible impact on our nation," said Sen. Richard Shelby (R-Alabama). "He was a close friend and mentor to me in the Senate. A decorated World War II veteran, former Senate Majority Leader, Republican vice presidential nominee, and Republican presidential nominee – Bob served our country with honor. He was a bastion of conservative principles for more than a generation. I am confident his legacy will live on well past his time. My wife, Annette, and I send our deepest condolences to his wife, Elizabeth, and their family."
U.S. Senator Tommy Tuberville (R-Alabama) said, "Senator Bob Dole dedicated his life to the betterment of the nation he loved so dearly. A noble leader, a champion for veterans, and an honorable statesman - I join countless Americans in reflecting upon his legacy and mourning his loss."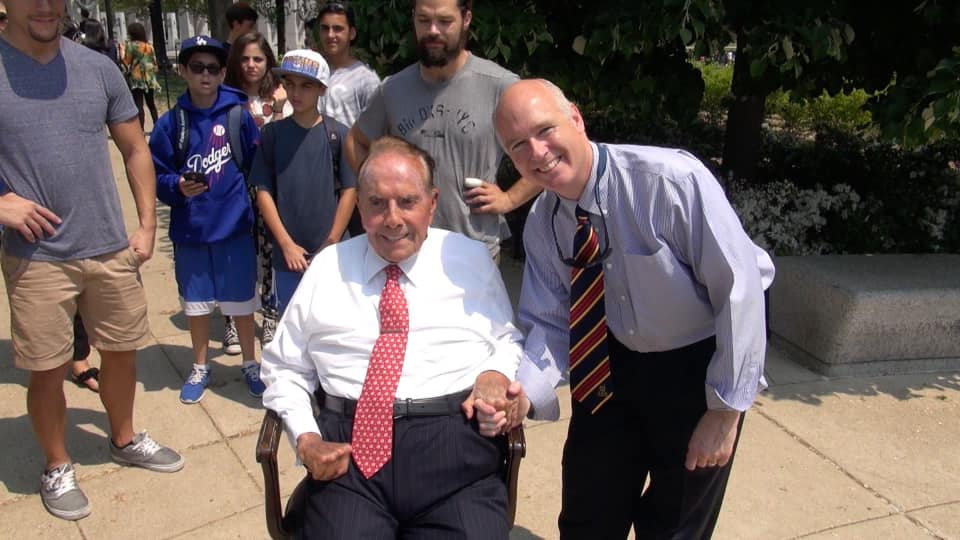 Congressman Robert Aderholt (R-AL04) said, "We've lost an American hero, the epitome of the Greatest Generation. It was one of the honors of my life to meet and know Senator Bob Dole."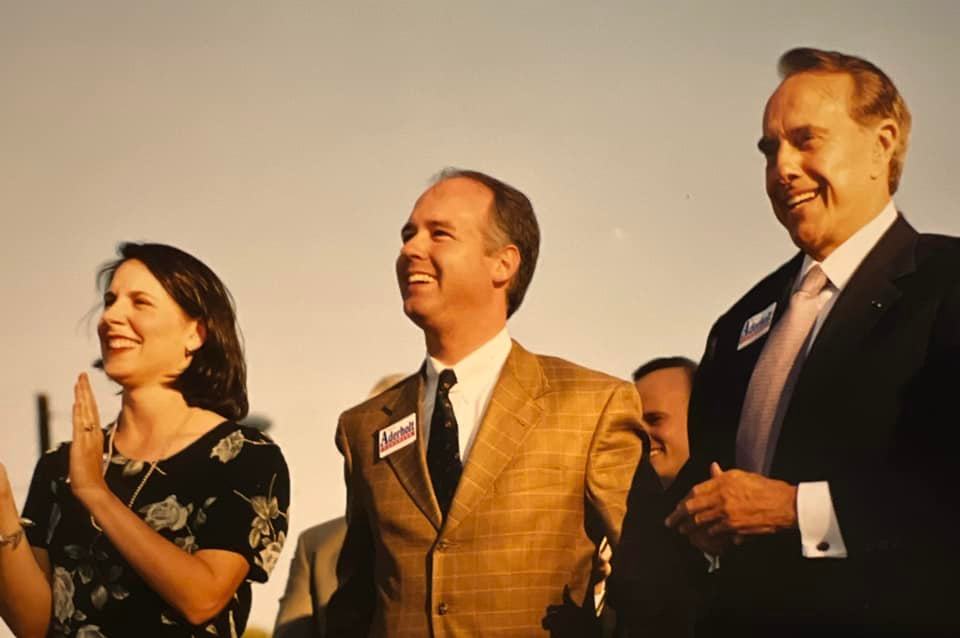 Republican insider former State Rep. Perry O Hooper Jr. (R-Montgomery) chaired Dole's presidential campaign in Alabama in 1996.
"I had the good fortune to shake his left hand on many occasions," Hooper said. "His family and my family became good friends when he was Chairman of the Republican National Committee, and my father was State Committeeman for Alabama. In 1996 I was extremely honored when he asked me to be his State Chairman for his Presidential campaign. As a political mentor, he taught me that the party on the other side of the aisle was not our enemy, but as public servants, we must work together to do what is right for the people of Alabama."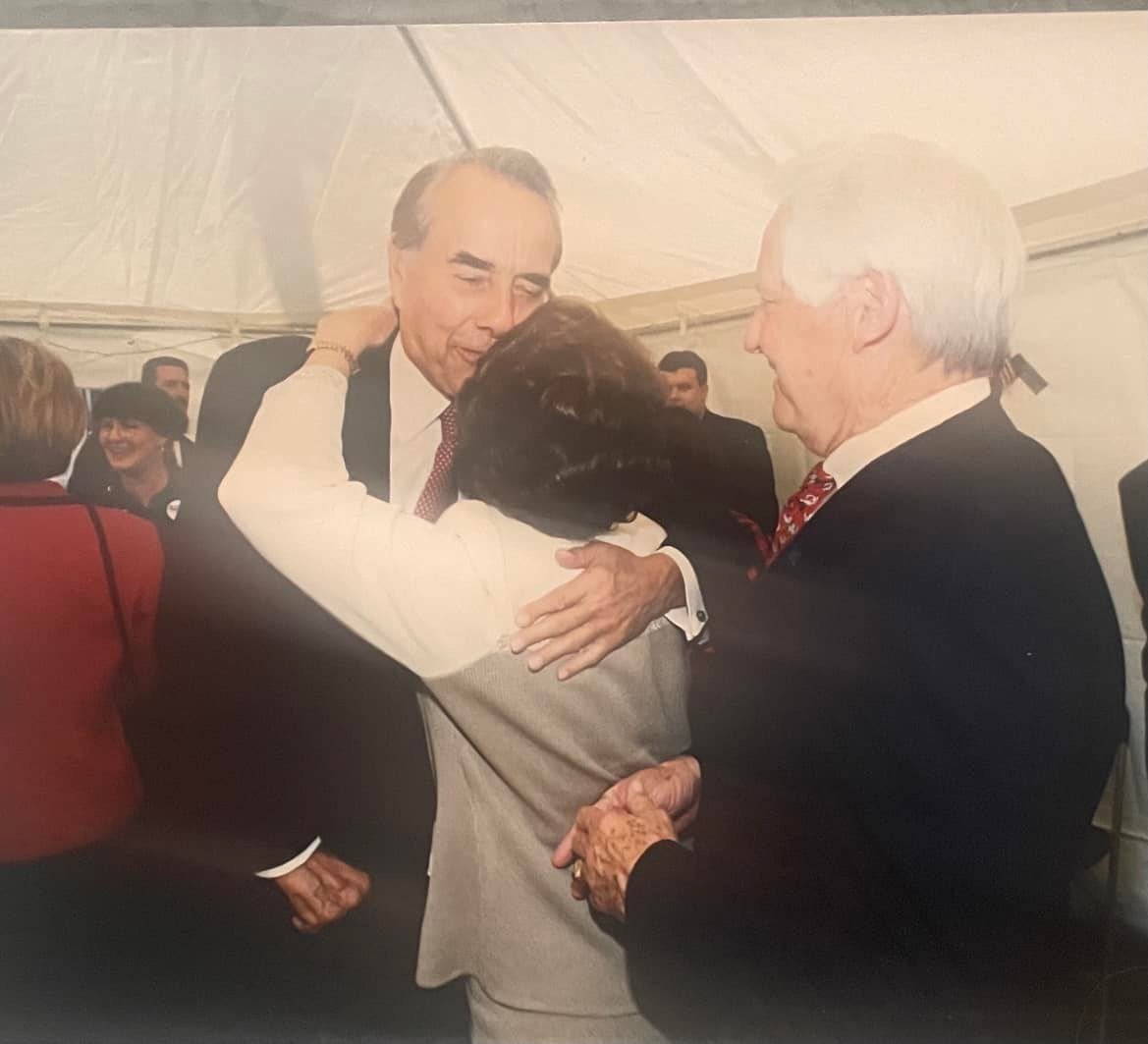 "On April 14, 1969, Senator Bob Dole delivered his first floor speech," Sen. Mitch McConnell (R-Kentucky) said in a tribute to Dole. "He said, 'the task ahead is monumental.' "And this was before Bob knew he'd end up leading a conference of 53 Senators! Years later, after he had become Leader, Bob described his Senate management challenges with his trademark wit. 'If I'd known,' he said, 'we were going to win control of the Senate… we'd have run better candidates!' I swear, Bob could have made it as a stand-up comic. But in that maiden speech, Bob was earnest. He was already championing a signature cause: helping Americans with disabilities.
"'The task ahead is monumental,' he said, 'but I am confident that there are forces in America ready and willing to meet the challenge.'" McConnell quoted. "Bob Dole himself was certainly proof of that. That maiden speech came 24 years to the day after he sustained his combat wounds in Italy. Bob had already risen to a monumental task. He'd taken the fight to the Nazis. And he'd nearly paid for it with his life. Through all his decades in public service, Bob Dole knew exactly where he came from. A son of Dustbowl hardship — who was laser-focused on food security and rural issues. A wounded warrior — who spent decades carrying fellow veterans and Americans with disabilities on his shoulders. Bob was the last of the Greatest Generation to run for president. But he was never stuck in the past. His roots ran deep… but he was always looking to new horizons.
"From that first speech… through his years in leadership…Through Bob's incredibly active retirement-in-name-only…He built brighter futures for millions," McConnell said. "Bob was blessed with long life to watch this legacy take effect. But that was no accident! Bob liked to joke that he planned for longevity by closely studying our most senior colleagues. He had a whole comedy routine about how he'd tried to copy Strom Thurmond's eating habits: 'If Strom takes a shrimp, I take a shrimp. If he eats a banana, I eat a banana!' But the real engine behind Bob's 98 remarkable years was his love. His love for Elizabeth and for Robin; for public service; for Kansas and for America. Today we honor the amazing life that love created. And we thank God, the source of all love…Both for Bob's incredible journey here in this life…and for the fact that he has entered his eternal reward in the next."