Hayden Pittman treated his first contact with a member of World Wrestling Entertainment (WWE) the same way many of us would. He considered it to be fake.
The contact came through a direct message on Pittman's Instagram. It was from Brad Fernandez, who is the manager of Athlete Talent & Development for the WWE. The 6-foot-4, 235-pound Pittman was fresh off a stellar career with the UAB football team, playing in a school record 63 games in six seasons, one of those a redshirt year, with the program. Professional wrestling was not on his radar.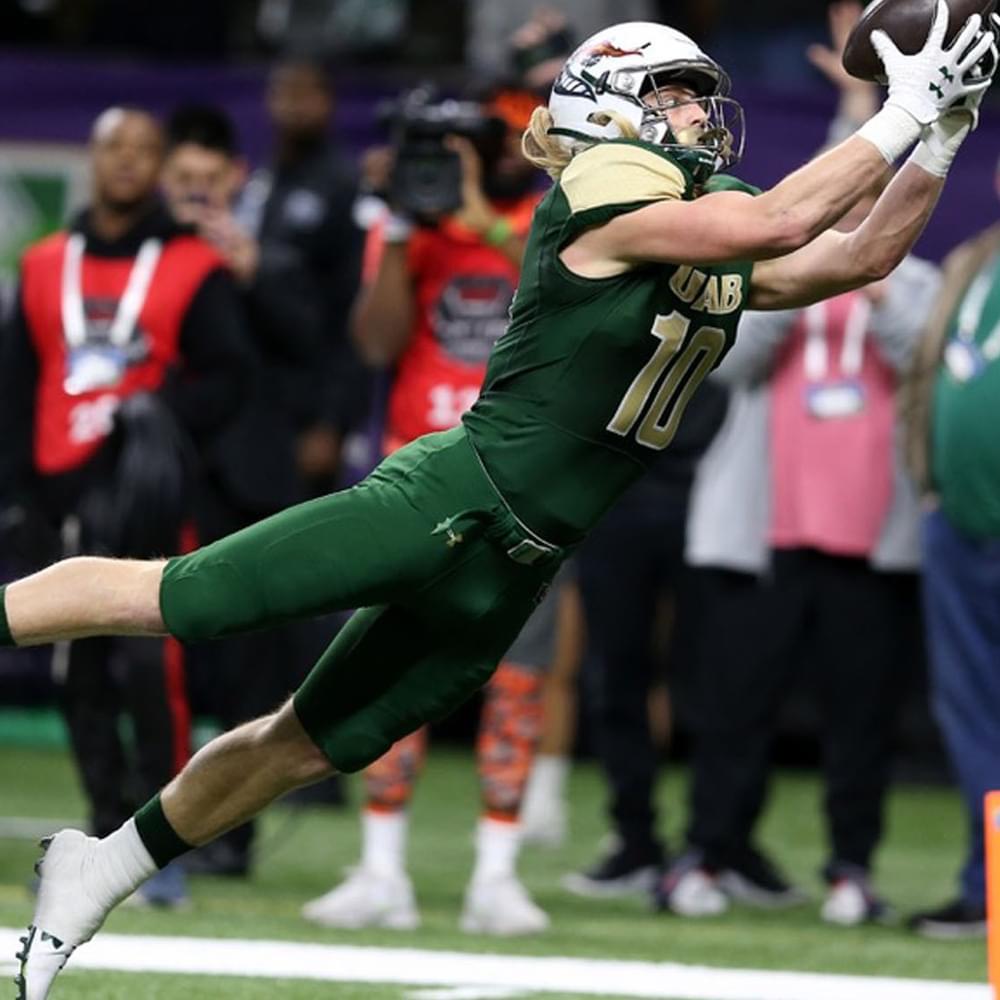 "I thought, 'Why would the WWE want me?'" Pittman said.
He reached out to Fernandez, partly to gauge the legitimacy of the contact, and was offered a chance to come to a WWE tryout in Dallas in February. At the time, Pittman was still actively trying to find a spot in an NFL camp or one of the other professional football leagues. He politely declined the invitation.
"You know, it's always been football for me," Pittman said. "No teams took me off the bat, so I hit him back and asked him when the next tryout was. He told me Nashville, Tennessee in July. I just kept training, staying in shape."
He attended the four-day tryout in late July with about 50 other former D-1 college athletes.
"Every day we had two training sessions, in ring sessions, where they would teach us the roles and the rings and just how to get the feel for the ring," Pittman said. "We would also have a promo. The first day, we introduced ourselves in front of everybody. The second day, we had like a skit promo, where we had to memorize a skit but also grab their attention and be different. They just kind of want to see if you can entertain and be different, I guess."
Competing came natural to Pittman.
"I was definitely comfortable with all the competitions," Pittman said. "I actually won a competition and that was awesome. But the part I'm going to get used to is talking on stage, talking in front of people and acting and kind of putting on a little show. I'll get to it, I'm excited to learn."
No one on UAB's roster put on more of a show over the past few years than Pittman. If you have not seen Pittman dance on the football field then you probably haven't seen a UAB football game or practice with him in uniform. He was a hard-nosed, gritty tight end but he was also quick to smile and dance.
"I can dance, I can play in front of people, I can perform in front of people all day," Pittman said. "But once I get talking, I've never been used to talking in front of a bunch of people. Just from the tryout, I'm already more comfortable."
On the final day of the tryout, Pittman and 13 other athletes were called in for individual meetings. They were told the purpose of the meeting was to work on social media. It turned out to be much more. When they walked in they were greeted by Paul Levesque, who is the executive vice president of talent relations for the WWE. Levesque, a retired wrestler, is better known to wrestling fans as Triple H.
"It was kind of like a surprise," Pittman said. "They brought me in the back of the building, we walked through these glass double doors and there was Triple H, the man himself, with cameras. I didn't really know what was going on. He told me that and I was just 100% in from the get-go."
Pittman and the other athletes will travel to Orlando for medical testing on Aug. 29. If that goes well, Pittman said he'll sign a three-year contract and report to work in October.
"Super excited and super thankful for this opportunity," Pittman said. "I'm just grateful, you know, this doesn't happen to a lot of people and I got the chance. I'm going to go down there, commit 100% and just see where I can take it."
To connect with the author of this story, or to comment, email [email protected].
Don't miss out! Subscribe to our newsletter and get our top stories every weekday morning.