The National Weather Service (NWS) has issued a freeze warning for much of the southeast and most of Alabama.
The freeze warning is in effect from midnight Tuesday until 9 a.m. Wednesday. A freeze watch remains in effect until Thursday morning.
The high in central Alabama throughout the day Tuesday is 54 degrees. Sub-freezing temperatures as low as 26 degrees are possible Tuesday evening and into Wednesday morning, especially in the northern and central regions of the state.
The NWS in Birmingham recommended taking steps to protect plants, pipes and pets:
Cover outdoor plants and vegetation you want to protect from frost

Drain or allow outdoor water pipes to drip slowly

Wrap outdoor water pipes

Drain in-ground sprinkler systems

Bring dogs and cats indoors or provide a warm shelter for pets
The NWS also issued a red flag warning for some southern counties in Alabama.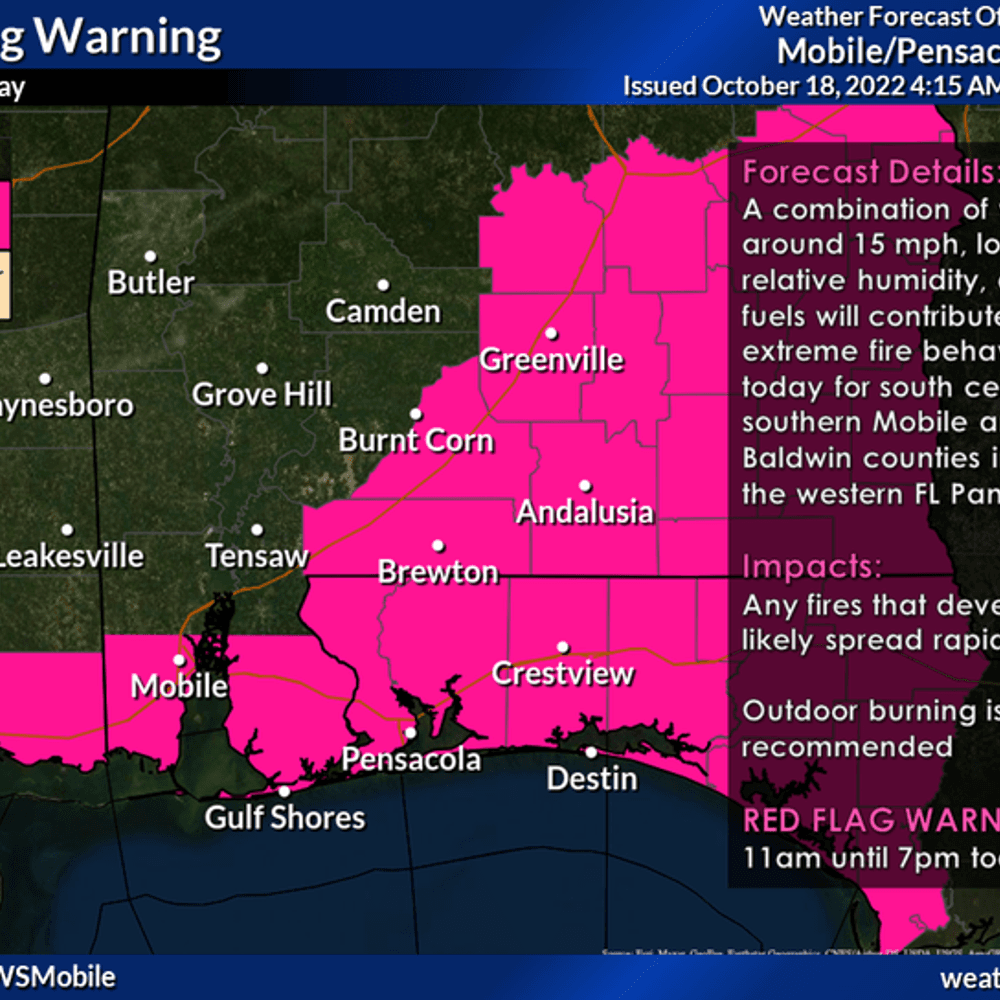 Due to low humidity and gusty winds, there is a higher risk for fires to spread. The red flag warning is in effect until 7 p.m. Tuesday.
To connect with the author of this story, or to comment, email [email protected].
Don't miss out! Subscribe to our newsletter and get our top stories every weekday morning.