Tuesday was the first day of summer, and Alabama state parks are welcoming campers onto their premises to enjoy the great outdoors.
Alabama has 21 state parks located all around the state, which together include approximately 2,600 campsites.
Most parks have modern campsites with bathhouses and camping pads, which can make camping more comfortable.
All state parks except Lake Lurleen, Rickwood Caverns, Wind Creek and Bladon Springs also have primitive campsites for those who want to challenge themselves to go without the amenities.
Jerry Weisenfeld, the advertising and marketing manager for Alabama State Parks, said Alabama is extremely "geo-diverse."
See also: Alabama Snake Removers strive to educate, assist the public
"We're proud of the geodiversity," said Weisenfeld. "We've got state parks in the mountains of North Alabama all the way down to the Gulf Coast…Each is a little unique in its own way."
Here are five of the most popular state parks in which to camp in Alabama this summer:
Wind Creek State Park
Wind Creek State Park on Lake Martin is the largest park for camping in Alabama, offering a whopping 500 campsites, all with water, electricity and sewer connections.
Visitors can camp in tents, campers or RVs.
Some 157 of the campsites at Wind Creek are waterfront. However, campers can access a public beach even if they don't get a waterfront site. There is also a marina, where campers can rent pontoon, bass and jon boats.
"Some people book reservations for two months at a time and treat it as their lake house," said Weisenfeld. "…It is very popular during the summertime."
Weisenfeld said almost all of the campsites at Wind Creek are shaded, which, with the close proximity to the water, makes it an ideal campsite for hot weather.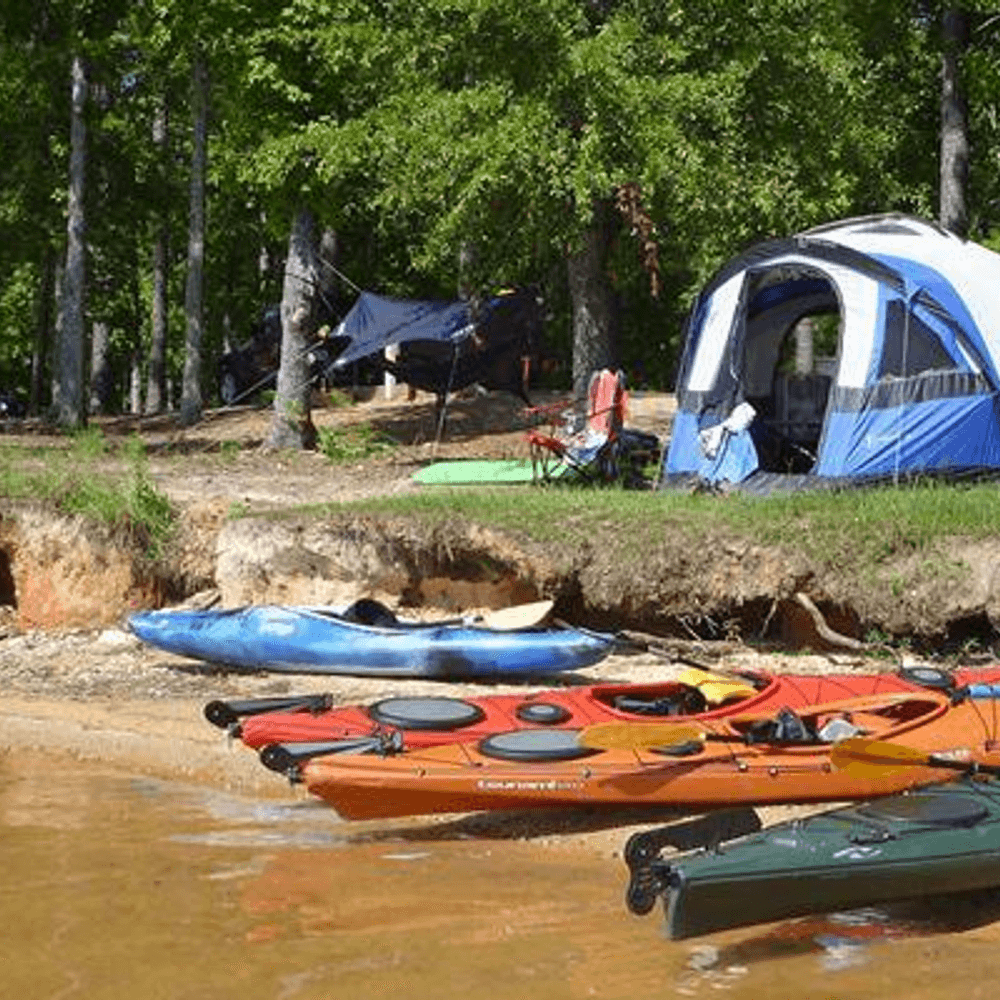 Gulf State Park
Gulf State Park is around 1.5 miles from the Gulf of Mexico and is a five-minute drive from Gulf Shores.
"Some people treat Wind Creek as their lake house for the summer while others treat Gulf State Park as their beach house," said Weisenfeld.
The park is inclusive of 496 full-hookup campsites with paved pads, which are large enough for RVs with pullouts. However, tents can also be pitched on these sites. Each campsite includes picnic tables and pedestal grill tops. 11 modern, air-conditioned bathhouses are accessible to campers.
Gulf State Park also has 11 primitive sites.
There is a nature center on the campground which displays plants and animals that are native to the Gulf Coast. The nature center hosts weekly programs for adults and children, such as guided nature, beach and pier walks. Admission is free for campground guests.
The Gulf State Park Camp Store is near the nature center and pool and sells cold drinks, ice cream and camping and beach supplies.
Other amenities include a swimming pool, tennis, pickleball, horseshoes and volleyball courts and 28 miles of paved trails and boardwalks.
According to Weisenfeld, Gulf State Park is not quite as shady as more wooded parks, but being across the street from the beach makes it an excellent summer destination.
There are also three lakes around the campsite, where campers can rent kayaks.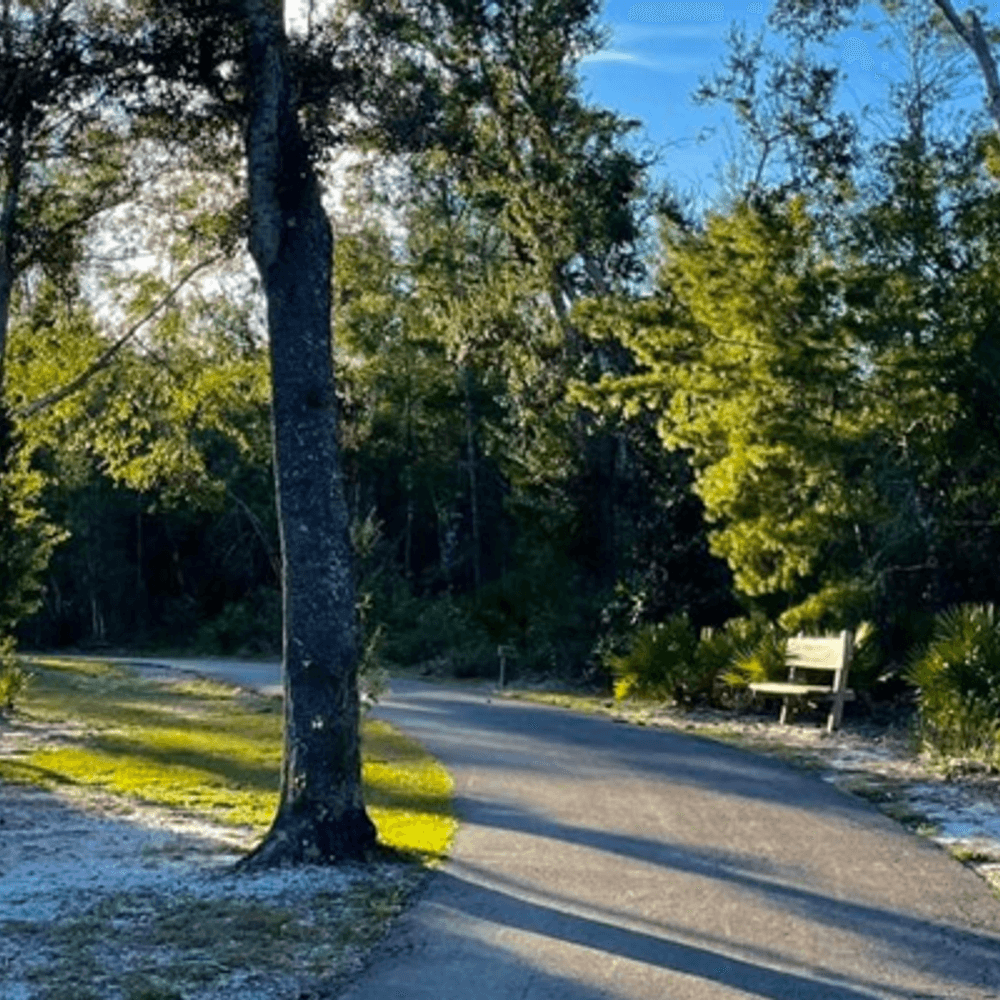 Oak Mountain State Park
The largest state park by acreage is Oak Mountain State Park, with close to 12,000 acres.
"It's got so much to do," Weisenfeld said.
Surrounded by rolling hills covered with longleaf pine trees, the Oak Mountain State Park campsite borders Beaver Lake and is open year-round.
However, summertime campers like to visit the beach and swim in the lake. The park offers kayak and stand-up paddleboard rentals.
Oak Mountain State Park offers 84 sites with water and electricity. 57 of these sites include sewer hookups as well. Each has a picnic table and fire ring, and seven bathhouses are located around the premises.
There are 60 walk-on primitive tent sites around the park. Backcountry sites are limited to a maximum of eight people.
There is also a golf course, archery range and equestrian facilities.
Oak Mountain State Park offers 12 equestrian campsites, each accommodating up to eight people with two vehicles and one trailer. Each site has a sewer hookup and a dump station for horse waste. Horse stalls are roofed and have hydrants nearby.
Weisenfeld said horses are available for rent.
Roughly just half an hour from downtown Birmingham, Oak Mountain State Park will be a host site for the World Games in July.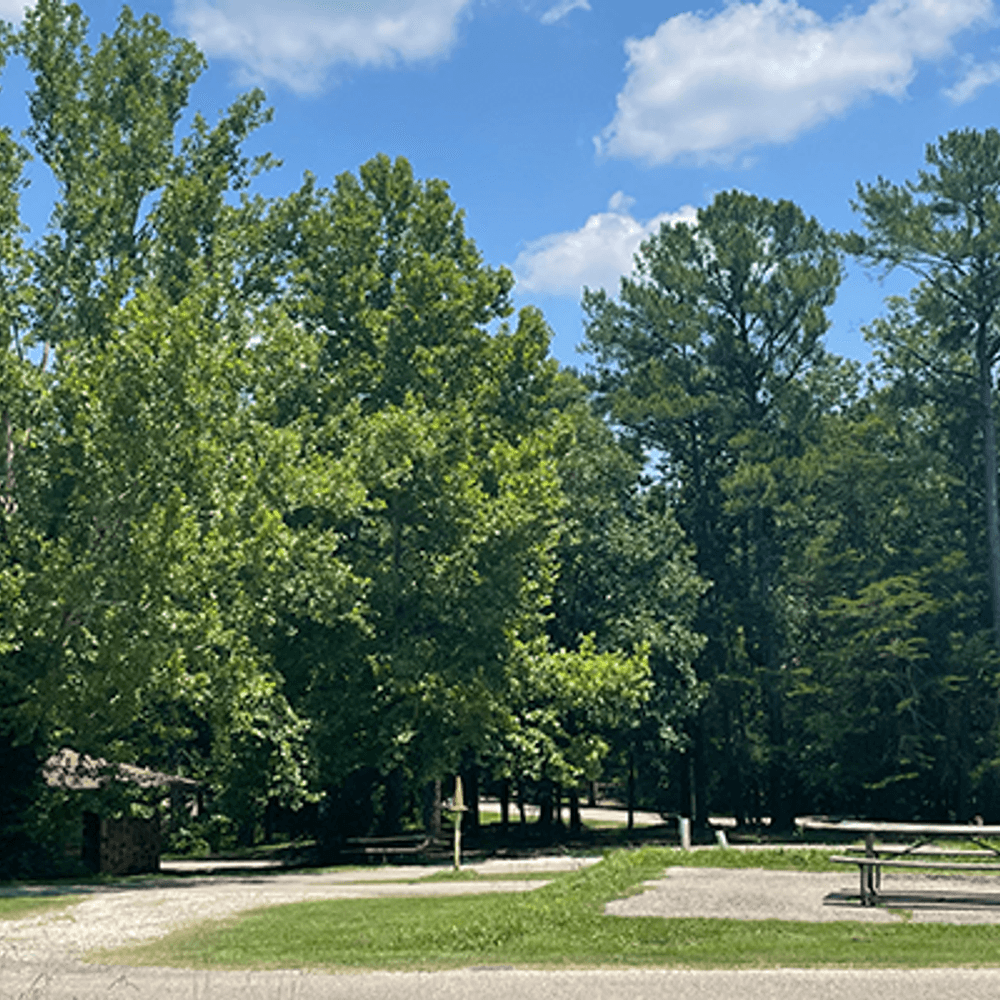 Joe Wheeler State Park
Alabama's most recently updated state park is Joe Wheeler State Park, which is on the Tennessee River.
A tornado devastated the park in 2019, but it has recently reopened all the campsites to the public.
Joe Wheeler State Park has a hotel, conference center, arena, golf course and campground with 116 campsites, also including primitive sites.
"We call it a resort state park," said Weisenfeld.
Weisenfeld said anglers like to camp at Joe Wheeler and often reel in smallmouth bass, crappy, catfish and bream. Campers can fish from the banks of the river or by boat.
Weisenfeld said the park also has a pool on the Tennessee River and tons of trails.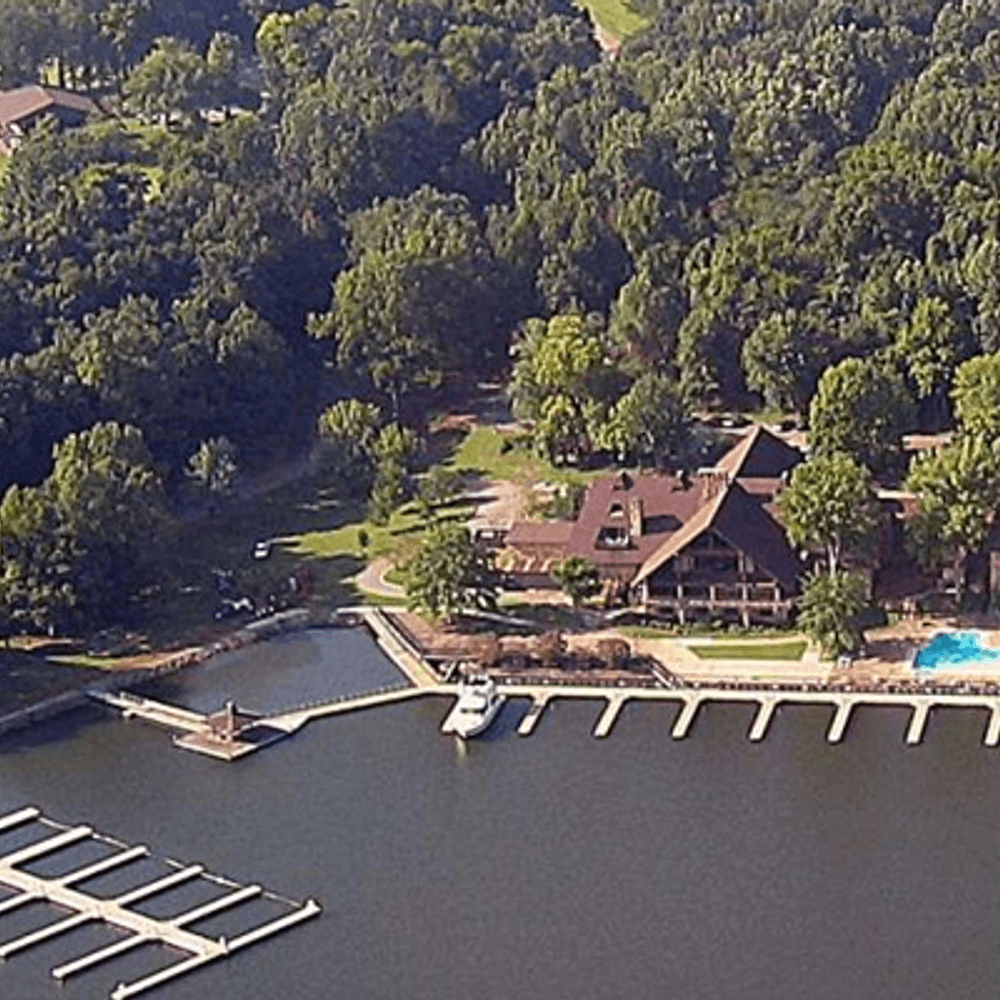 Blue Springs State Park
One of the most unique parks in the state, Blue Springs State Park in Clio, is home to natural springs which remain a cool 68 degrees, even during the hottest months of the year.
The springs look like manmade pools with a concrete edge. However, they are all-natural with a sandy bottom. They are also populated with fish.
"There's isn't much in Clio," Weisenfeld said. "There's us and a barbeque place."
Hagler's BBQ is across the street from the park and is open from 9 a.m. to 8 p.m.
Blue Springs State Park includes 47 campsites, each with its own picnic table and grill.
"It is the place to go in the summer," Weisenfeld said.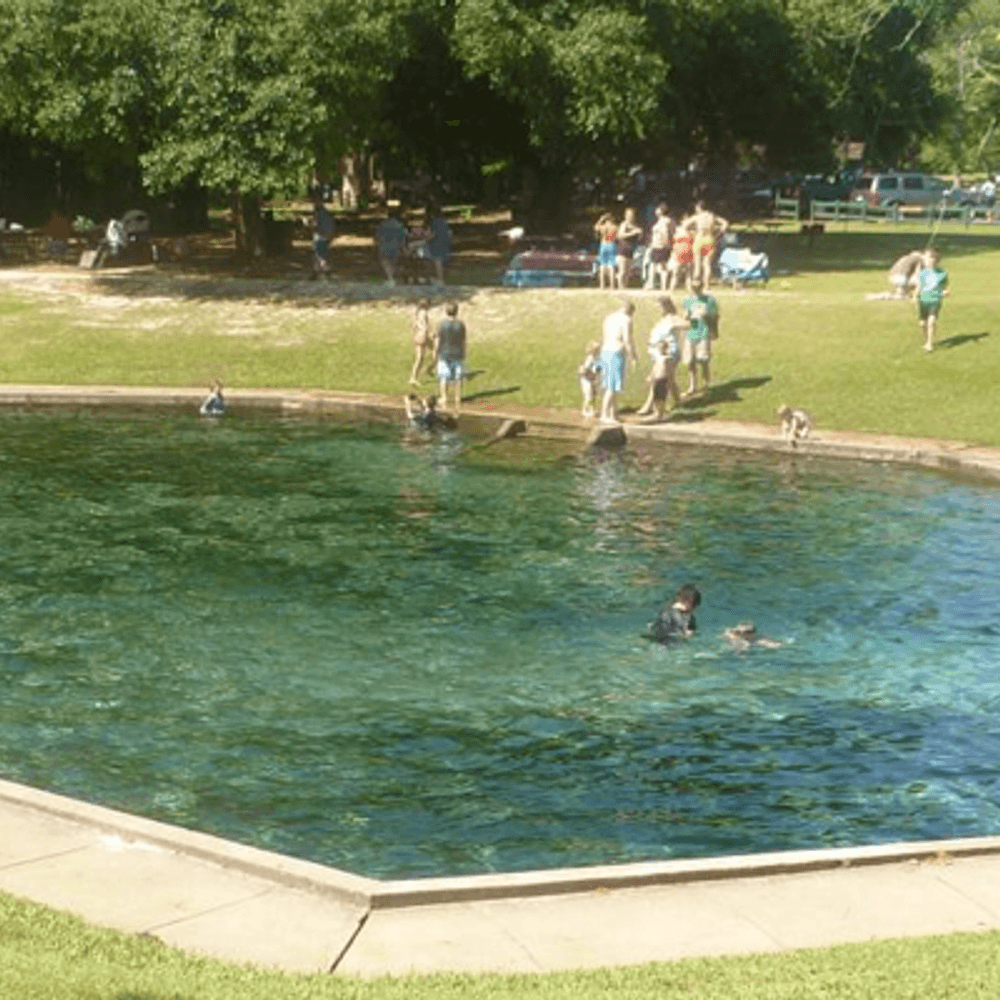 Staying safe in the heat
"Heat and safety are always a concern when guests come to a state park," Weisenfeld said.
Weisenfeld said there are park personnel and state park rangers at every park who can assist campers if needed.
Alabama State Parks also send out weather advisories through email if the weather is too hot or dangerous, and camp stores sell Gatorade, water, ice and camping equipment in case campers run out.
"We want people to be prepared when they come camping," Weisenfeld said.
Weisenfeld said he advises campers to stay hydrated, avoid alcohol, and stay out of the sun at peak times. If hiking, be sure not to over-exert yourself. Ask for help if needed.
Planning your trip
Campers can reserve campsites online here.
Campsites might require a two-night minimum stay on weekends and a three-night minimum stay on holidays unless noted otherwise. There is a 14-day maximum stay at most campsites.
To reserve a campsite, you will have to pay a non-refundable $4.75 fee as well as either a deposit including the first night's rate as well as taxes and fees or a full payment for the site.
Visit Alapark.com for information on all 21 parks, amenities, and maps.
To connect with the author of this story, or to comment, email will.blakely@1819news.com.
Don't miss out! Subscribe to our newsletter and get our top stories every weekday morning.