The 100th birthday of Hank Williams will be celebrated this month in Montgomery with a three-day concert event and memorial service.
The Hank Williams Centennial Concert is scheduled for September 15, 16 and 17 at Troy University's Davis Theater in Montgomery. Festivities will conclude with a graveside memorial service at his gravesite in the Oakwood Cemetery Annex in Montgomery on the singer's birthday, September 17.
"Even a century after his birth and more than 70 years after his passing, Hank Williams continues to attract new generations of fans who love and appreciate the music he wrote and performed," Hank Williams Museum Director Beth Petty said. "Though he died at just 29 years of age, Hank left a lasting musical legacy that continues to grow, and we feel it is important to celebrate and recognize the 100th birthday of one of Alabama's favorite sons and greatest legends."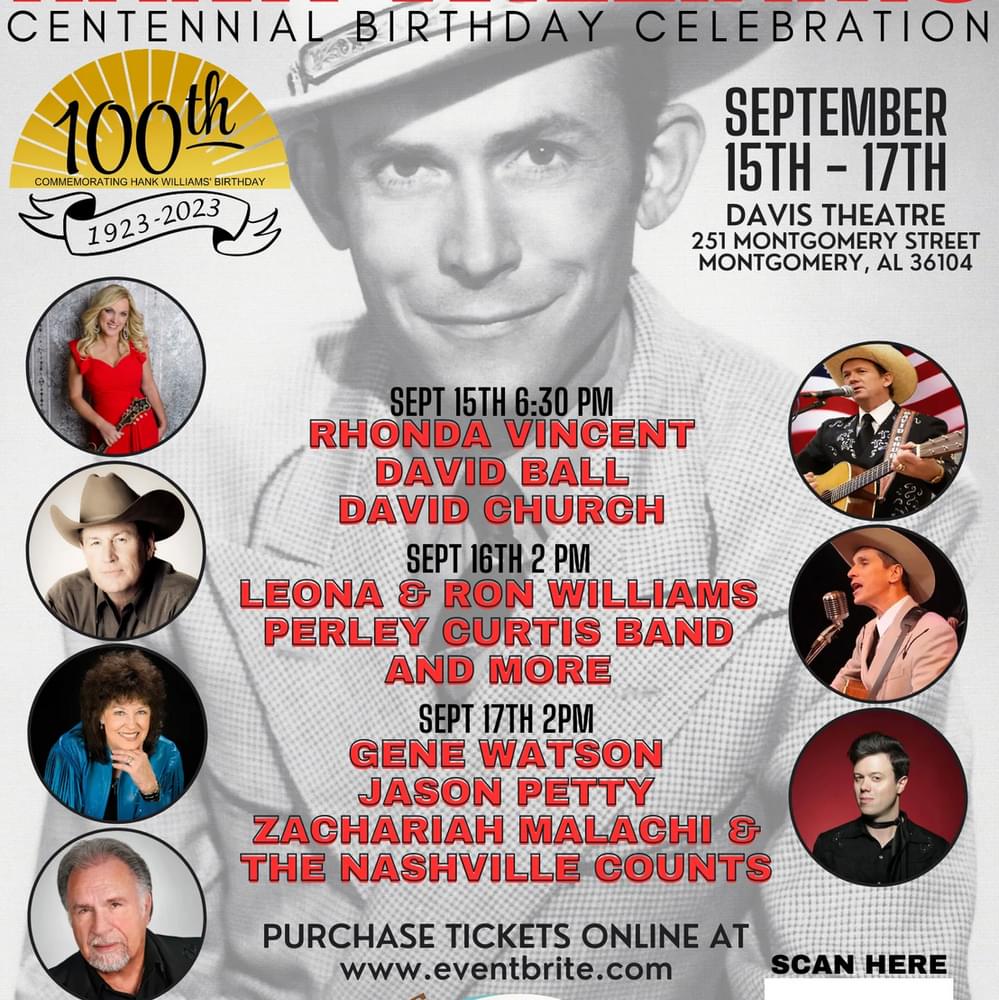 The Friday night concert begins at 6:30 p.m. and will feature Grammy-winning "Queen of Bluegrass" and member of the Grand Ole Opry Rhonda Vincent with her band, The Rage. Country singer David Ball and Nashville's David Church will also perform on Friday night.

The Saturday afternoon concert begins at 2 p.m. and is highlighted by Leona Williams, her son, Ron Williams, and the Perley Curtis Band.

Sunday is headlined by country singer Gene Watson, with Zachariah Malachi & the Nashville Counts and Jason Petty also performing.
To connect with the author of this story or to comment, email craig.monger@1819news.com.
Don't miss out! Subscribe to our newsletter and get our top stories every weekday morning.