New Year's Day 2022 marks the 69th anniversary of the death of country music legend, Hank Williams.
Hiram (Hank) Williams died of a heart attack on Jan. 1, 1953, at the age of 29.
Williams has received multiple awards and honors in the decades following his death, including inductions into the Country Music Hall of Fame, The Native American Music Hall of Fame, and the Alabama Music Hall of Fame. He received second place in CMT's 40 Greatest Men of Country Music in 2003, coming in just behind Johnny Cash.
Williams has a star on the Hollywood Walk of Fame and is the subject of two Hollywood films.
The who's-who of country music universally recognizes Williams as one of the most influential figures in the genre. Many rock and country stars have recorded versions of Williams' songs, including Elvis Presley, Conway Twitty, Jack White, Merle Haggard, Alan Jackson, Sheryl Crow, LeAnn Rimes and many others.
Although his life was cut short by lifelong back pain, habitual drug and alcohol abuse, and early heart issues, Williams has undoubtedly gone down in history as one of the most influential stars in country music.
According to George Koon, who wrote a biography of Williams, titled "Hank Williams, So Lonesome," Williams' early life was not meticulously documented before his death.
"Nobody bothered to chronicle the childhood of a scruffy, dirt-poor kid growing up in rural Alabama," Koon said. "History became interested in him only after that child came to be famous, and even then it did not rush forward, for few guessed that Hank Williams would be dead before his 30th birthday."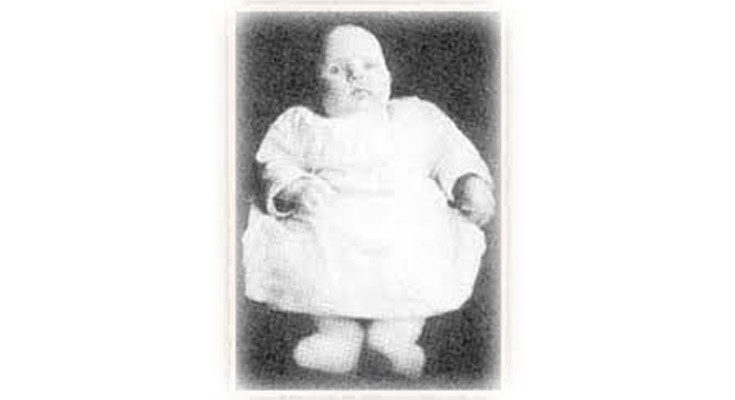 Hank Williams was born in Mt. Olive, Ala., in Butler County, on Sept. 17. 1923. He was one of three children born to Lillie Skipper and Elonzo Williams, and was born with spina bifida occulta, a less severe form of spina bifida that led Williams to suffer from back pain for the remainder of his life.
Elonzo Williams worked as a railroad engineer, which led him to move his family around the state rather frequently. After suffering a debilitating work-related injury, Elonzo was confined to a hospital bed, leaving Hank's mother to provide for the family through The Great Depression. According to Koon, Hank Williams grew up "practically fatherless."
Who gave Hank Williams his first guitar is unknown since almost everyone who knew him wants to lay claim to that honor.
"If everyone who claimed to have given Hank Williams his first guitar had really done so, he might have opened a music store," Koon said.
What is known is that the Williams family moved to Greenville in 1934, where Williams learned music from a black blues musician named Rufus Payne. Payne was a well-known street musician who taught Williams both music and showmanship. Williams would exchange lessons for money or food.
Music was not the only thing Williams learned from his time with Payne. According to Koon, it was with Payne that Williams began his lifelong relationship with alcohol.
"Rufe taught [Williams] plenty of music, and in the bargain, Rufe gave him access to booze, a place to drink it, and a place to sleep it off out of the way of Lillie Williams," Koon said.
Williams always credited Payne as his only teacher, even buying a memorial posted outside Lincoln Cemetery in Montgomery where Payne is buried.
Williams never received any formal music training, but he performed regularly on the street, following the lead of his mentor.
After Williams moved to Montgomery, he found his way on WSFA Radio, where he developed a regular 15-minute segment twice a week. The radio success allowed Williams to start his first band, The Drifting Cowboys.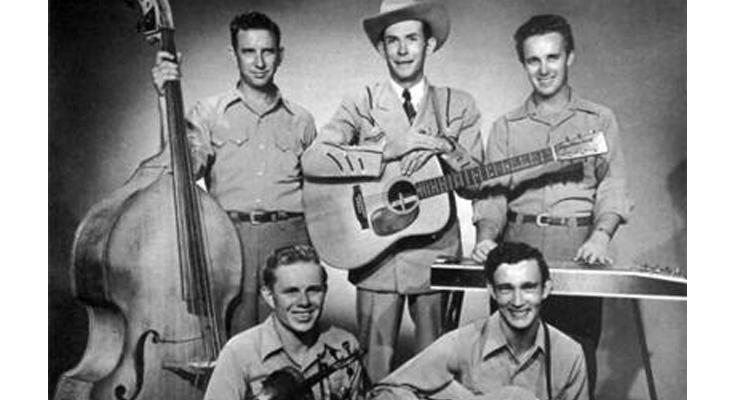 In 1942, Williams moved to Mobile, where he worked at the Alabama Drydock and Shipbuilding Company, often traveling between Mobile and Montgomery for radio and live gigs. Williams developed a reputation for heavy drinking, fighting, and being less than dependable for the three years following. Williams had several bad marks at the shipbuilding company and was eventually let go by WSFA.
Williams released his first songbook in 1945, titled Original Songs of Hank Williams; this was the beginning of his commercial success. In 1946, Williams was signed to MGM Records.
In 1949, he released his version of the song "Lovesick Blues" by Cliff Friend and Irving Mills, which rocketed him to the number one spot on Billboard Music's charts for four consecutive months. The success of Lovesick Blues gave Williams the needed boost to be accepted by The Grand Ole Opry. In the following years, Williams would go on national and international tours with the Grand Ole Opry and release multiple hit songs such as My Bucket's Got a Hole in it, Mind Your Own Business, Cold Cold Heart, and several more.
In 1951, Williams' alcoholism merged with abuse of morphine and other medications after a fall reignited his back pain. He admitted himself to a sanitarium for treatment for his alcoholism that same year and underwent a spinal fusion.
Despite his attempted treatment, Williams' continued drug and alcohol abuse led to being let go from the Grand Ole Opry in 1952 after missing multiple shows and showing up drunk. 1952 was also the year in which Williams began to develop heart problems. In the same year, Williams met Horace Marshall, a convicted forger who purchased a phony medical degree under an alias and began prescribing Williams painkillers, amphetamines, and several other medications. According to Koon, Marshall "Almost certainly wrote the prescription for Hank's last narcotics."
On Dec. 31. 1952, Williams was being driven across several states to attend a concert in Canton, Ohio. After stopping in Knoxville, Tenn., Williams was experiencing adverse effects due to the combination of medication and alcohol. At a hotel, Williams was attended to by a doctor who administered vitamin B12 infused with morphine. Williams, who had to be assisted back to his vehicle, left the hotel to continue the journey.
The last that anyone saw Williams alive was around midnight Jan. 1, 1953, when his driver stopped in Bristol, Va., to ask if Williams was hungry, to which he responded, "no." When the pair reached a fuel station in Oak Hill, Va., Williams was dead in the back of his own powder blue 1952 Cadillac.
After his death, Williams was transported to Montgomery, where his casket lay outside his mother's boarding house for visitors to visit. Almost 3,000 people attended his funeral. To this day, Williams' funeral is one of the largest events ever held at the state capitol.
Williams was buried on Jan. 4, at the Oakwood Cemetery, in Montgomery, where visitors still come to pay respects to the country music legend.
Two years later, on Sept. 21, 1954, the state had the first celebration of the newly inaugurated Hank Williams Day at Crampton Bowl in Montgomery.
The Hank Williams Museum in Montgomery hosts a birthday celebration every year in honor of Williams. Dozens of people from across the nation come to perform in his name.
Williams' life was tragically cut short by a series of unpleasant circumstances combined with even more unfortunate decisions. However, the few years of his life, and the decades thereafter, have given Williams dozens of hit songs, as well as a place amongst the godfathers of country music. His legacy has impacted decades of artists in all genres that will live for decades and centuries more.