The National Weather Service (NWS) has issued several warnings, watches and advisories across the state of Alabama ahead of an arctic blast expected to bring along a hard freeze and strong winds Thursday evening.
Much of the state is under a wind chill advisory, and a hard freeze warning has been issued for Alabama counties.
Dramatic changes in temperature will begin in the northwest part of the state around 7 p.m. Some of those temperature drops could be steep and swift, with a 30-degree difference in just a couple of hours.
Some of north Alabama could see flurries at the beginning of the system as it moves in with light rain. That rain will likely turn into a wintery mix. Although snow is not expected to be an issue, the moisture could cause slippery road conditions. Drivers should use extra caution on roadways, especially on bridges and overpasses.
Alabamians are advised to protect people, pets, pipes and plants, meaning check on your loved ones, bring in your pets, cover your outdoor pipes and leave a faucet dripping, and cover your plants.
The freezing temperatures will continue for a while, and many places will not make it above freezing until after Christmas.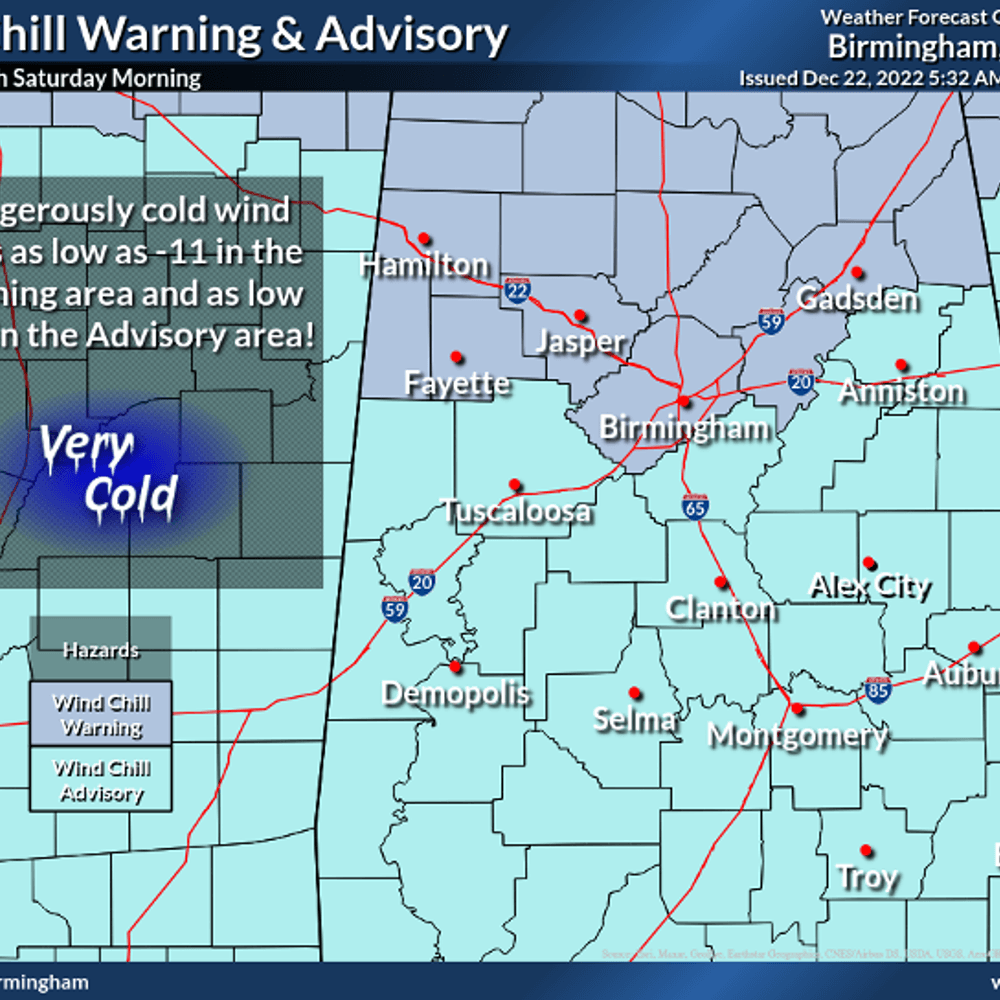 To connect with the author of this story, or to comment, email [email protected].
Don't miss out! Subscribe to our newsletter and get our top stories every weekday morning.