An underground landfill fire continues to burn in Moody, and the smoke churning out of the blaze is causing health issues for people in surrounding communities. Now, one lawmaker is ready to take a stand against one of the largest agencies in the state.
The smoke from the fire has been blanketing parts of western St. Clair County and eastern Jefferson County. Billows of smoke have been continuously crawling over the treetops and homes downwind of the fire. Although the fire was first reported in late November, it is unclear when or how it started.
Two of the largest subdivisions in the city of Trussville, Carrington Lakes and Stockton, are some of the most impacted areas. Trussville Mayor Buddy Choat said he has heard from people in his city that are dealing with coughing and sinus issues.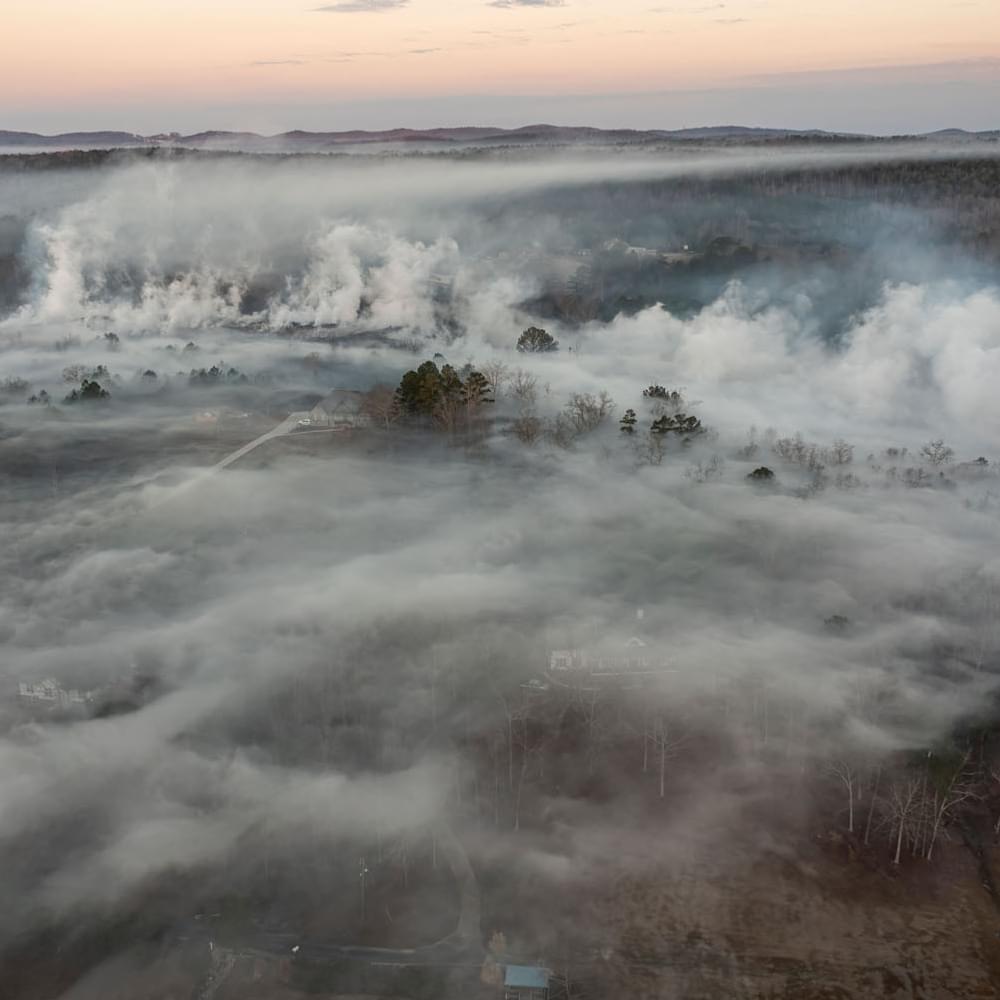 "It's pretty prevalent, particularly in the Carrington Lakes area, but I'm sure there are other areas as well," Choat said.
Debbie Pitts Palmer lives in Trussville and said she couldn't escape the smell.
"If you go to a door, front door, back door, it doesn't matter where you are. It stinks, and you can smell it," said Palmer. "It's just a horrible smell. It's terrible. The stench is horrible. There's something in it. It's not just your regular fire."
Although the "environmental" landfill was only permitted for natural debris such as leaves, limbs and trees, Palmer and others believe there is more underground than natural debris. On Friday, an online petition had over 380 signatures calling on the Alabama Department of Environmental Management (ADEM) to act.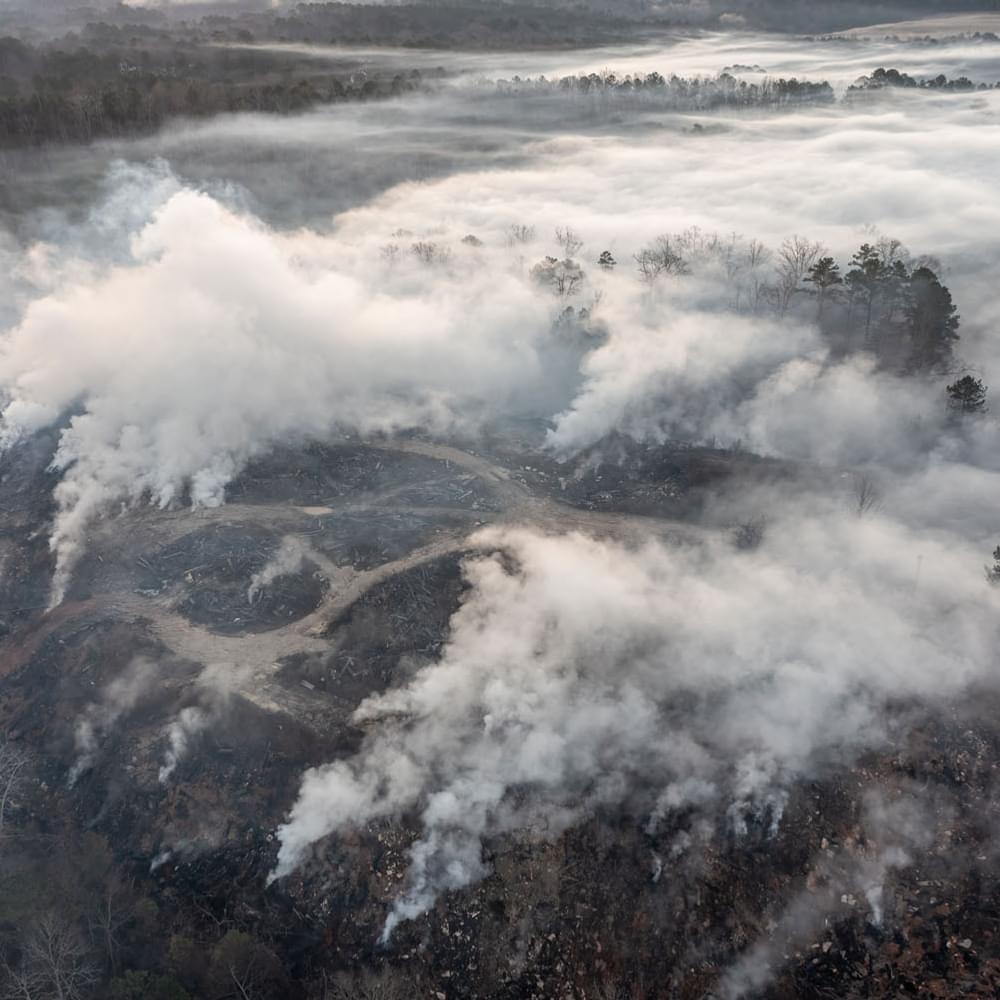 "ADEM has failed Alabamians for years," the petition reads in part. "ADEM has displayed consistent inaction to properly enforce laws that are in place to protect Alabamians when permits are violated, and our waterways or air are polluted."
The petition calls on Gov. Kay Ivey to bring new leadership to ADEM.
Sen. Shay Shelnutt (R-Trussville) agrees that the ADEM has not acted quickly and efficiently to the fire. He is having a bill drafted to make changes to operations within the ADEM.
"I am looking at maybe cutting their budget," Shelnutt explained. "Maybe moving some money around to somewhere else that would have maybe acted and done more for the situation than ADEM."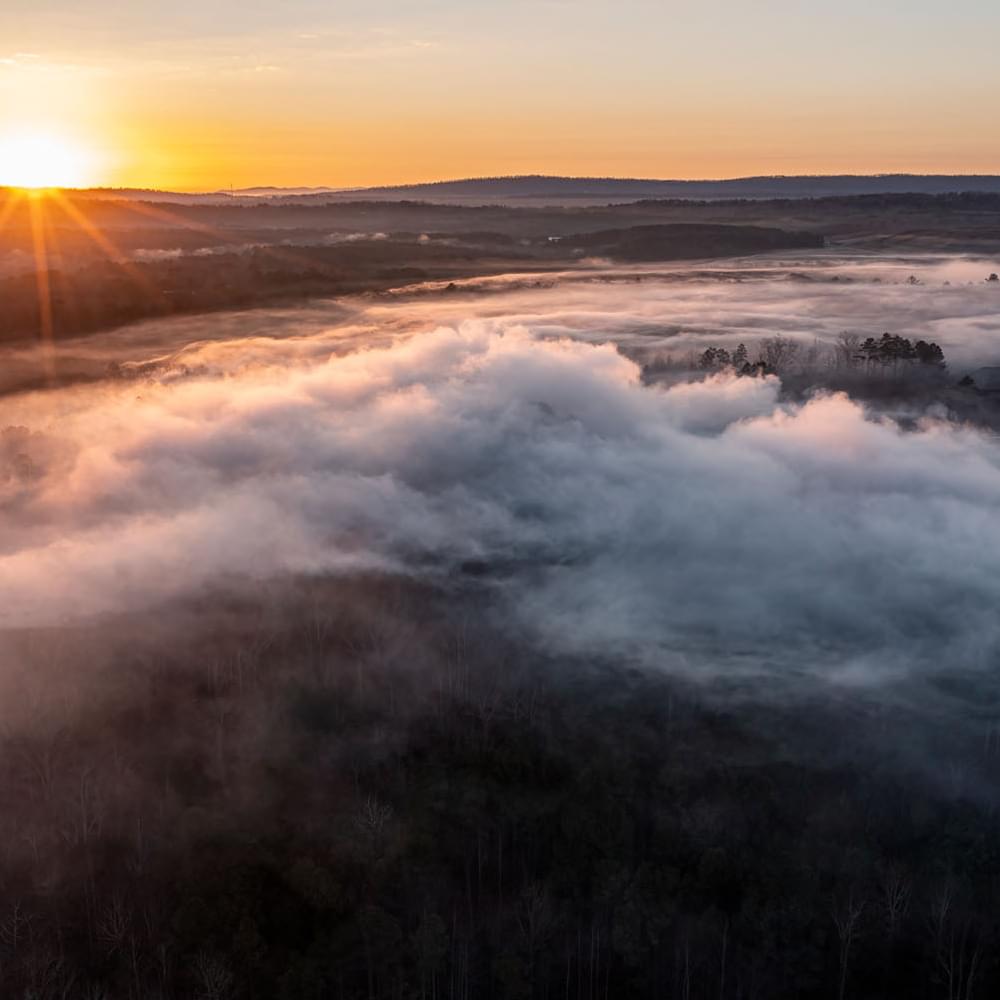 Shelnutt said he is worried about what the ADEM allowed to be placed in the landfill and its failure to respond to the emergency initially. He hopes to have the draft of the bill completed soon.
Ivey responded to some citizens who wrote to her office about the fire and their concerns. The letter from Ivey read:
Thank you for your recent email to my office and I appreciate the thoughts and ideas expressed in your correspondence.
These are important issues and I value your opinion regarding the fire near Moody. It is truly an honor to serve as Governor of this great State and I thank you for your support as we strive to move Alabama forward.
Again, thank you for sharing your concerns with me. If I can be of assistance to you in the future, please feel free to contact my office.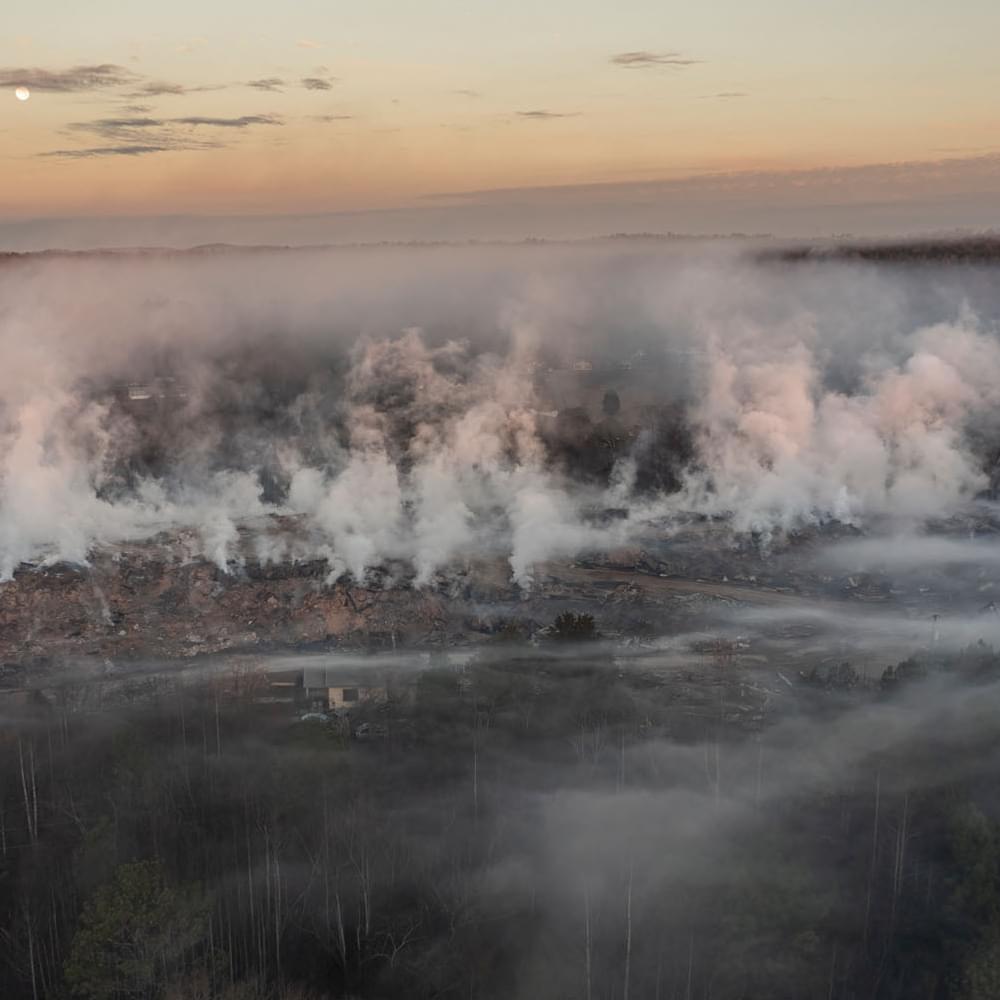 Palmer said as a resident who feels her health and quality of life are at stake, the governor's response to a citizen wasn't what she expected.
"The governor just pushed us off like it was nothing," Palmer said. "It was terrible. We need answers. We need to know how long this is going to be going on and what it is."
The St. Clair County Commission is taking bids for work that needs to be done at the site. The winning bid will have to be sent to the ADEM along with a letter to the governor requesting funds. Choat said he and other officials in the area would sign the letter to Ivey.
Moody Landfill Fire.mp4 from Trussville Tribune on Vimeo.
Meanwhile, Palmer is worried about the health of her family and neighbors. She said as a child, she lived in an area where air quality was poor. Years later, her sister died of pulmonary sarcoidosis, and she didn't want that to happen to her loved ones.
"If you inhale this over a long period of time, you don't know what this could bring, and I'm speaking from experience with that one," she said. "Something needs to be done to protect people because this is just horrible."
ADEM has not responded to a media inquiry concerning the accusations made by those who signed the petition. However, the agency said in a previous news release that the landfill is not subject to state regulatory oversight or permits because it is not authorized to accept household garbage or hazardous waste. The agency said it had connected the commission with private companies that have expertise in dealing with underground fires.
Ivey's office has not yet responded to a media inquiry.
To connect with the author of this story, or to comment, email erica.thomas@1819news.com.
Don't miss out! Subscribe to our newsletter and get our top stories every weekday morning.