Many Alabamians spend their July with family and friends by the lake, beach or pool, celebrating American independence and counting down the days to football season.
The summer of 1943 was a much different experience for Alabamian Hugh B. Miller.
Miller, a Tuscaloosa native and University of Alabama Crimson Tide quarterback who led his team to victory in the legendary 1931 Rose Bowl, was a Naval officer in the Pacific Theater during World War II.
The day after Independence Day, a torpedo hit the port side of his ship, the USS Strong, while headed for Kula Gulf to shell Japanese shore installations. After the explosion, Miller ended up in the water.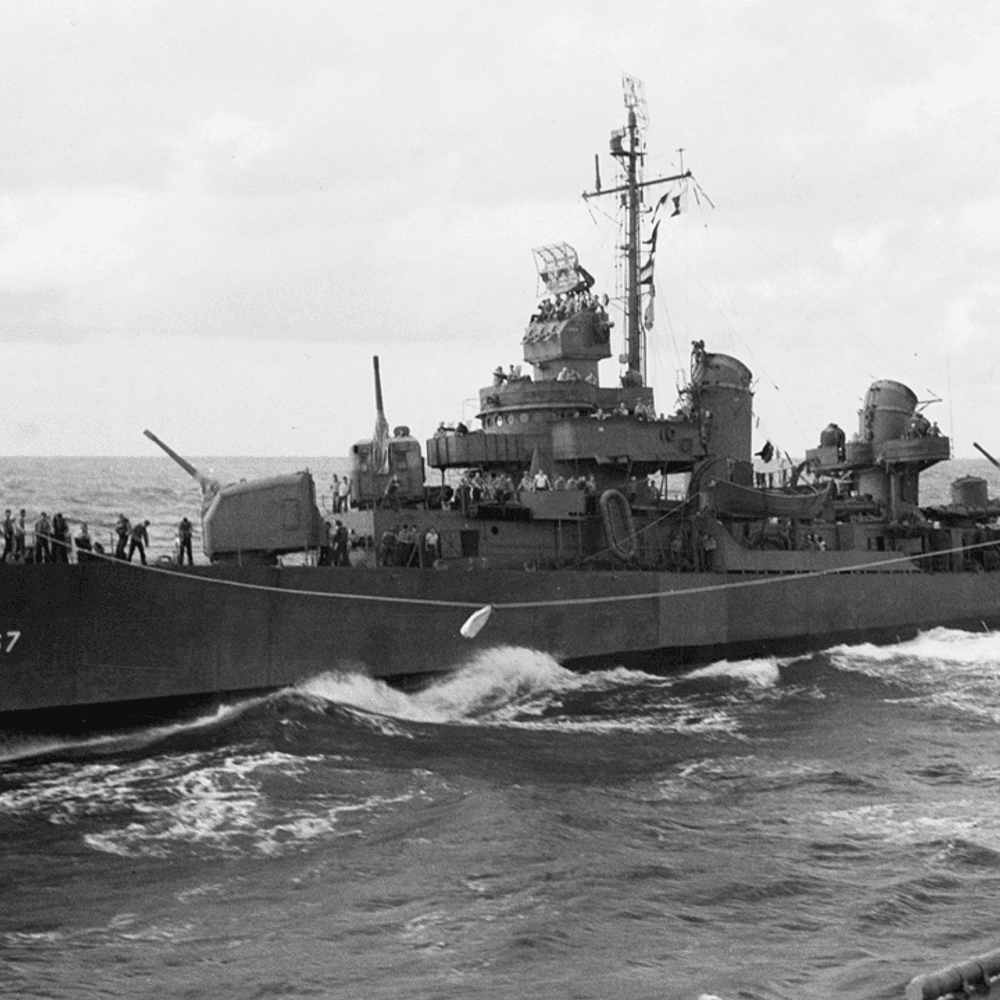 Forty-six of Miller's fellow soldiers perished, whereas others were separated in the chaos. Miller incurred severe wounds when his boat's armed depth charges exploded.
After three days unconscious in the Pacific Ocean, Miller and three others washed up on the Japanese-occupied Arundel Island, one of several in the New Georgia archipelago, at least 900 miles from the coast of Australia.
After hiding from enemy troops, Miller ordered the remaining men to leave him behind due to his injuries. He told them to take his knife and boots. They did but were never heard from again.
Though left for dead, Miller rallied and recovered from his wounds. He took grenades and a bayonet from the beached body of a Japanese soldier, which he used to kill at least six enemy combatants who were encroaching upon his location.
Miller then attacked Japanese machine gun nests using the remaining grenades, bringing his kill total to over 20, all without a firearm.
He survived on the island for 43 days before he caught the attention of a U.S. plane, after which Navy soldiers rescued him on a J2F Duck float plane.
Miller is the recipient of several medals, including the Navy Cross, two Silver Stars, six Bronze Stars, two Purple Hearts and 27 other decorations. Though he was nominated twice for the Medal of Honor, he never received one.
Miller retired as a Navy Captain. He passed away in 1978.
To connect with the author of this story or to comment, email will.blakely@1819news.com or find him on Twitter and Facebook.
Don't miss out! Subscribe to our newsletter and get our top stories every weekday morning.