Independence Day is a time to commemorate the ratification of the Declaration of Independence by the Second Continental Congress in 1776 and the sacrifices of those who fought for American Independence. Over the years, the Fourth of July has developed a strong tradition of summer celebrations from barbecues to apple pie to fireworks.
With the holiday falling on a Monday this year, many will be able to celebrate over a three-day weekend.
There is a seemingly endless list of things to do in Alabama this Independence Day, including live music, festivals, and fireworks.
Live music at the lake
There will be opportunities to celebrate Independence Day on many lakes across the state.
Smith Lake Park Fireworks and Music Festival at Smith Lake Park will run from 9 a.m. to 9 p.m. There will be all-day entertainment, including live music, arts and crafts, food vendors, water slide, putt-putt golf and even a fireworks show over the water. The festival is free to attend.
There will also be fireworks and live music at The Amp at Lake Martin. Country singer, TikTok star and former contestant on The Voice Andrew Jannakos will take the stage at 8 p.m. Fireworks will begin at 9 p.m., and Jannakos will come on stage again afterward. The Bank Walkers will open for Jannakos and start playing at 6:30 p.m. Gates will open an hour early and tickets are $10.
A local band, Soul Survivor, will play at Lake Guntersville's Jeff Cook stage at Civitan Park at 6:30 p.m. Guests can bring their own seating or sit in the bleachers. The Mountain Valley Arts Council is putting on the event and will be accepting donations. The concert will be free to attend and coincide with the city of Guntersville's fireworks which begin at 9 p.m.
The Alabama Department of Public Health (ADPH) advises Alabamians to be safety-minded while on the lake. Parents should educate children about water safety and keep a close eye on them while they're in the water.
The ADPH also recommends remaining out of the water if sick with diarrhea and not using the bathroom in the lake or drinking the lake water.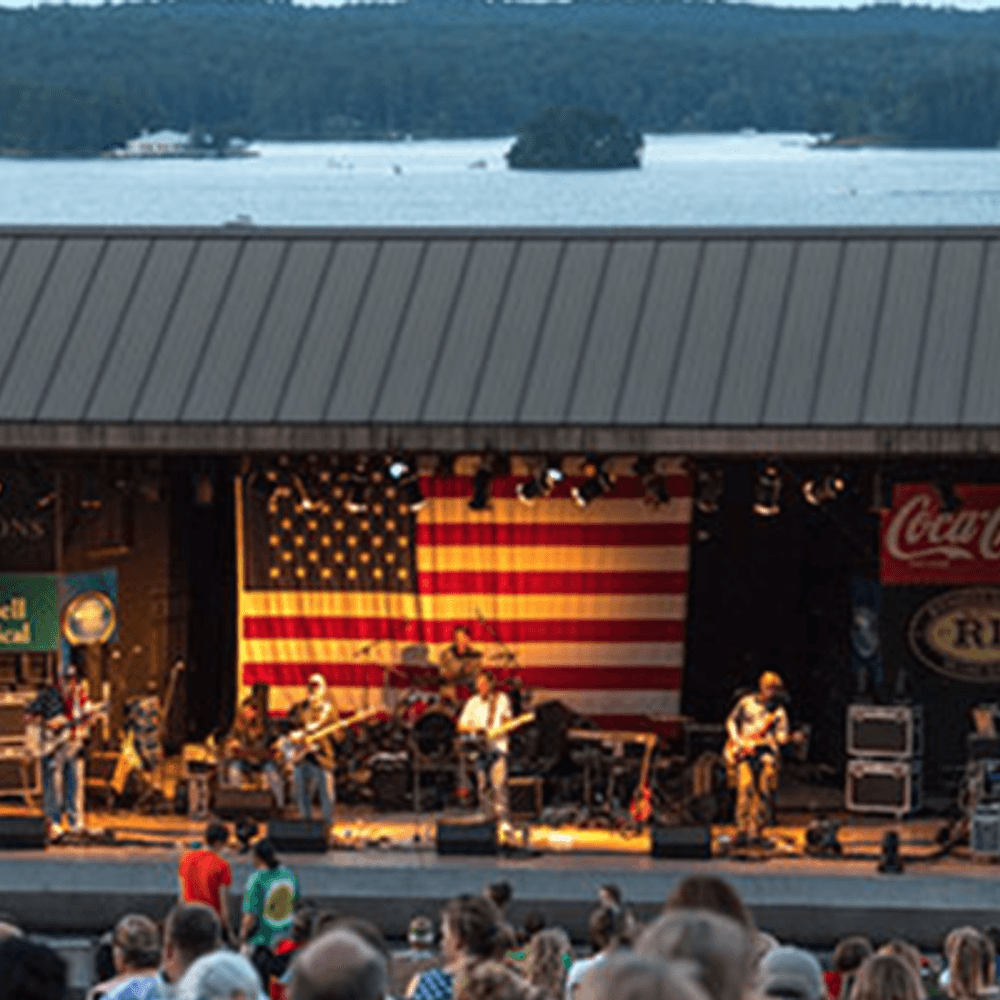 Southern League Baseball
What better way to spend Independence Day than to enjoy America's pastime?
All three of Alabama's Southern League baseball teams will be hosting night games. The Southern League is an eight-team Minor League Baseball (MILB) league that was started in 1964.
The most successful franchise in Southern League history, the Birmingham Barons, will face the Tennessee Smokies at Regions Field at 6:30 p.m. Tickets are currently ranging from $10 to $20.
The Montgomery Biscuits will face the Biloxi Shuckers at the Montgomery River Walk Stadium at 6:05 p.m. These tickets are currently ranging from $9 to $15.
Finally, the Rocket City Trash Pandas will play the Chattanooga Lookouts at Toyota Field at 6:35 p.m., with tickets currently ranging from $8 to $55.
Attendees can find the team closest to them and get tickets on the MILB website here.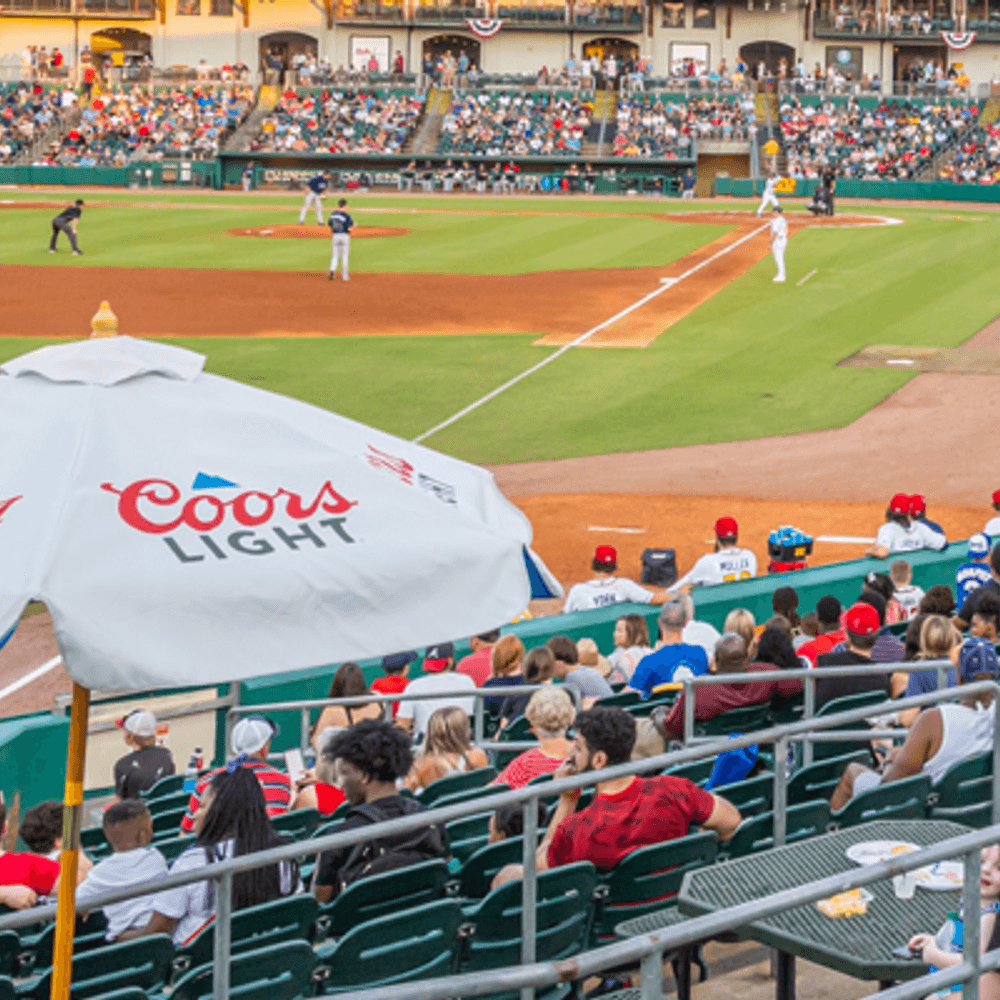 Fireworks
Many cities across the state will be putting on fireworks shows which are free to attend.
The city of Birmingham will be hosting its signature fireworks presentation, "Thunder on the Mountain," at 9 p.m. Over 2,500 shells and effects will shoot off above the Vulcan. This will be the largest event at the Vulcan to date, and popular artists such as James Brown, Imagine Dragons and Neil Diamond will be performing. There will also be a special tribute to the upcoming World Games 2022.
Start your July off with a BANG💥 at Thunder on the Mountain. At 9:00p on July 4th, Vulcan will light up the sky! Take photos for the #iHeartVulcan contest! 🎆🎇 Visit https://t.co/8eO0Jzwgbv to learn more! Be there, or be square. It's not rocket science! #julyfourth #TOM22 pic.twitter.com/RQ5NK9CyF0

— Vulcan Park & Museum (@VisitVulcan) June 24, 2022
Aside from formal events, individuals might want to purchase fireworks and shoot them off at private gatherings.
Make sure you know the laws that pertain to you before you purchase or use fireworks on the Fourth of July. Alabama law permits the sale, purchase and use of consumer fireworks, formerly known as "Class C" fireworks. However, fireworks are completely illegal in some areas, such as Montgomery.
According to the ADPH, thousands of people visit the emergency room every year due to burns and injuries caused by improperly using fireworks. Some 66% of fireworks-related injuries in 2020 happened in July.
The ADPH recommends reading and following all warnings and instructions on fireworks labels, keeping fireworks away from children, never using fireworks while under the influence, never aiming or throwing fireworks at another person and keeping a bucket of water or garden hose close by in case of a fire.
Festivals and other events
The Sand Mountain Potato Festival in Henagar has been going on since 1983. It begins with an American-themed parade that ends in City Park, where the opening ceremony will be held. It starts at 10 a.m. and lasts until 4 p.m. There will be activities such as a cornhole tournament, volleyball tournament, antique car show, antique tractor show and children's games. There will also be both craft and food vendors.
The annual Shark Run 5K Run and Competitive Walk will begin at the Wharf Convention Center in Orange Beach. The Shark Run is a Fourth of July tradition and ends with a party on the Gulf Coast. A schedule for the event has not yet been released.
The Fourth of July celebration in downtown Mobile will take place at Copper Riverside Park and Mardi Gras Park from 4 to 9:30 p.m., with fireworks beginning at 9 p.m. Leroy Thomas & The Zydeco Roadrunners will perform live from 4 to 6 p.m. New Orleans Karma will play from 6 to 9 p.m.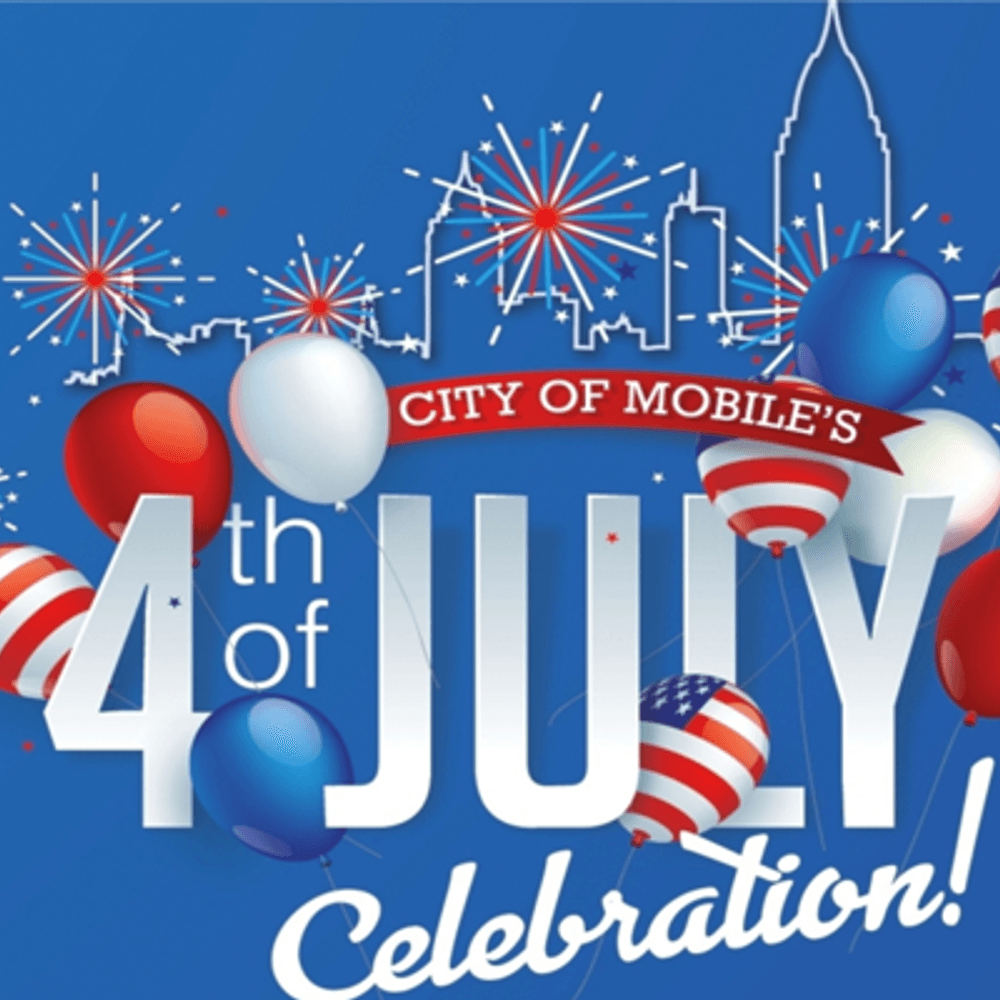 No matter what you decide to do this Independence Day, be sure to stay safe.
Remember that driving a car or boat while under the influence of alcohol or drugs can have serious consequences. The ADPH recommends planning ahead if you're going to be drinking. Designate a sober driver, use public transportation or a ride service or stay where you are.
If you plan to participate in a cookout or barbeque, make sure food safety is a priority. According to the ADPH, you should clean your hands, utensils and surfaces and soften and separate raw foods from other items. You should also make sure food is cooked at the right temperature.
July is Alabama's hottest month. Protect yourself and your family against heat stroke, heat exhaustion and heat cramps by seeking shade when necessary and remaining hydrated. The ADPH recommends using sunscreen or clothing to protect the skin.
To connect with the author of this story, or to comment, email [email protected].
Don't miss out! Subscribe to our newsletter and get our top stories every weekday morning.