The Alabama state director for the Human Rights Campaign responded to the signing of House Bill 261, designed to protect college athletes.
Carmarion D. Anderson-Harvey said the new law, which will require athletes at all public two-year and four-year institutions of higher education to only compete in teams or sports designated for their biological gender, is another sign that Alabama is not the place for gays and transgender people.
"By signing HB 261 into law, Governor Ivey is actively taking part in the systematic attack against LGBTQ+ people," said Anderson-Harvey. "In just two years, she and extremist lawmakers in Alabama have passed four anti-LGBTQ+ bills.
"From dictating what bathrooms we can use to blatantly ignoring the actual problems in women's sports, these politicians are making Alabama an increasingly hostile place for transgender people and the LGBTQ+ community as a whole. HRC will continue to fight state legislatures across the country that apparently think our rights are optional."
The Human Rights Campaign is an LGBTQ advocacy and lobbying group that fights anti-transgender legislation. The organization tweeted about the signing of the bill Tuesday evening, saying it is "the second sports ban and fourth overall anti-LGBTQ+ bill signed into law in Alabama over the last two years. LGBTQ+ Alabamians deserve better."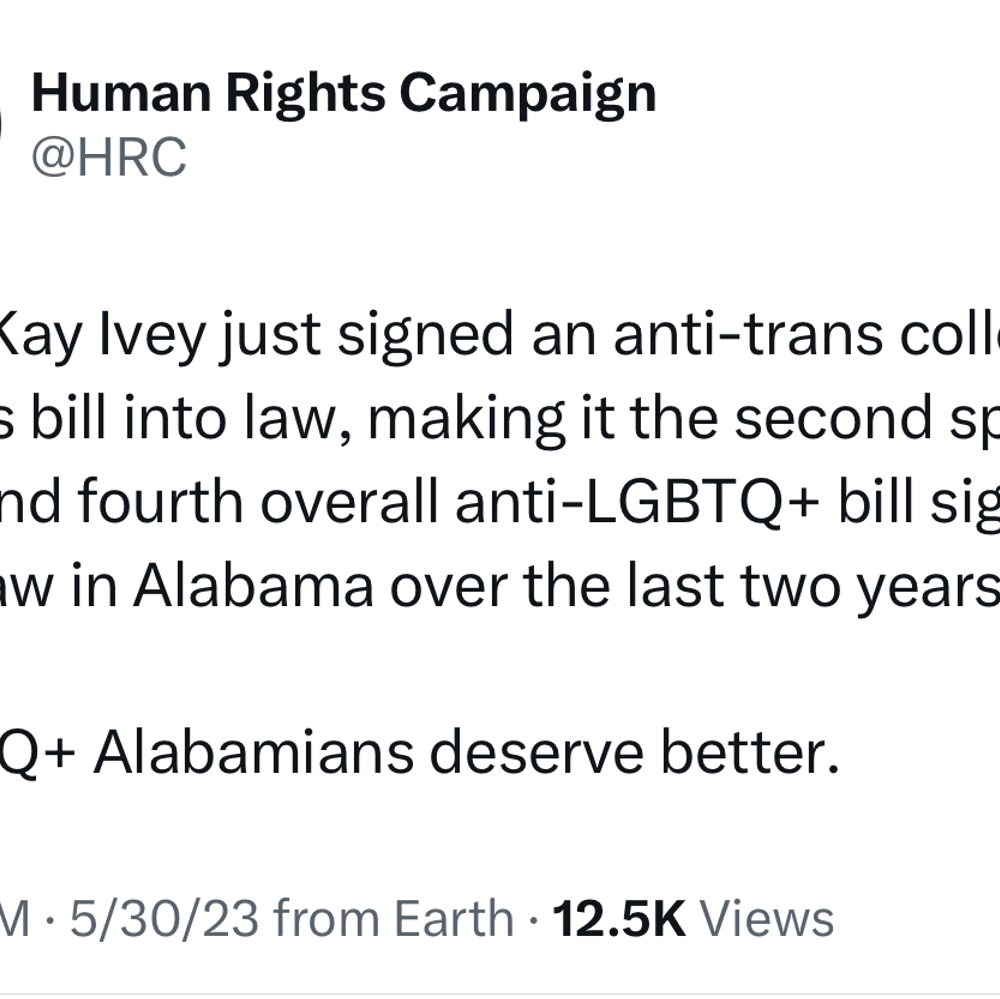 The bill will become law on August 1.
To connect with the author of this story or to comment, email erica.thomas@1819news.com.
Don't miss out! Subscribe to our newsletter and get our top stories every weekday morning.