It was an emotional reunion Wednesday night when legendary Apollo moonwalker Charles Duke returned to Huntsville's US Space and Rocket Center for a tribute dinner. Duke also reunited with the spacecraft that he and Apollo 16 crewmates John Young and Auburn University graduate Thomas Mattingly rode to the moon and back 50 years ago this week.
Duke, who gave an inspiring speech to young Space Camp students earlier in the day, kissed his wife as he posed in front of the Apollo 16 Command Module named "Casper" that is on display beneath the mighty Saturn V moon rocket that many of the retired Huntsville engineers in the crowd helped design, develop and test.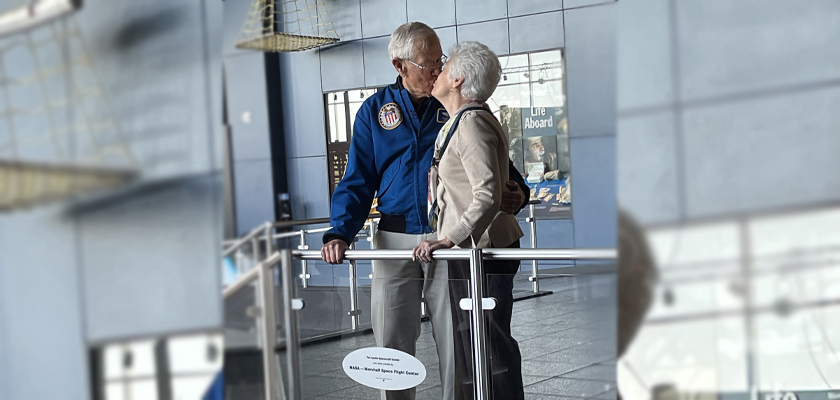 Duke said he still has vivid memories from the journey, which was the next-to-last U.S. mission to land on the moon.
"The moon was really a beautiful environment," Duke said. "Desolate, but yet it had beauty about it. The different contrasts, the mountains that we saw. The blackness of space on the surface of the moon and shades of gray. It just was very captivating."
His face lit up during an interview recalling his initial thoughts upon stepping off the lunar lander onto the dusty surface.
"I mean, 'I'm on the moon!' I can't believe it. Even today it's an exciting thought," the North Carolina native said.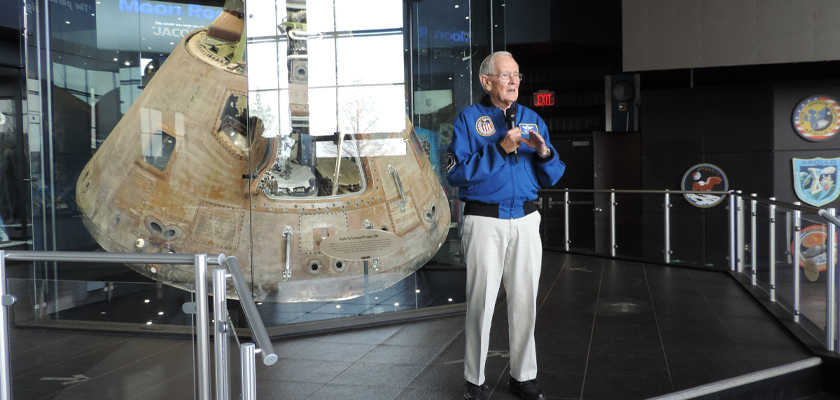 Duke, a 1957 Naval Academy graduate from South Carolina, vividly recalled his space adventures in front of hundreds of attendees at the $200 per plate dinner for charity that closed out a busy day for Duke. Duke worked closely with the late Dr. Wernher von Braun and the Alabama engineering team during his NASA years before he became the youngest person ever to fly to the moon and walk there 201 days following his 36th birthday on April 21, 1972. Nobody has walked on the moon since Duke set that record, and the space hero drew laughter when he said, "I'm 86 now and I'm still the youngest guy to have walked on the moon!"
Duke's distinctive and endearing South Carolina accent has been badly mangled by actors in movies and television shows over the years, but the audience Wednesday night was glad to hear the genuine Duke twang live and in person for the first time in many years.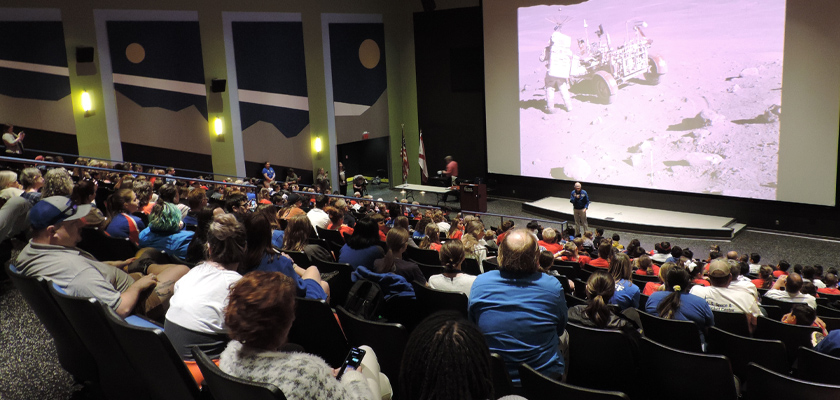 Duke became a devout Christian after his return from the moon, and he now says that he has a mindset that he is, in his words, "an ambassador for Christ." As he and his wife Dottie travel around the world to speak at events, they look for opportunities to share their faith story.
Duke remembered how dangerous the fatiguing 16- and 18-hour workdays of early spaceflight were by noting, "When we got to NASA, there were about 50 astronauts that had been selected, but we faced eight fatalities in a couple of years with the fire at Kennedy with Apollo 1, four airplane accidents and one automobile accident."
Duke also recalled an encounter with a man who once asked him, "Why are we spending all that money on the moon?"
Duke replied, "Buddy, we haven't spent a single penny on the moon. First, we never spent more than pennies on a tax dollar and all of that was spent right here on the ground to pay some of the smartest people in the country to develop things that we still use today."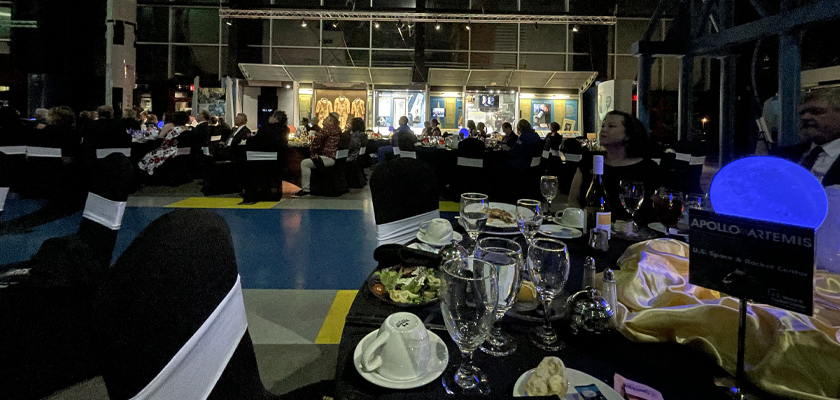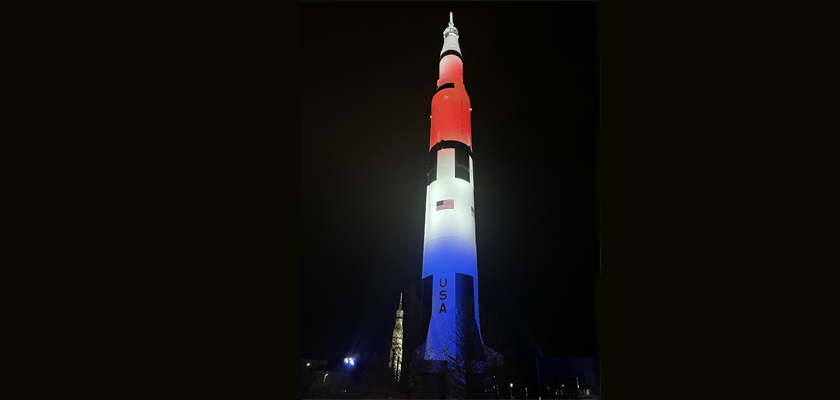 Previous
Next
Duke also addressed conspiracy huckster claims that Apollo never went to the moon by pointing out, "If we faked it, why did we fake it nine times? We went to the moon nine times, and we landed six. So, if you're going to fake something, do it once and shut up."
To connect with the author of this story, or to comment, email [email protected].
Don't miss out! Subscribe to our newsletter and get our top stories every weekday morning.