In 2007, country artist Tim McGraw took the stage at the Academy of Country Music (ACM) awards and solemnly sang, for the first time, "If You're Reading This."
The crowd was moved as McGraw sang the song that takes on the perspective of a soldier overseas, fighting for freedom, knowing he could give his life for his country. In the song, the young man tells his parents, "If you're reading this, I'm already home," meaning, he was killed in the war and he won't be coming back to his earthly home. Tears from the biggest celebrities in Nashville fell as the story was told in song.
Although the fictional depiction was moving, the real-life version of this American war story had already played out some two years earlier when one Alabama soldier made the ultimate sacrifice.
Army Spc. Brian Alexander "Alex" Vaughn, of Pell City, was only 23 years old when he was killed in action by small-arms fire in Ramadi, Iraq. The combat medic was taking part in Operation Iraqi Freedom with the 1st Battalion, 9th Infantry Regiment, 2nd Brigade Combat Team, 2nd Infantry Division.
The job was one made for a young man that always wanted to help other people.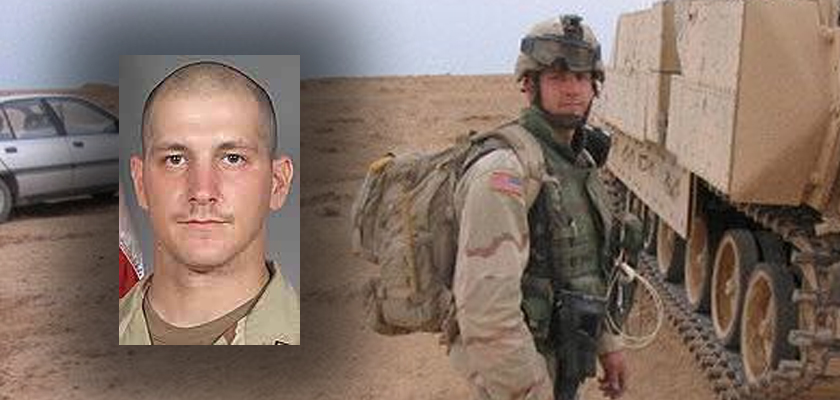 After hearing about her son's death by non-military sources, Terry Savage said she eventually received the proper notification. As those Army soldiers approached her door, she knew what was coming but still was not prepared to hear those words.
"It was bad, but then when they came in and they actually formally told us, you know, 'We regret to inform you and on behalf of a grateful nation, we thank you for your son's service," said Savage. "I was just falling and it was just almost like a nightmare where you're screaming and you keep screaming so it'll wake you up. It was like that and I couldn't get out of it. It was a nightmare."
It wasn't long before Savage received a journal that Vaughn had left with a friend to give to his family if he was killed in Iraq. Savage said it was almost like Vaughn knew he was going to die. Especially since one of the letters was written the night before his death. He told his family about the mission he was about to embark on. He didn't have a good feeling about it and wanted them to know he loved them.
"If you are reading this, then things did not go well," Vaughn wrote. "And you have to know that I am sorry."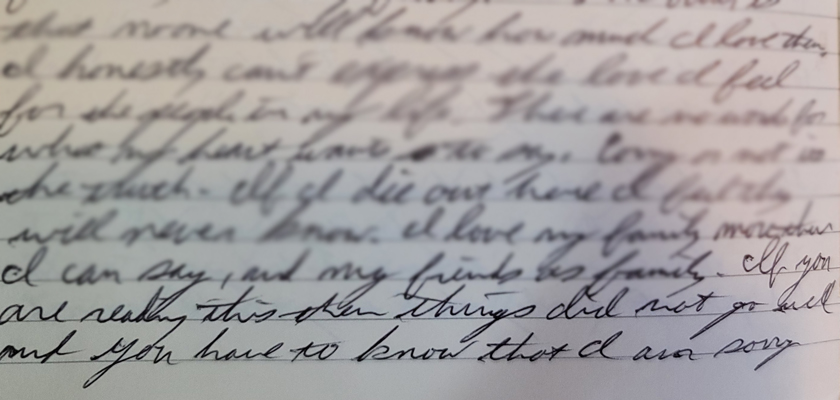 Vaughn only had four weeks of his tour left when he was killed and Savage said she just kept looking at some of his stuff he had already sent back home.
"It just can't be true," said Savage. "We were already planning a big cookout and everything."
But that cookout never happened. Instead, the family was forced to plan a funeral. But those heartbreaking words written by Vaughn helped give the family a little bit of peace.
"I have been your son, your brother, your cousin, your nephew, your grandson, your friend, your Best Friend, your comedian, your nuisance and lastly, your soldier," Vaughn wrote. "I do not regret anything I've done, even the mistakes make you who you are. Just know that if I die, that I did it trying to bring back as many people to their families as I could. I am sorry if I don't make it home to you. I love you ALL."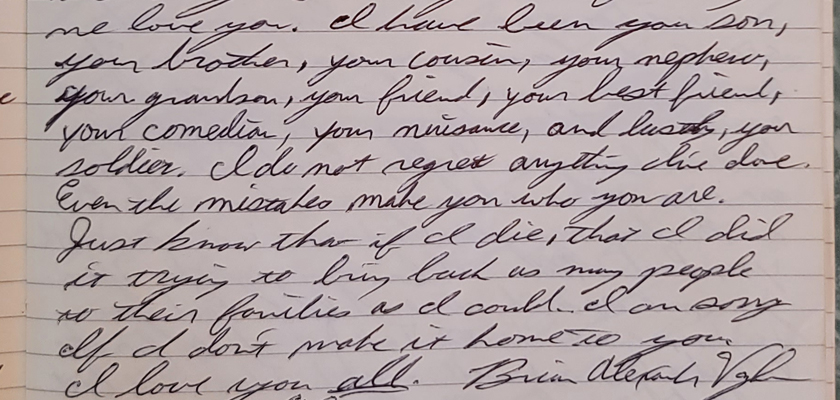 A couple of days before his death, he wrote in a journal about the impending confrontation that would be his last.
"In less than two days, we go on a mission to confront and kill the enemy," Vaughn wrote.
Vaughn gave details about the plan.
"At 900 hours we are going to roll out to Ramadi," the letter stated. "The plan is to drive to every hotspot until we receive fire. Then we jump out of a perfectly good Bradley and run in shooting. I feel I have my work cut out for me. I am going to bed soon, but this is the last chance I may have to write."
Somehow, the strong and brave soldier knew he needed to write down his thoughts. In great detail, he named his family members one by one and wrote what they meant to him.
"I left out a lot of important people but I hope none of you ever have to read or hear these words," Vaughn wrote. "May this be something I look back on and laugh. I love you all the same. Now I have to go be a soldier. It's time for bed or I won't be able to perform. I love you all dearly."
In another entry, Vaughn continued to express his love for those he was fighting for. This time, there was less optimism and he wrote about himself in past-tense.
"I love you all so much that it breaks my heart just to write this," Vaughn wrote. "If any of you like who I was, just know that it was because of all of you that I lived this way. Thank you all for letting me love you."
Vaughn then closed the journal for the night and gave it to a friend that he knew would make sure it got back to his family.
It was not surprising to his mother that Vaughn would have the wherewithal to think of others at such a time. A time when he was facing his own mortality. Savage said that love for others and doing for others was her son's mission in life. Since he was a kid, Vaughn said her firstborn son wanted to help people. She said he always wanted to be a first responder.
"He always wanted to help people," said Savage. "He took a first aid course when he was like in the sixth or seventh grade and he had a little card that said, 'First Responder' so if we saw anybody in a wreck or something, he would be like, 'Oh, pull over! Pull over!"
After 9/11, Vaughn's drive to give back was full throttle. He joined the Army in 2003.
"The Army has that slogan, 'Be all that you can be in the Army,' and with Alex, he really took that and made everything he could out of it," said Savage.
During his time in the service, Vaughn touched others' lives. In fact, Savage said his friends from the Army always told him how much joy he brought to them, even during a time of war and uncertainty.
"Everyone said he enjoyed life," said Savage. "They said, 'Every minute of it, no matter where we were at, no matter how bad it got in Iraq, he was living every moment."
The pain for Savage has not ended. She said although she is living with emotional, mental and physical pain from her loss, she knows God needed her son.
"It's like I had a limb that was torn off and there's a bloody, gaping hole and nobody can see it but it's there," said Savage. "I live with it every day, people just can't see it."
Since her son's death, Savage has had two brain aneurysms and other health issues that she believes were brought on by the loss.
"My body went crazy for the next year and a half after he got killed," Savage said. "It was like everything in my body went into hyperdrive. My whole being was stressed and things just started happening."
Savage has focused her energy on helping others. She took part in the founding of Alabama Gold Star Families and she helps other families dealing with a similar loss.
"We did fundraisers and we built monuments for Gold Star Families and Gold Star Mothers," said Savage. "It was the only way to deal with it. You have to stop looking at yourself and you have to look outward because you're hurting so bad, if you dwell on it, you just go down in this deep, dark hole."
Although it's been over 16 years since Vaughn's death, his family still feels the pain. The light that Vaughn brought into their lives will never dim, thanks to the journal he left behind.
"I honestly can't express for the people in my life," Vaughn wrote. "There are no words for what my heart wants to say. Corny or not, it's the truth. If I die out here, I fear they will never know. I love my family more than I can say, and my friends are family."