It was just after 4 p.m. on Wednesday, June 29, 2022, when shots rang out in Brierfield, a small community in Bibb County. It wasn't long before a Blue Alert was issued, and residents in the area were told to lock their doors and stay inside. Two deputies had been shot, and an "armed and dangerous suspect" was on the loose.
A massive police presence was seen in the community and surrounding areas while a search was underway for the shooter.
A day later, one of the deputies took his last breath. Brad Johnson had been shot in the head, and his family had to decide to take him off life support and donate his organs.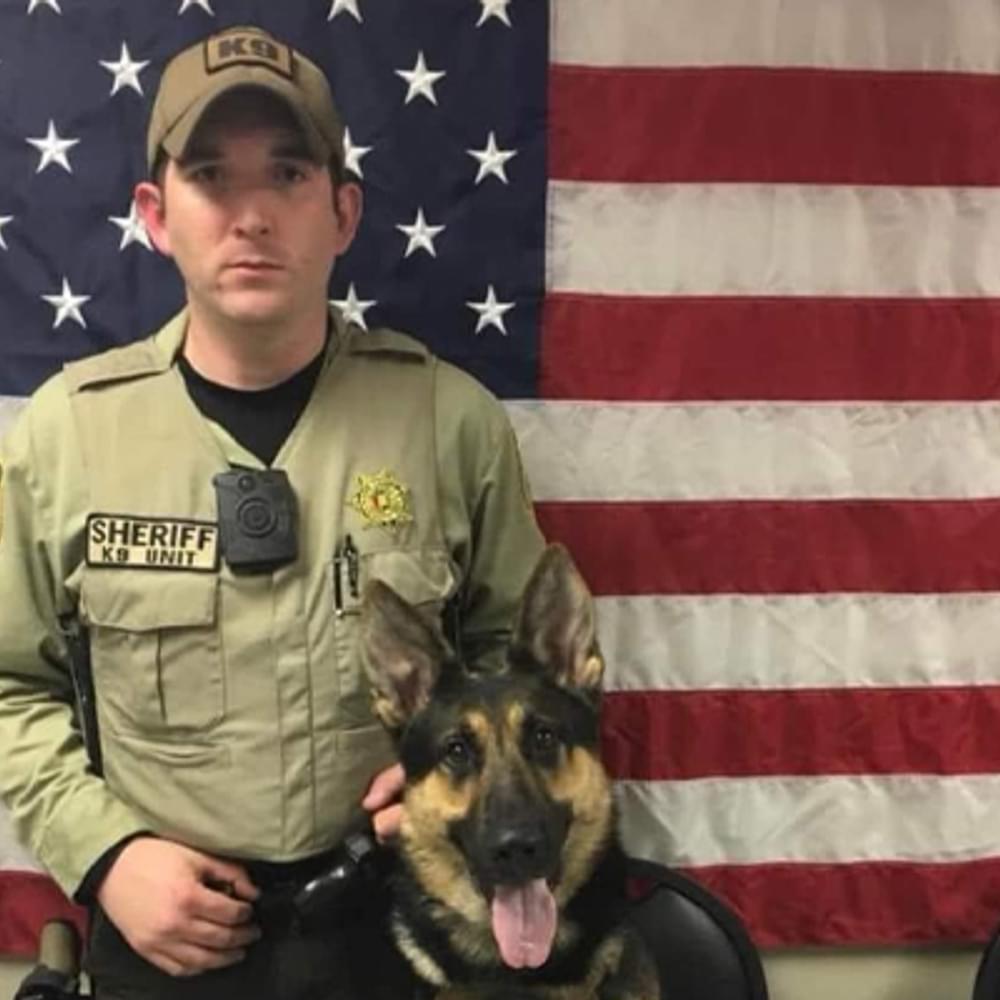 After a life of giving back and protecting others, Johnson had been killed at the hands of a man law enforcement said should have never been out on the streets.
The other deputy, Chris Poole, was injured but survived. After hearing the news of the shooting, Calhoun County Sheriff Matthew Wade said he knew the state had failed the deputies. When he found out who was arrested the day after the shooting, he knew the suspect, Austin Patrick Hall, had just been released from the Calhoun County Jail two months prior.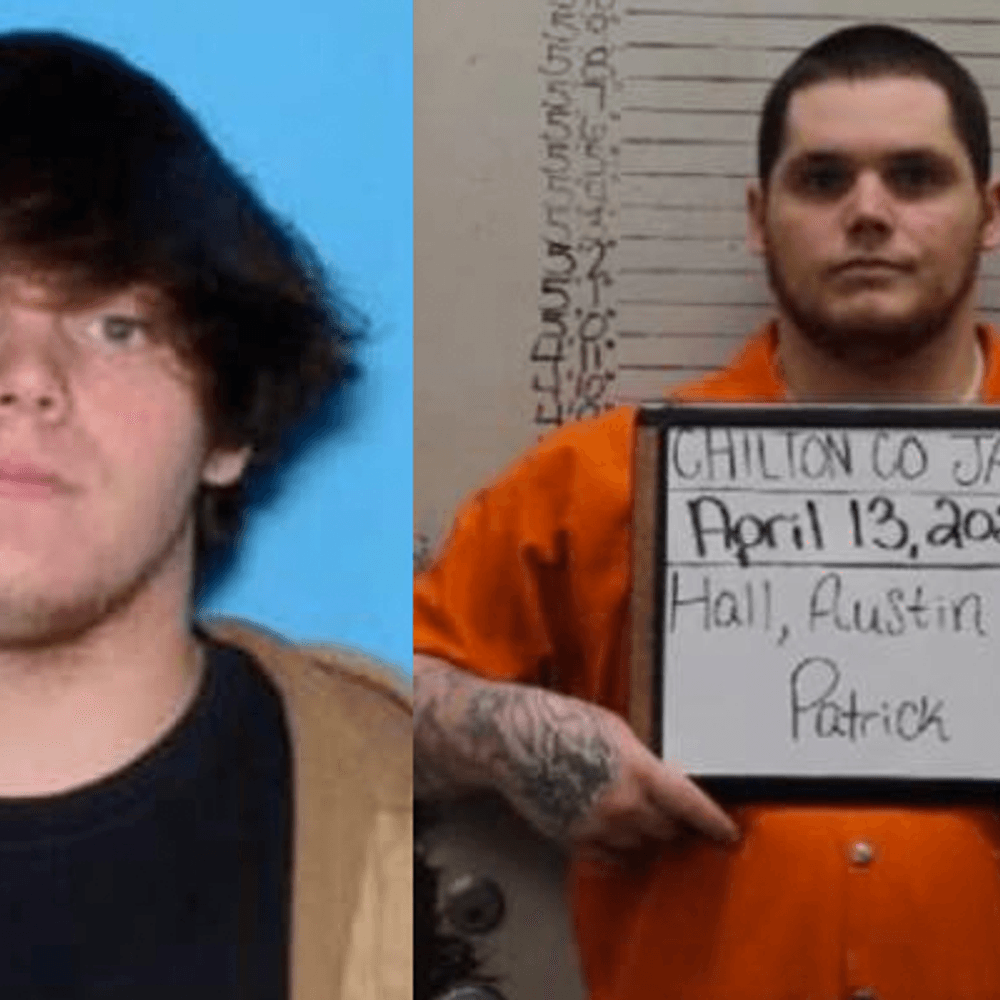 After escaping from prison the year before, Hall had been captured in Calhoun County. Deputies said they found drugs and guns on him, and he was taken to jail. While in jail for eight months, Wade said Hall strangled a corrections officer and had more charges added.
"During that eight months, the Department of Corrections never ever charged that man with escape, and they never took his good time away from him," Wade added. "All they cared about was getting him off their books.
Wade believes decisions to let prisoners out are based on prison overcrowding and avoiding a federal takeover. The Alabama Department of Corrections (ADOC) has been in hot water with the federal government because of overcrowding and dilapidated buildings within prisons.
"When he came to an end of his prison system, he was in the Calhoun County Jail," Wade explained. "The day he ended his sentence, he bonded out of our jail. Chilton County had warrants on him. Chilton County comes and gets him, he bonds out of Chilton County, and two weeks later, he shoots two Bibb County deputies, killing one of them."
Hall was arrested and charged with capital murder and attempted murder in connection to the shootings of the deputies. That case was bound over to a grand jury earlier this month. But Wade said there would've never been a capital murder case if not for the actions of the ADOC.
"If they had have charged him with escape or took his good time away, that would not have happened," Wade added. "That man would be alive and the other deputy wouldn't have gotten shot. So, I say all that to say, after that happened in Alabama, the Governor on down, legislators across the state, vowed to fix this problem with letting prisoners out early. But yet, here we are at the same time, and they vote to let even 10 times the fold out."
Wade is referring to the mass release of inmates that began this year. The release is due to a 2021 law that was part of a prison improvement package passed by the Legislature during a special session.
Wade was on watch with the recent mass release of some of the prisoners. He checked the list of 12 inmates from his county set to be released and noticed at least one had a retainer on him for more charges in Calhoun County. He said he called the ADOC and confirmed they had the retainer.
The prisoner had been serving time in prison for first-degree robbery. He was awaiting charges in Calhoun County for trafficking ecstasy, two counts of unlawful possession of a controlled substance with intent to distribute, identity theft and third-degree possession of marijuana.
Wade said despite his efforts, the ADOC mistakenly released the prisoner.
"They did put him on an ankle monitor when they let him go, but he was supposed to come to us," Wade said.
The prisoner was only out a few days before being taken back into custody, but when he got to the Calhoun County Jail, Wade said he tested positive for methamphetamine and cocaine.
Wade said the problem isn't specific to Calhoun County. He is hearing from other agencies who are experiencing similar incidents.
"The issue is not about this one case but it's the what the legislature and what the Department of Corrections are doing to communities across the state of Alabama," Wade said. "This is ridiculous. It's all about politics, and it's not about what's right."
Wade said changes need to be made when it comes to fixing prisons, but not at the cost of public safety and not by the state putting the burden on counties.
"They know what they're doing, and when they tell you they don't, they absolutely do," Wade told 1819 News. "They know that, 'Hey, let's let people out. If they make it, that's great. If they don't make it, they'll go back to the county jail, and it still won't be a state problem. It will be a county problem."
State Rep. Chip Brown (R-Mobile) told 1819 News earlier this month that when he was approached about the bill to release prisoners early, he supported it because he was led to believe the releases would be handled differently.
"The way this law is being implemented is not the way it was sold to the legislature and not the way it was sold to the public," said Brown. "It's a bad situation all the way around. We're trying to rectify the prison situation by building new facilities, but I think that they should've done a much better job at scrutinizing people that were released, and we will address that in the upcoming session in March."
State Sen. Chris Elliott (R-Josephine) said he will introduce a bill to postpone early releases until 2030.
In the meantime, Wade said he hopes the best for the state's prisoners and wants them to live productive lives once they have served their time. But he said if a judge has sentenced someone in Alabama, they must complete their sentence to protect the public.
"Brad Johnson got killed because DOC didn't do what they were supposed to do, so it already cost one law enforcement officer his life," Wade said. "It has nothing to do with what's good for the citizens of Alabama, and it's shameful. It really is shameful."
The ADOC has not responded to a media inquiry regarding Wade's concerns, but in a press release, it said all inmates that have been released were processed and fitted with an electronic ankle monitor.
To connect with the author of this story, or to comment, email erica.thomas@1819news.com.
Don't miss out! Subscribe to our newsletter and get our top stories every weekday morning.