MOBILE — Governor Kay Ivey addressed the Mobile Chamber of Commerce Tuesday morning to speak on economic development, transportation and education.
Mobile Mayor Sandy Stimpson welcomed the governor, saying because of Rebuild Alabama, the city had seen much-needed projects at the Port of Mobile and on bridges and roadways. He also credited Ivey for bringing funds from GOMESA (Gulf of Mexico Energy Security Act).
Stimpson also thanked Ivey and pointed to her relationship with University of South Alabama (USA) president Jo Bonner.
"Now it may help that the president of the University of South Alabama is her former chief-of-staff, let's give credit where credit is due, but we'll take it any way we can get it, OK," Stimpson said. "But for the very first time, the University of South Alabama has some of the opportunities our other state universities have, and it's because of Governor Kay Ivey."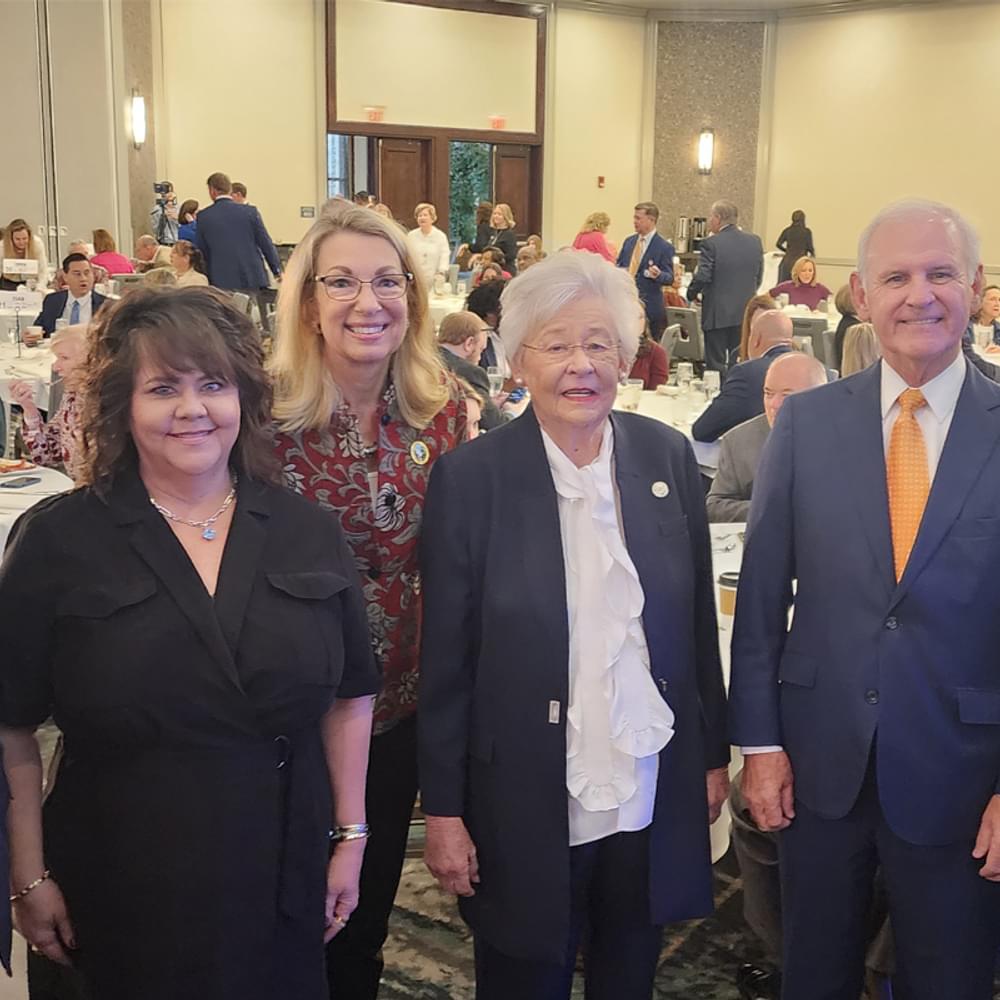 Ivey said Mobile had been like a second home to her. As the Port of Mobile expands, she said most people in the state would be amazed to see the amount of traffic going in and out of the port.
When updating the area on the $2.8 billion bridge construction project, Ivey said it was on track, as was the $330 million airport project.
"I'm excited for the day to arrive when Mobile International Airport is fully operational," said Ivey. "This new airport will enable Mobile to claim the lead as the Gulf Coast regional hub of business and travel."
As for education, Ivey said she believes the state can make a turnaround similar to "Mississippi's miracle." She said when she entered office, her goal was to improve Alabama, and she felt she had achieved that, although there is still a lot of work to do.
"We should always remember that strong students result in strong Alabama," she added.
This summer, Ivey said she hoped that school choice would become a reality in Alabama after years of the state's education system ranking at the bottom on a national scale.
Tuesday, she said education and growing the job force are priorities for her administration.
"The people of Alabama deserve our very best, she said. "Future generations deserve our hardest work today. Let's work together, and let's go to work. This is our opportunity. Let's not waste a moment. May God continue to bless each of you and the great state of Alabama."
To connect with the author of this story or to comment, email [email protected].
Don't miss out! Subscribe to our newsletter and get our top stories every weekday morning.