After years of allowing illegal gaming in Jefferson County, Sheriff Mark Pettway now says he is willing to shut them down and will start doing so Monday.
WBRC reported that Pettway responded to the County Commission's decision not to renew business licenses for bingo halls by saying he was ready to comply. He said starting Monday, the sheriff's office will shut down any business that doesn't have a license.
"I'm glad they're not renewing the licenses because when they renewed and gave them a license, they promulgated bingo and gave them an opportunity to operate," Pettway told the news outlet. "I went to them and said, 'Hey, you need to remove those licenses, take back those licenses, then I can close those businesses down because they'll be operating without a license. So now that they're not issuing those licenses, I can go in there and shut them down."
The Commission decided not to renew electronic bingo hall business licenses after Attorney General Steve Marshall's office raided several facilities in April.
Marshall said the Supreme Court has clarified that bingo halls are illegal. He said at the time, it was extremely frustrating that officials were still allowing the unlawful activity.
Pettway has previously said he has more significant concerns than bingo halls. In 2019, Pettway released a statement saying it was not worth the time, effort and money thrown into confiscating machines and tracking down misdemeanor offenders when he has serious violent crime to address.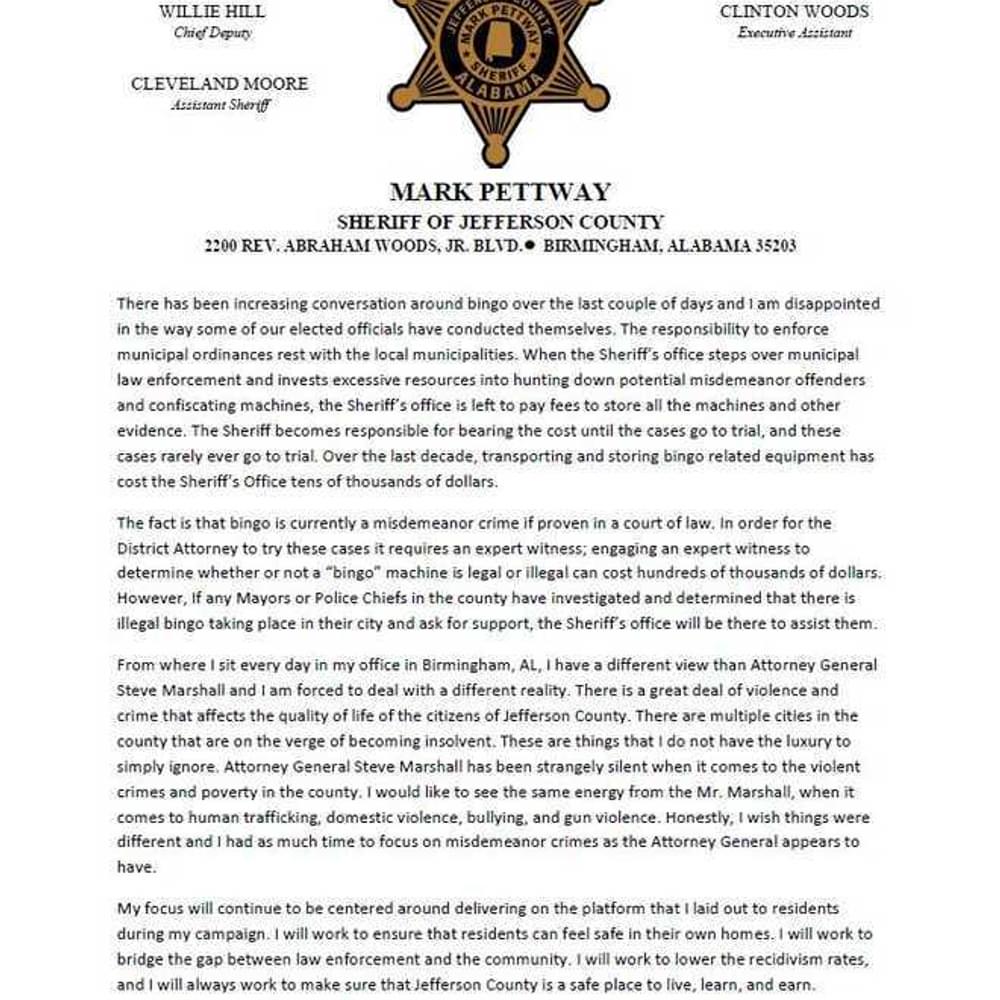 To connect with the author of this story or to comment, email [email protected].
Don't miss out! Subscribe to our newsletter and get our top stories every weekday morning.