When it comes to his "Portraits of Honor" project, Jeffrey Rease has only two big regrets: that he did not come up with the idea and get it started sooner when more veterans of World War II were still with us, and that he simply cannot physically get to every vet that he would like so he can photograph and archive their story.
As a way to honor his late father, who served as a paratrooper during the Korean War in the 187th Airborne, Rease, a Birmingham-based professional photographer and graphic designer, decided to begin taking high-quality portraits of local World War II vets and gathering their stories. But he felt called to do even more. He began providing digital files and large, high-quality prints of those portraits, at no charge, to the veterans and their families. Plus, he established a website and Facebook page where he could share the remarkable images and compelling stories with the rest of us. That includes several generations now who are so far removed from the 1940s that they have no idea of the sacrifice these men and women made for their country.
Rease started "Portraits of Honor" in April 2019, and to date, he has photographed almost 300 veterans in the Birmingham area, across Alabama, and all around the country. (Many of those moving images are available for viewing at https://www.portraitsofhonor.us, along with fascinating stories of what it was like for them to defend their country and democracy in Europe and the Pacific Theater.)
"I only wish I had thought of doing this sooner," Rease says. "Why did I not think of this when there were so many more World War II veterans still with us?"
He also admits he is trying to make up for lost time. The U.S. Department of Veterans Affairs says that about 250 World War II vets die daily. Of the 16 million American men and women who served in that war, only about 240,000 are currently living. Alabama has fewer than 2,500 surviving vets. That gives Rease some urgency in his quest to photograph and obtain oral histories from as many of them as time and funds allow. That and the fact that he feels God has called him to do this.
"I remind myself of where I've come from, my growth and emergence as a photographer, and God's blessings and direction for my life," he says. "I would not have been in a position to do this ten or fifteen years ago, and I have learned so much. I could have tried, but it would have been a poor attempt. Now is my time. I can do it the way I envisioned it and give these heroes the respect they deserve. And I can get it all out there for more people to see it, experience it, and appreciate what these folks did."
The images and stories are moving and awe-inspiring. Rease's first portrait was of Colonel Carl Cooper, then 99 years old, made at his home near Birmingham. Cooper was photographed wearing the U.S. Marine Corps uniform he had on the day he retired from the service after 30 years. To date, Rease has photographed almost 300 veterans and has most of the portraits on his website.
He says he has been inspired by several others who have taken on similar efforts. One, in particular, is Glyn Dewis, a British professional photographer who does similar portraits of veterans in Great Britain. Dewis calls his project "39-45 Portraits." The war in England was from 1939 to 1945. (Examples of his work are available at https://www.3945portraits.com/)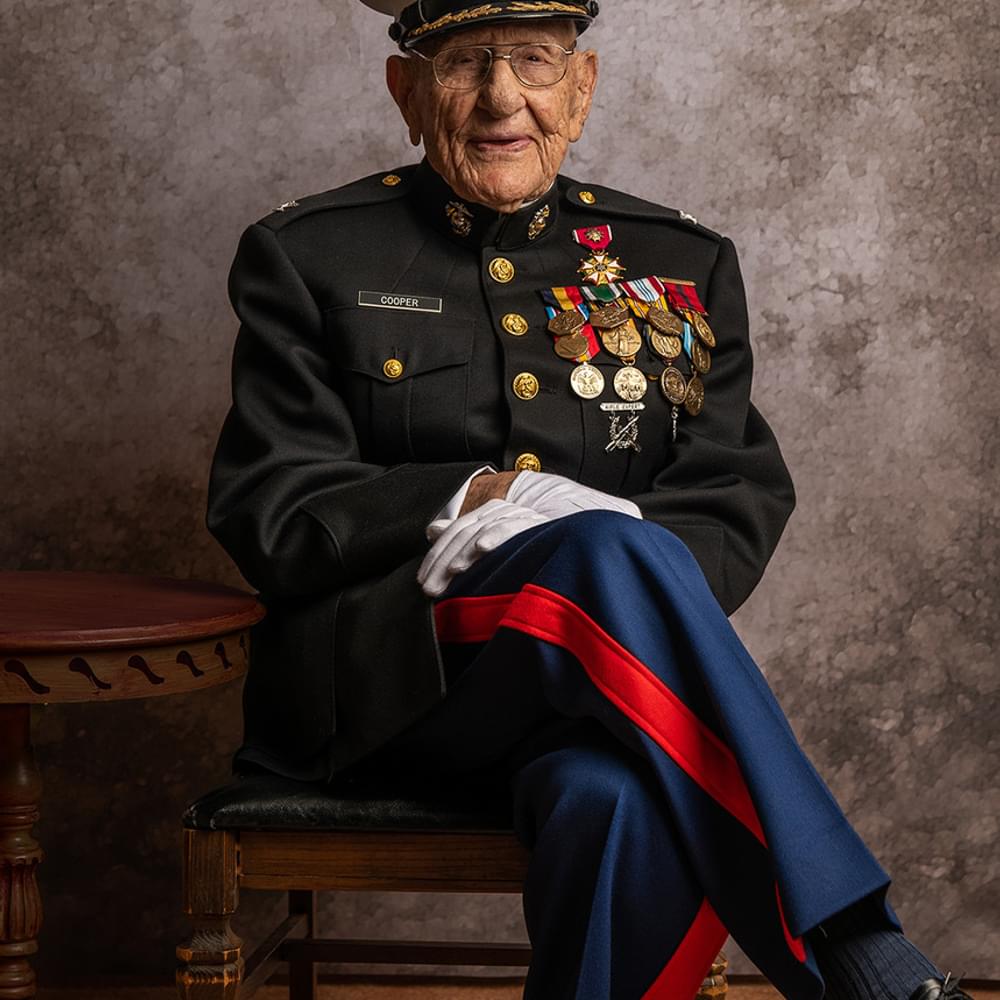 Rease admits that though it requires considerable funds to travel the country to take these amazing pictures and capture eyewitness history from all these men and women, he is not nearly as skilled at raising money as he is at portrait photography. Nor is he as comfortable doing so. He maintains a GoFundMe page (at https://www.gofundme.com/f/ec6w82-thanking-wwii-veterans-with-free-portraits) where people can go to learn more and, if they wish, make donations that allow him to continue to do what he feels he has been called to do. And so he can keep using his talents as a photographer to document this dwindling history.
"Contributions to the GoFundMe allow me to continue to travel and for photo print expenses for me to get to more veterans," Rease says. "And with high gas prices and inflation overall, any donation is so much appreciated."
Rease emphasizes that he travels cheaply, usually driving long distances in his own vehicle, loaded down with lights and other photographic equipment, but he necessarily has to get to where those remaining veterans of "The Greatest Generation" are located. In a video on the GoFundMe page, he talks about the frustration he feels when he hears about a veteran or the family who has learned about his efforts and wants to participate in the project, but he or she is simply too far away for Jeff to drive to where they are.
Rease's dedication and the nature of his cause have attracted the attention of Hollywood. After an article about him and Portraits of Honor appeared in The Washington Post, he was contacted by a production company that has done other films about World War II. They are convinced Jeff's story would make an inspiring documentary movie. Production is already underway, and pending funding, which is mostly coming from individuals, the company hopes to be able to release the film in 2023. Details of the movie are updated regularly on the Portraits of Honor website.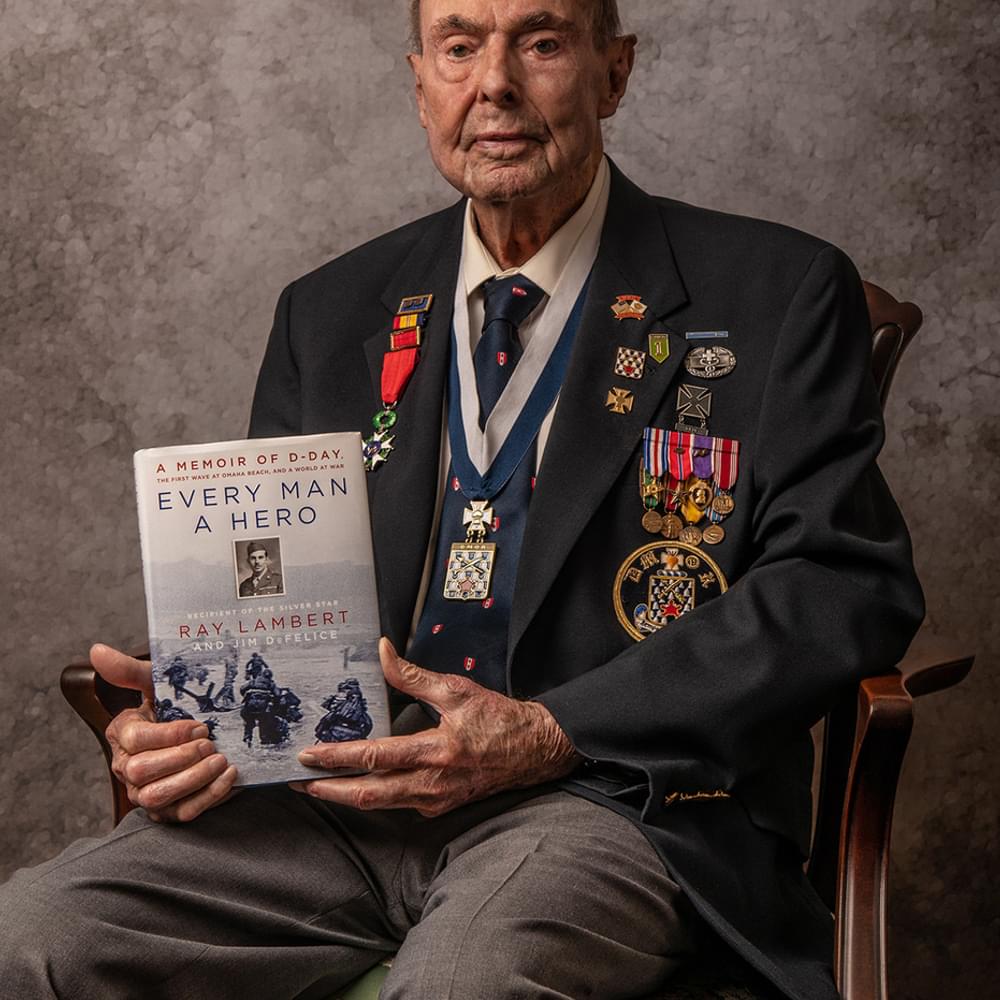 Rease recently had the opportunity to travel to one of World War II's most powerfully moving and iconic locations, the beaches of Normandy in France, where the D-Day invasion took place in June of 1944.
"I had an invitation to travel with the Best Defense Foundation, which was escorting 29 World War II veterans to take part in the 78th-anniversary commemoration of D-Day," Rease says. "It was such a wonderful experience to be there and see the locations of the invasion, but especially to do it with those veterans, most of whom were actually there in 1944. I got to see firsthand what so many of the people I have photographed had experienced and told me about."
Rease emphasizes that all expenses—for himself as well as for the veterans—were covered by the Best Defense Foundation and its partners and sponsors. None of it came from his Portraits of Honor GoFundMe account.
He notes that he still has many contacts from people around the country that he hopes to connect with. Each of those represents a veteran in their 90s or already beyond 100 years old and that he feels he needs to go and photograph as soon as he can. According to estimates from the Veterans Administration, there will be less than 60,000 U.S. World War II veterans still alive by 2027 and predicts the last person to have served in the military in World War II will pass away in 2043.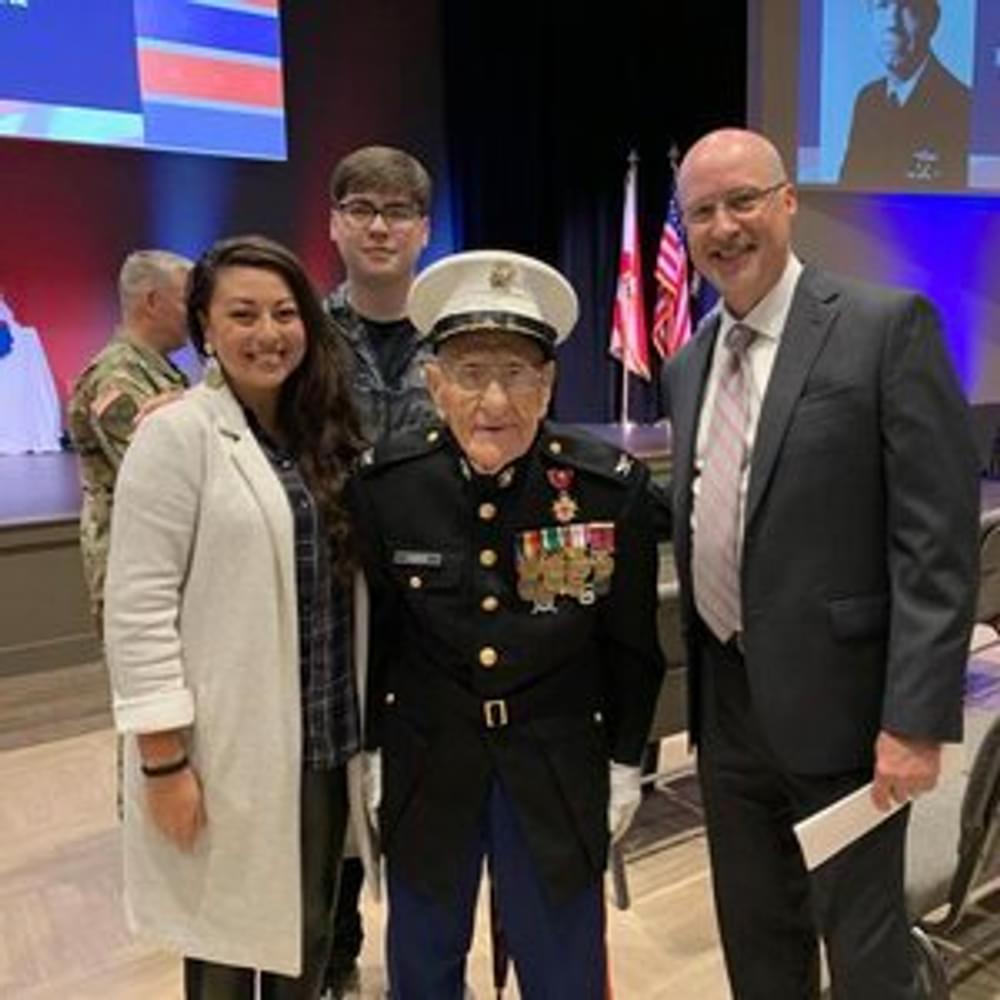 "Those heroes and their families are what compel me to load up my car with all that gear and hit the road," says Jeffrey Rease. "And I'm determined to keep taking as many portraits as I can and capturing their stories so they will not be lost. That's one of the things God put me here to do, so I intend to keep doing it as long as I can."
Don Keith, an Alabama native, is an award-winning and best-selling author, filmmaker, journalist, and broadcaster, and a regular contributor to 1819 News. He has more than 35 books in print, fiction and non-fiction. He writes extensively on World War II history and supports the capture and archiving of oral history through his "Untold Millions" project. Don's website is www.donkeith.com.
Don't miss out! Subscribe to our newsletter and get our top stories every weekday morning.