On Thursday night, Jordan 'Jelly' Walker experienced something that, while not particularly common to him, happens to a bunch of other basketball players. He had trouble making shots.
On Saturday, Walker returned to form, hitting a season-high seven 3-pointers in a 90-67 Conference USA victory over UTSA at Bartow Arena.
Undoubtedly, Thursday night was helpful when it came to Saturday's performance.
"[UAB coach Andy Kennedy] makes us have, it's called a next play mentality," said Walker, was 7 of 26 overall and 2 of 15 on 3-pointers during Thursday's double overtime win over UTEP. "I try to instill that into my life. Good days, bad days, move on to the next day. Thursday's game, especially for me, wasn't pretty. But, we got the win, that's what matters. This game, I didn't want to do the same. I kept my approach the same but just dusted that off and kept playing."
In this case, though, the nation's leading scorer, who has been efficient throughout the season, moving on wasn't particularly easy.
"For someone like me, who scores as well as I do and shoots as well as I do, it was frustrating," said Walker, who entered the game averaging 24.7 points per game. "I could hardly sleep that night. I was up until 4 in the morning, watching the game over and over. I was actually texting [Coach Any Kennedy] because he didn't go to sleep either. I texted him and told him all the stuff I was doing wrong and stuff like that and how he was right about a lot of the shots I took and they hurt our team a little bit. I wanted to come in today and keep it simple."
On Saturday, Walker finished with 31 points on 12 of 21 from the field, including 7 of 12 on 3-pointers. For just the second time this year, Walker didn't get to the free throw line. But he did add three rebounds, three assists, a steal and just two turnovers in 30 minutes.
"I like 12 for 21 Jelly better than I like, what was he the other night, 6 for 1,000," Kennedy joked.
Walker became the quickest player to reach 1,000 points in a UAB uniform. It took Walker 47 games to do that. It was quickly apparent that the Blazers showed up ready to play, both on the defensive end and in the willingness to share the basketball.
"The message was sent, sometimes I don't know if the message is received," Kennedy said. "But, I got a group, they're not overly demonstrative. You say what you say and you hope it's being absorbed. I think their play spoke to it."
Tony Toney time ⏰@3Ttoney pic.twitter.com/XAgiZykAvf

— UAB Men's Basketball (@UAB_MBB) December 31, 2022
UAB had 14 assists on 19 made baskets in the first half. At that point, the Blazers were shooting 50 percent from the field and 46.2 on 3-pointers. The half ended with an 11-0 run that was capped off by back-to-back dunks by Trey Jemison and Tony Toney and a fastbreak 3-pointer from the corner by Eric Gaines.
"The thing that sticks out to me the most, I told the team, boy, when we share that ball, sharing is caring," Kennedy said. "We had 19 assists on 30 made field goals [for the game]. As a result, we shot the ball at a very efficient rate."
Gaines, who also struggled on the offensive end on Thursday, was extremely efficient. He had 18 points, seven assists, five rebounds, a steal, a blocked shot and two turnovers in 30 minutes. KJ Buffen finished with 14 points, nine rebounds, three assists, two steals and a turnover in 31 minutes. The only thing Buffen didn't do well was shoot free throws as he was 3 of 8 from the line.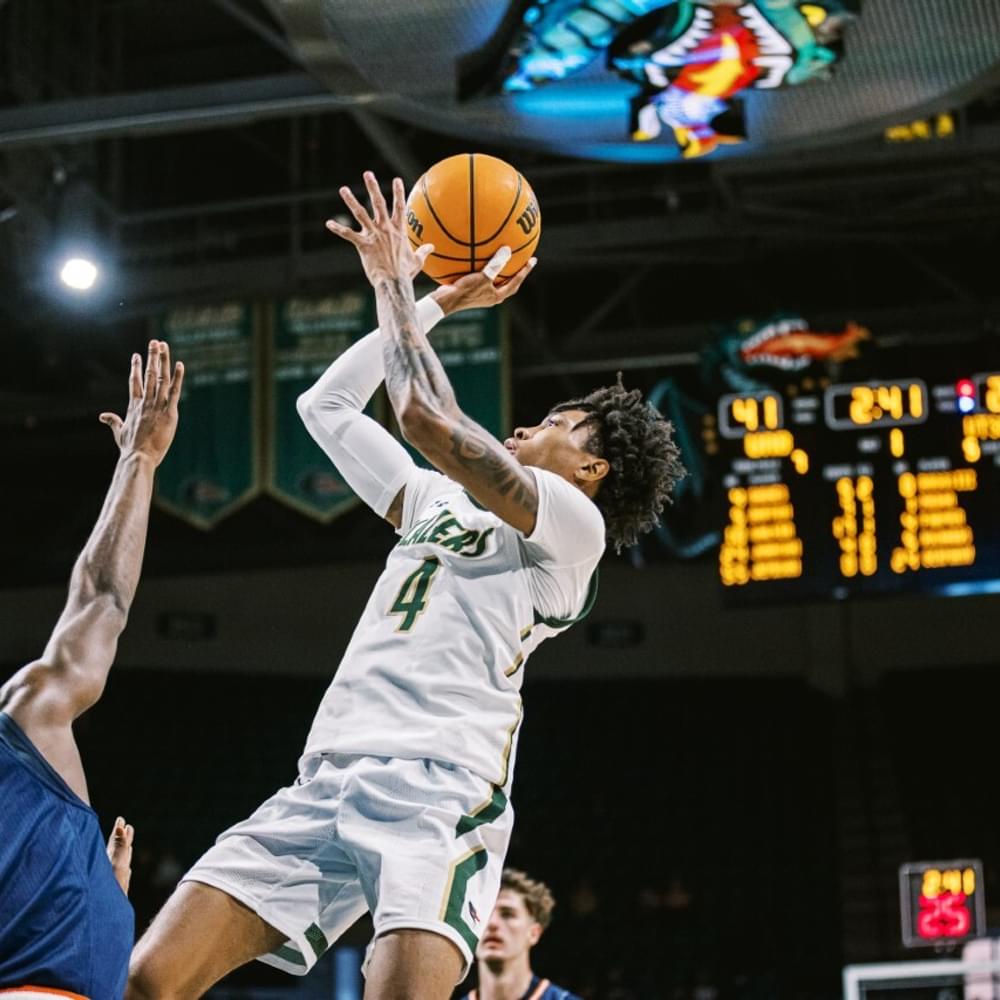 Overall, though, it was a pleasing way to get ready for a huge C-USA showdown at FAU that is 12-1 overall and 8-0 at home.
"It's really the next phase for this team," Kennedy said. "It's a huge game for us, but it's 1 of 20 (C-USA games). We're going to see if we have learned any lessons."
Kennedy said he expects LeDarrius Brewer, who has missed the last three games with a broken bone in his hand, to be available next week.
"I'm not rushing him, especially with a hand," Kennedy said. "You're catching, you're dribbling, he's got to be right mentally. He's been doing some activity, non contact, just to get confidence with catching the ball and working out some of the pain. Our anticipation is for him to go."
To connect with the author of this story, or to comment, email steve.irvine@1819news.com.
Don't miss out! Subscribe to our newsletter and get our top stories every weekday morning.