BIRMINGHAM — How unlikely is it that Lee Beebe is working his way into the running back rotation at UAB?
None of his offers to play college football after he finished high school at Park Crossing High in Montgomery came from FBS or FCS schools. His first inquiry into becoming a walk-on player at UAB was turned down because he was not yet enrolled. He showed up at one of Bill Clark's one-day camps in the summer of 2022.
Once he arrived at the camp, Beebe joined the wide receivers. It was there that he was first noticed. However, at first, it wasn't his play that got him attention.
"I was over there doing receiver work, and one of the coaches was like, 'I want to see you at running back,'" Beebe said. "I went to receiver because I thought that's what I wanted to play when I got to college. They saw that I was big and said I was going to running back. I was OK with it. Running back, I know what to do. I have good feet. I have good hands. They can utilize me. I can use my (frame) as an advantage, and I like running back."
By the end of the day, Beebe, who played both positions at Park Crossing, found himself a spot on the UAB roster as a walk-on running back.
"I had a couple of offers from D-III schools and NAIA," said Beebe, who looks and plays bigger than his roster size of 6-foot and 205 pounds. "But, my parents always told me to go big or go home. If I couldn't get in here, I probably would have tried at a different college."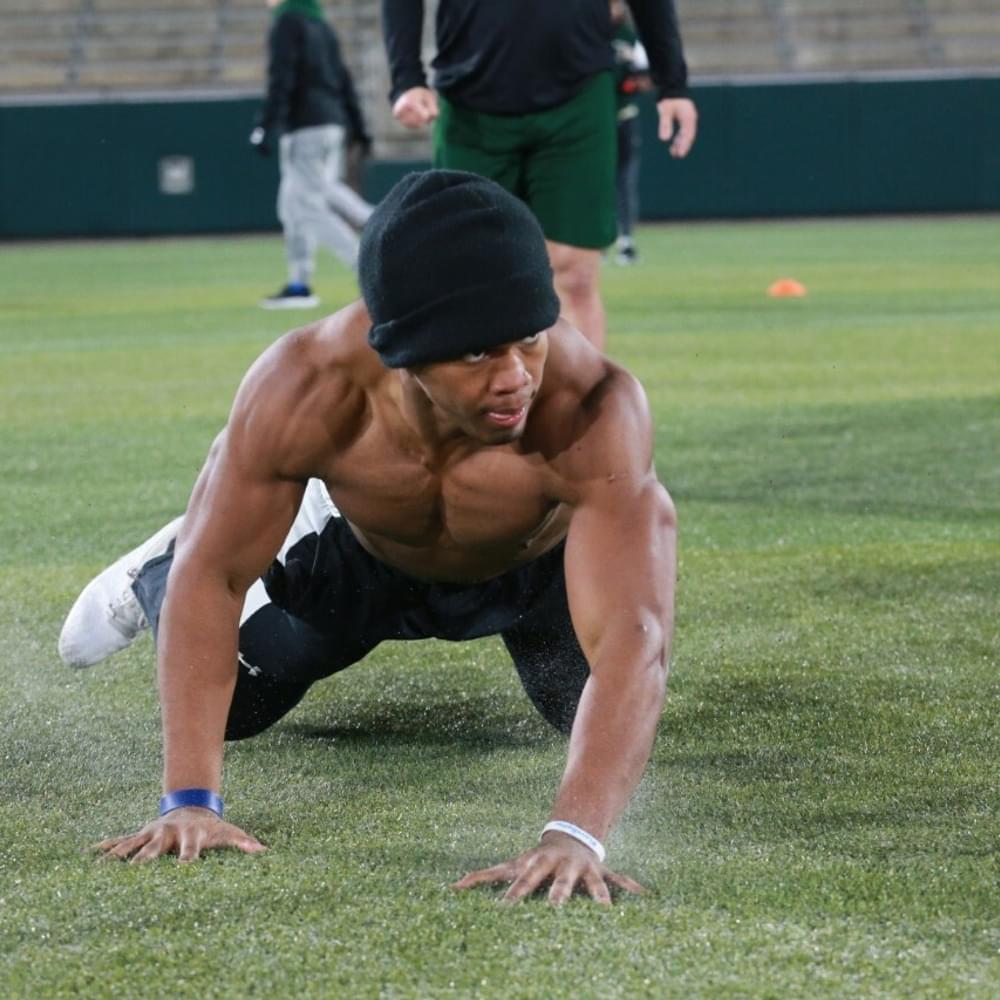 You didn't have to pay close attention to UAB last season to notice that breaking into the running back rotation was darn near impossible. DeWayne McBride was the country's leader in rushing yards per game, and Jermaine Brown Jr. rushed for more than 900 yards. The other carries went to Lee Witherspoon and A.J. Gates.
Beebe and fellow true freshman Taven Curry showed flashes of good things during fall camp, but there was too much depth.
Fast forward to this spring practice with a new offense, new coaching staff, no McBride and equally good depth. Brown is now the top back. Demetrius Battle, a 6-0, 245-pound graduate transfer from West Alabama, is showing he needs to get the football, and Witherspoon and Gates are also in the mix. In the summer, junior college transfer Isaiah Jacobs is expected to join the room.
So how does Beebe find a way to stand out in this crowded backfield?
"No. 1, I'll brag on Hindley," UAB head coach Trent Dilfer said of running back coach Hindley Brigham. "I don't think there's a better guy at identifying talent at the running back position. You just look at our room. We have guys who were not highly recruited, and I'd argue we have four Power 5 backs. (Beebe) is one of them. He's doing a great job. They're all versatile, which is huge for us. They're not just good runners. They're good pass blockers. They're good pass receivers. They're versatile guys that add a lot of value."
Dilfer detailed what he's seen from Beebe.
"Lee, this spring ball has really shown, kind of that next step," Dilfer said. "His vision, his patience, his understanding of the offense, his ability to break tackles, finish runs, finish catches. He's been really impressive."
Part of what sets Beebe apart, at least a little, is his experience playing receiver in high school. He can attack the passing game from a wide receiver's viewpoint, which not all running backs are capable of doing.
"It's a huge difference," Dilfer said. "For this offense, every eligible is eligible. We're going to make sure they have to defend all the eligible people. Our running backs to have the ability to not just catch the ball but run routes, understand coverage, activate coverage. They do a lot of stuff where they become receivers, what we call flush the defense. It's a huge deal. It's not a little deal. It's a huge deal."
Beebe is busy trying to show he belongs in the rotation.
"I definitely have to prove myself every day," Beebe said. "In the running back room, there's a lot of talent. Everybody is good. I have to take every rep like it's my last and treat it like a game rep."
Don't miss out! Subscribe to our newsletter and get our top stories every weekday morning.