Hundreds of thousands of abortions are performed each year in the United States. Many times, the decision to abort a child is made under extremely stressful circumstances where a mother feels she has no other option. But thanks to one Alabama non-profit, women are being served, babies are being saved, and the Lord's grace is being seen.
Life on Wheels is what it sounds like. It is a mobile service with a purpose. Image Clear Ultrasound is a licensed, mobile medical clinic operating three Life on Wheels clinics: one in Montgomery and two in Birmingham.
Life on Wheels executive director Robyn Blessing said the faith-based organization offers patients free pregnancy tests, ultrasounds and community resources.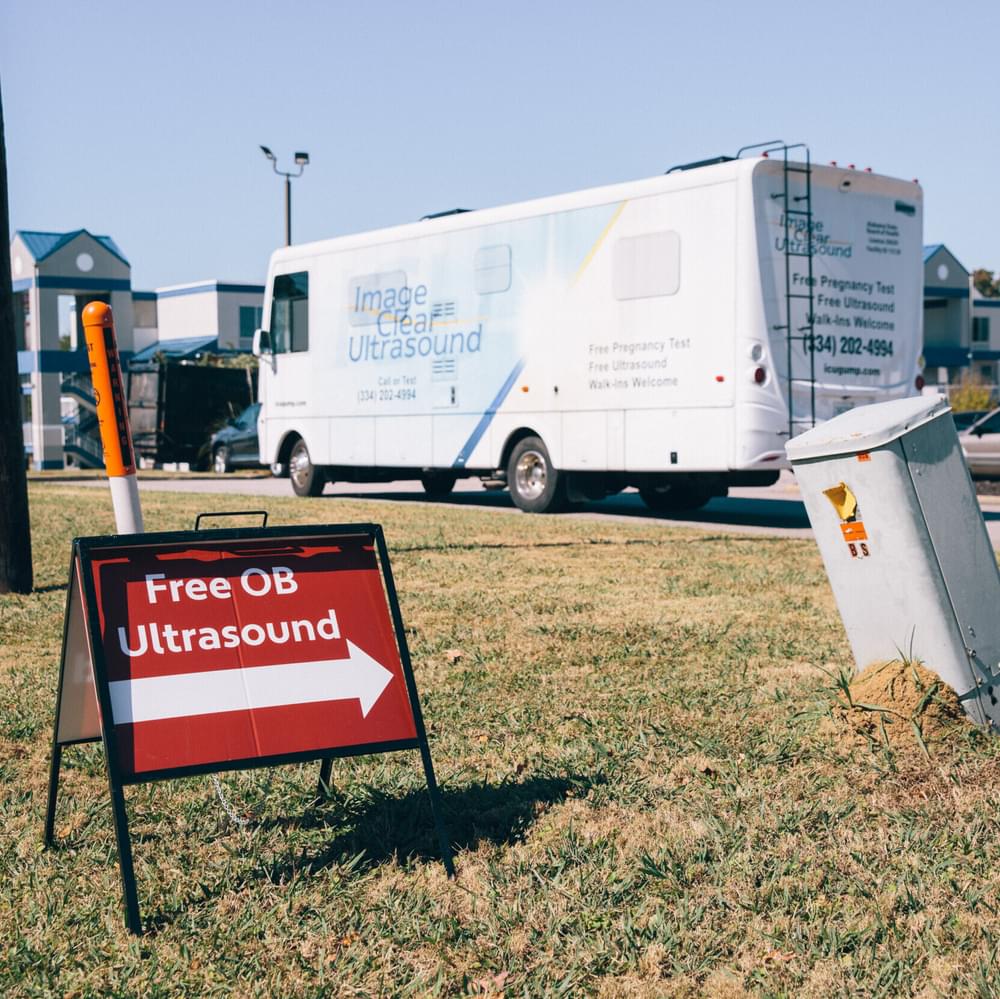 "We offer them connections with people in the community or non-profits or churches or sometimes the state, like Medicaid," said Blessing. "We help them get whatever they need to address their situation, and then we offer them the ultimate gift they could have: a relationship with Jesus."
Blessing said often, women who are considering abortion feel like they have no way out financially. That's where Life on Wheels steps in.
Desirea was 11 weeks pregnant and was planning to get an abortion when she saw a Life on Wheels Bus. She had already signed her paperwork for the abortion when she remembered what she had learned on the bus.
"I went back across the street, and it just looked like Heaven and Hell," said Desirea. "And it was just like, my mom was like, 'let's just go. Let's get away from here.' So, we went across the street, and we seen the bus, and they was standing out there singing and holding hands and praying."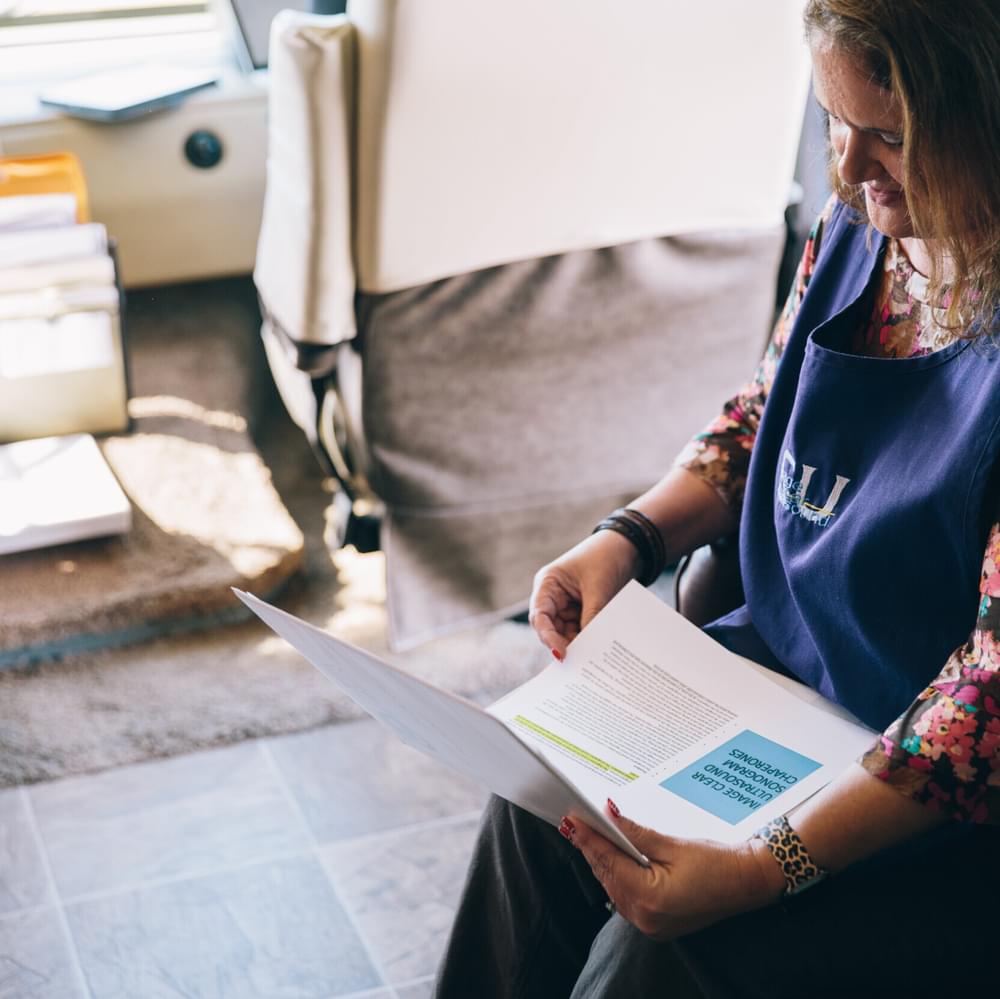 After speaking to the people with Life on Wheels, Desirea said she became more comfortable about her decision.
"And I was just like, 'I'm not going to get rid of my baby,'" she said.
Life on Wheels stayed by Desirea's side during her pregnancy and helped her find a doctor who could deliver her baby girl via cesarean section.
"I had my baby," Desirea remembered. "I fell in love with her as soon as I put my eyes on her … My baby, she's a blessing."
Desirea said the team with Life on Wheels still checks on her and her child.
Life on Wheels all started with Dr. Matthew Phillips, an OBGYN with OBGYN Associates in Montgomery. After witnessing botched abortions in the emergency room, he recognized a need for services.
"He saw this when he was on call," Blessing explained. "He hadn't been seeing these women in his practice, so he knew there was a problem."
After speaking with a patient about the needs he identified, Phillips was able to connect with a man who was willing to start a fundraiser to purchase a mobile unit. A single unit can cost around $175 thousand, not including the ultrasound machine.
"So, they prayed," Blessing said. "This whole thing is bathed in prayer."
In no time, the fundraiser netted $100 thousand. The first mobile unit hit the road on December 27, 2016, but still, there was more to be done.
"The goal was to have a mobile unit in front of every abortion clinic in Alabama," Blessing remembered.
Several locations were considered, but then a miracle happened. An anonymous donor sent Life on Wheels a check for $175 thousand to be used for a new mobile unit in Birmingham.
"So, we bought the mobile unit for Birmingham," said Blessing. "We launched on February 12, 2020. We were open a month when COVID hit, but the thing was, we were considered medically essential, so we were able to see women who couldn't get to a doctor because they weren't taking patients."
Blessing said women were able to take advantage of medical services provided on the bus. Word got around about the unit, and a Christ-centered non-profit that awards large financial donations to other ministries decided to gift Life on Wheels with $100,000. One Hundred Shares Birmingham presented the check, and Life on Wheels used those funds, along with $75,000 that was already saved, to purchase a second bus for the Birmingham area. That bus was launched in December 2021.
"It's just been an amazing journey," Blessing said. "It's so expensive, and we don't know how to do it, but God does it. He just makes it work.
"God has pretty much always supplied for us, and that's pretty much our story."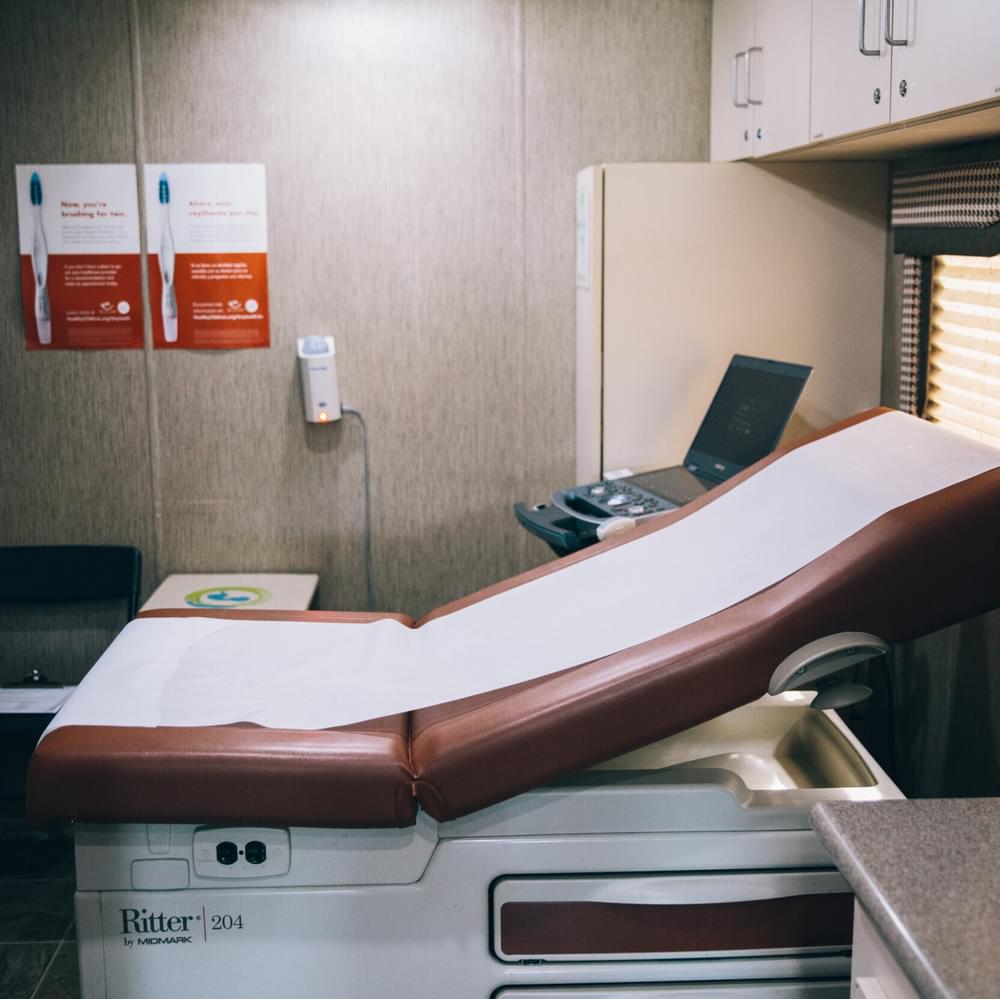 Life on Wheels also assists pregnant women who are struggling with substance abuse. Sara gave birth to a baby girl in 2017.
"Just to have somebody to talk to is a big thing," Sara said. " … They were non-judgmental, which was the best thing, and they encouraged me to continue to move forward no matter how hard it got."
After being abused and hooked on drugs, Sara said she made it through her pregnancy thanks to Life on Wheels. She was unable to go to rehab because she was pregnant. Life on Wheels took her in and not only helped her overcome addiction but also helped her grow in her faith. She now calls the workers and volunteers on the bus her family. Sara said her baby girl saved her life, and she is now remarried and owns her own business.
"Everything is different today," Sara said. "I mean, I don't have to look at a drop of drugs to get through the day … I am just thankful I didn't make that choice to have an abortion because I would not have my daughter in my life right now, and she is a blessing. So just reach out. Reach out.
To learn more about Life on Wheels or to donate, visit LifeOnWheelsAlabama.com. To set up an appointment or find where a mobile clinic will be, go to ICUIronCity.com.
To connect with the author of this story, or to comment, email [email protected].
Don't miss out! Subscribe to our newsletter and get our top stories every weekday morning.