The man charged in the death of a Bibb County deputy pleaded not guilty during an arraignment Tuesday.
Austin Patrick Hall, a convicted felon, is accused of shooting two deputies after leading them on a chase in a stolen vehicle last June. Hall was on the run, and multiple law enforcement agencies joined in the search for him. He was eventually taken into custody.
Meanwhile, Deputy Brad Johnson was put in the hospital on life support to be an organ donor. Johnson passed away and is remembered as a hero by loved ones and community members.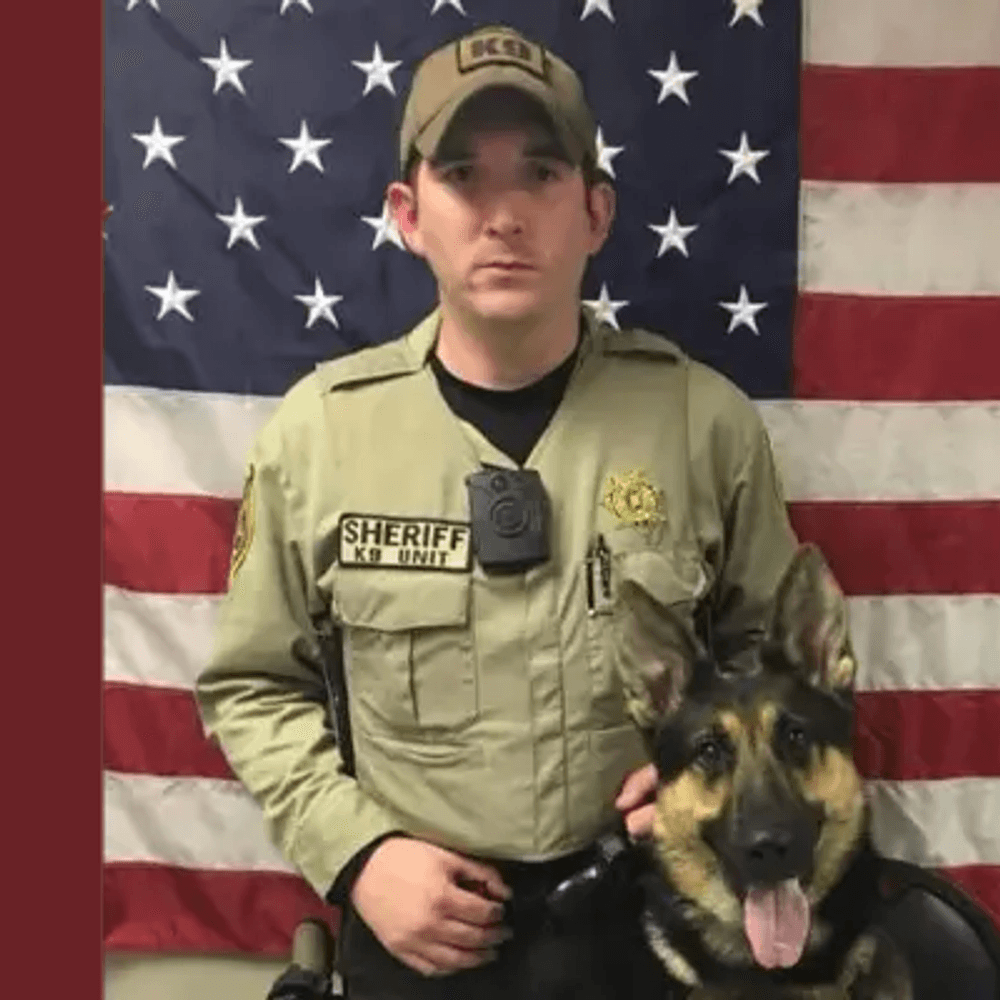 Investigator Chris Poole was also shot and was treated and released from the hospital.
Hall had been criminally charged at least 46 times in nine years. He pleaded not guilty Tuesday to three counts of capital murder, one count of attempted murder and one count of firing into an occupied vehicle.
Attorneys for Hall have not returned a call from 1819 News.
To connect with the author of this story or to comment, email news@1819news.com.
Don't miss out! Subscribe to our newsletter and get our top stories every weekday morning.