UAB offensive lineman Matthew Trehern laughs softly when asked about a moment caught on tape and sent out for the world to see on social media.
In the video, shot in the weight room inside the UAB Football Building, Trehern sets a school record with a power clean lift of 385 pounds. Look closely, just before the short video ends, and you see Trehern beginning to get emotional after sending the barbell back to the ground.
What happened next, which is not shown in the video, is probably more powerful than the school-record lift.
"Once I hit the 385 on the power clean, I just dropped to my knees because I knew my mom gave me that strength," Trehern said. "I was speechless. I just dropped to my knees and started crying. I needed that strength, and she was there for me."
You can't see it cause the video cut out…but I dropped to my knees and cried. All I could think about is my momma.❤️ https://t.co/jVYlSPevi0

— Matthew Trehern (@Matttrehern72) July 28, 2022
The memory of Robin Trehern is going to get Matthew through a bunch of tough times this season. She died on May 21 at the family's home in Saraland. Robin Trehern was 47 years old. Matthew's biggest fan became his biggest inspiration.
"My mom, she meant the world to me," the 6-foot-3, 310-pound Trehern said. "I always tell our players to find a 'why'. That is what you think about when you wake up in the morning. My 'why' is my mom, my dad, my brothers, my sisters, my niece, my wife. That's my 'why' every day. I get up every day, ready to work and try to put everybody in a better place. That's all I want to do."
Trehern started playing football in middle school after his mother suggested he give it a try. Always one of the bigger kids in his school, he was immediately good at the sport. He was a two-time all-state player at Saraland High and the list of schools offering him scholarships included Louisville, Troy and South Alabama. However, his grades dictated that he attend junior college.
"It's really humbling going to junior college," said Trehern, who was a two-year starter at Northeast Mississippi Community College. "You come out as the best player out of your high school and then you go to juco. For sure, it made me a better person, better player, better human, everything."
Trehern and Sidney Wells took their official visit to UAB on the same weekend. Both were Mississippi junior college products. Both were highly regarded offensive line prospects. Both found a new home in UAB.
"We looked each other in the eye and said, 'We're going to bring another championship here," Wells said.
They literally chased that goal side by side. Their lockers are side by side. In 2020, when UAB beat Marshall in the Conference USA championship game, Trehern was the starting right guard and Wells started at right tackle.
"Me and him have built that chemistry over the years," Wells said.
Trehern's loss hit Wells hard, he said, and that hurt traveled throughout the team.
"The first thing we did was Coach [Darrin] Hinshaw and I went down to his mother's funeral, just to let him know how much we love him," interim head coach Bryant Vincent said. "We're here for him and his family. We knew it was going to be tough. Any time a child loses one of his parents, it's one of the toughest things you'll ever go through in your life. Just mentoring Matt, we let him know, you're going to have good days, you're going to have bad days, we're here for you. We've had a lot of one-on-one talks."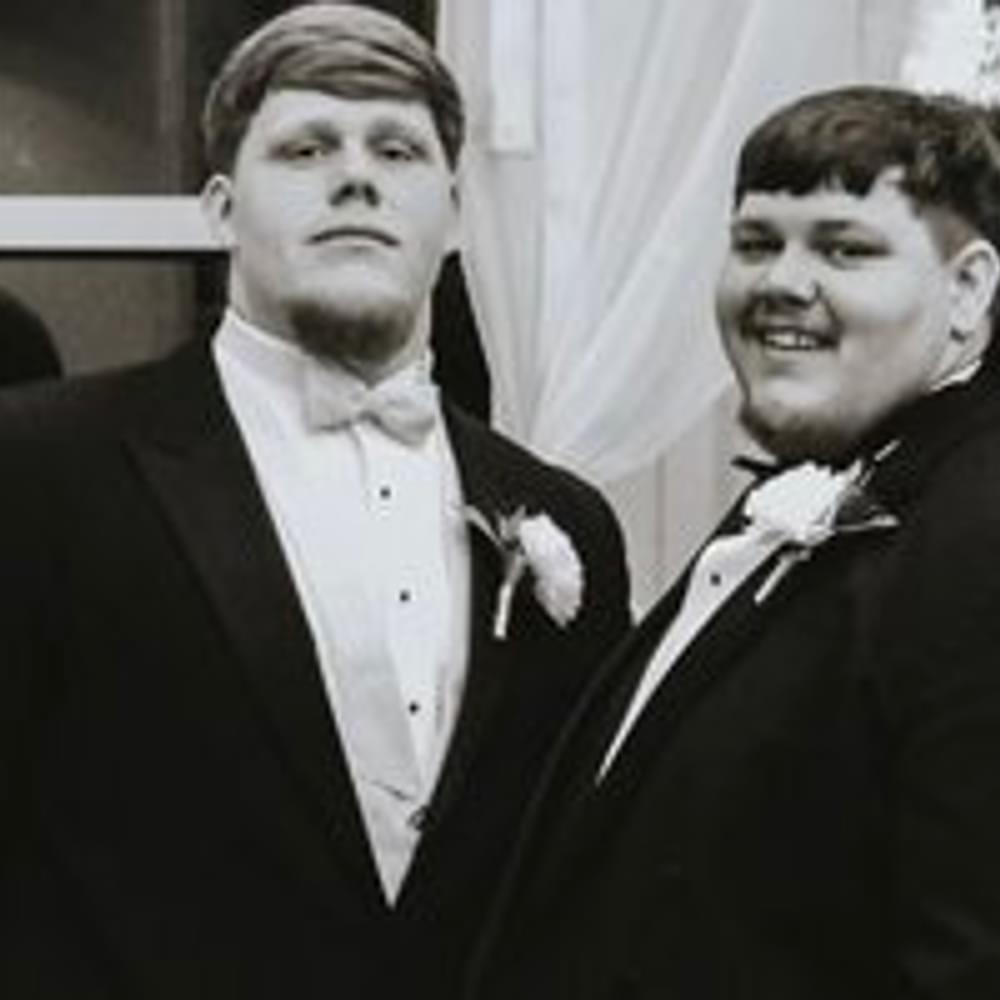 Trehern acknowledges that the pain won't go away. But he's using that pain to fuel himself.
"Losing my mom, honestly, is the toughest thing I've ever dealt with," Trehern said. "I want to take care of my parents, my brothers, my sisters, my niece and my wife. Once she passed, it's just a whole different level of urgency. I wake up, my feet hit the floor, and I hit the ground running. I told everybody I'm pumped up for this season. I'm more excited than I've ever been in my life. She was there every home game and every [away] game she could make it to. She was always blowing me kisses before the game. When I go out there, I'll still do it for her. It's going to be emotional for sure."
Trehern was an all-conference player a year ago. Wells thinks that not only will Trehern be better this season but he is pushing his teammates to be better.
"I think it really motivates the entire team because we all see how much it means to him," Wells said. "Tree has pushed himself probably harder than he's ever pushed. He's pushed himself to the absolute limit. It's not just him; [reserve offensive lineman] Cam Young, he went through the same thing. As a unit, we're all here for each other. Even through this tough time, Tree has been a driving force for us."
To connect with the author of this story, or to comment, email steve.irvine@1819news.com.
Don't miss out! Subscribe to our newsletter and get our top stories every weekday morning.