It was an evening that began with cautious hope for the supporters of Senate candidate Mo Brooks who gathered for the candidate's runoff election night party at Huntsville's Bullet and Barrel Indoor Shooting Range. As the vote tallies came in after the polls closed, that hope was replaced by disappointment and even some tears from attendees who had witnessed the Alabama Congressman rebound from the loss of former President Donald Trump's endorsement and earn the right to face Katie Britt in a runoff by winning enough voters in the Republican Primary election last month.
Brooks' own hopes turned into disappointment and some discouraging words about the state of politics in the year 2022 during his 12-minute concession speech Tuesday night. Brooks stood before his supporters to thank them for sticking with him through the campaign, but also to offer a bitter congratulations to the opposition.
"I would be remiss if I did not congratulate the Alabama Democratic Party for helping to ensure that the Democrat nominee in the Republican Primary won," Brooks said. "So, congratulations to the Alabama Democratic Party. They now have two nominees in the general election, Will Boyd and my opponent [Katie Britt] who they endorsed and helped push over the finish line both in the primary and in the runoff."
Brooks also sarcastically congratulated special interest groups that he says support open borders and cheap foreign labor.
"They worked hard for their values; not values I share," Brooks said. "I want border security, but give credit where credit is due. They were involved and engaged in this campaign, giving millions of dollars, directly or indirectly to help ensure that they got open borders and cheap foreign labor."
Brooks outlined a long list of conservative agendas and values, including protecting the 2nd Amendment; eliminating the budget deficit and national debt; defending moral values; protecting free speech and freedom of religion, as well as the repeal of Obamacare, all things that he believes are threatened because Britt won the runoff.
"We are sending to Washington, D.C., the exact opposite of what we need in the United States Senate," Brooks continued. "The voters have spoken. They might not have spoken wisely. They may have been seduced by brazenly false advertising, but nonetheless, they have spoken, and I respect their will."
1819 News asked Brooks about his future plans after losing the runoff. He answered, "I fly to Washington in the morning. I've got six more months as a congressman."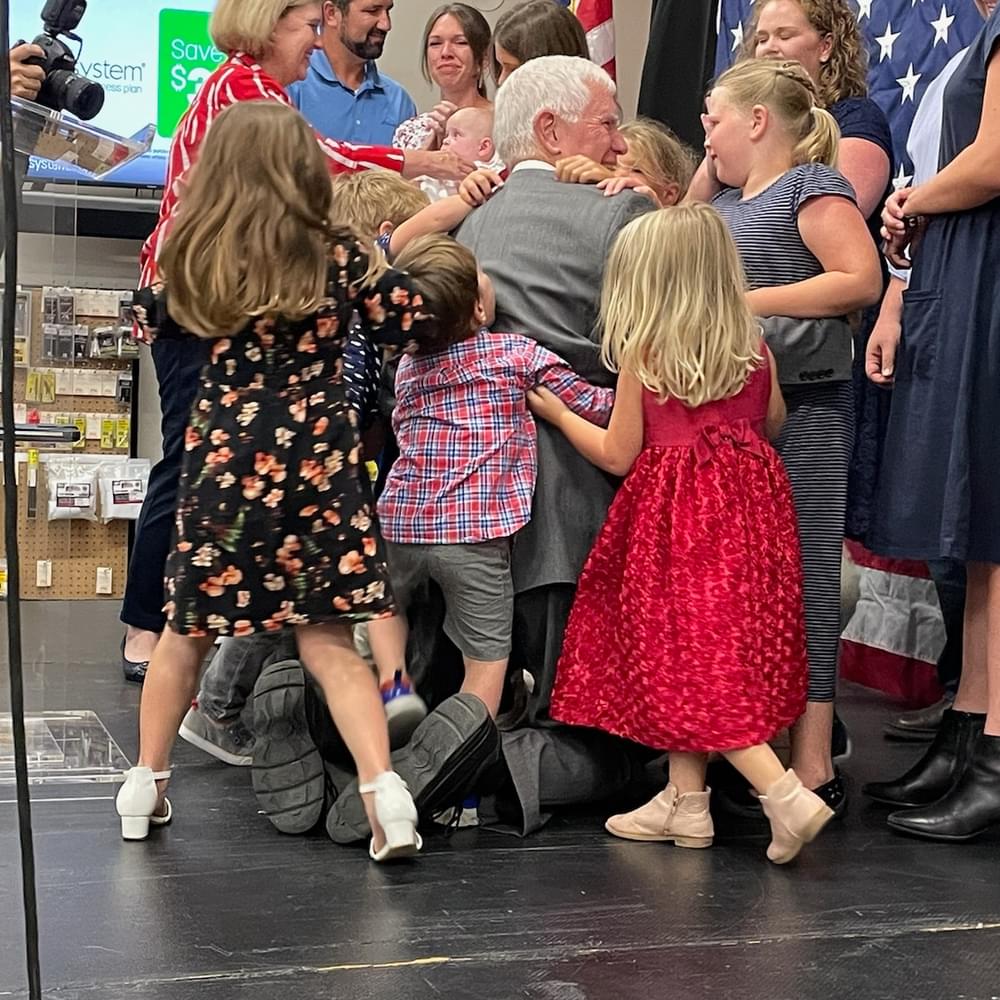 The Brooks supporters in attendance at the watch party also offered some glum thoughts following Brooks' speech.
Byron Bonds of Huntsville said, "Tonight, Alabama elected a Republican in the primary runoff and turned Alabama purple for the first time. I'm convinced that Alabama is a purple state. Back in 1951, my father left Alabama and had to go halfway around the world to fight the communists. Today, I don't think you have to get on a bus and cross the state line to find them."
David L. Black, of Muscle Shoals, is a former member of President George H.W. Bush's White House staff, and he told 1819 News, "I think this is effectively the rebirth of the Democratic Party in Alabama. The Republican party now has a task on its hands, to define conservatism, to find its future going forward, and not to forget the past, but to remember what it means to be an American, a conservative, and a Republican. There is a stark contrast. We can't be like everyone else is, we must be different."
David Pinkleton, a 35-year-old from Huntsville said, "It's a disappointing night for conservatives. The GOP establishment won. Katie Britt will probably hold this Senate seat for decades like Richard Shelby did, for the rest of my life, for the most part."
Will Smith of Killen said, "I think it's important for Mo Brooks to have a voice in America and Alabama's future. I hope maybe he will consider either writing or starting a talk radio show. He is a great defender of American values."
To connect with the author of this story, or to comment, email Jim.McDade@1819News.com.
Don't miss out! Subscribe to our newsletter and get our top stories every weekday morning.