"Enjoying every minute of it."
By Erica Thomas, Managing Editor
NASCAR driver Bubba Wallace continues to celebrate his October 4 victory at the YellaWood 500, on the Talladega Superspeedway.
The Mobile-born Wallace said his message to the younger generation is to never give up. He said he has faced difficult times and he has wanted to throw in the towel, but he stayed on track and it is now all paying off.
"Obviously, push through the tough times," Wallace said. "It makes moments like this much more sweeter and it's just super cool to be where I'm at right now and enjoying every minute of it."
This year's fall race was postponed by a day because of rain, then cut short by rain on Monday. The Talladega Superspeedway has been called one of the most difficult tracks in NASCAR by other drivers, but Wallace said his biggest challenge was the weather.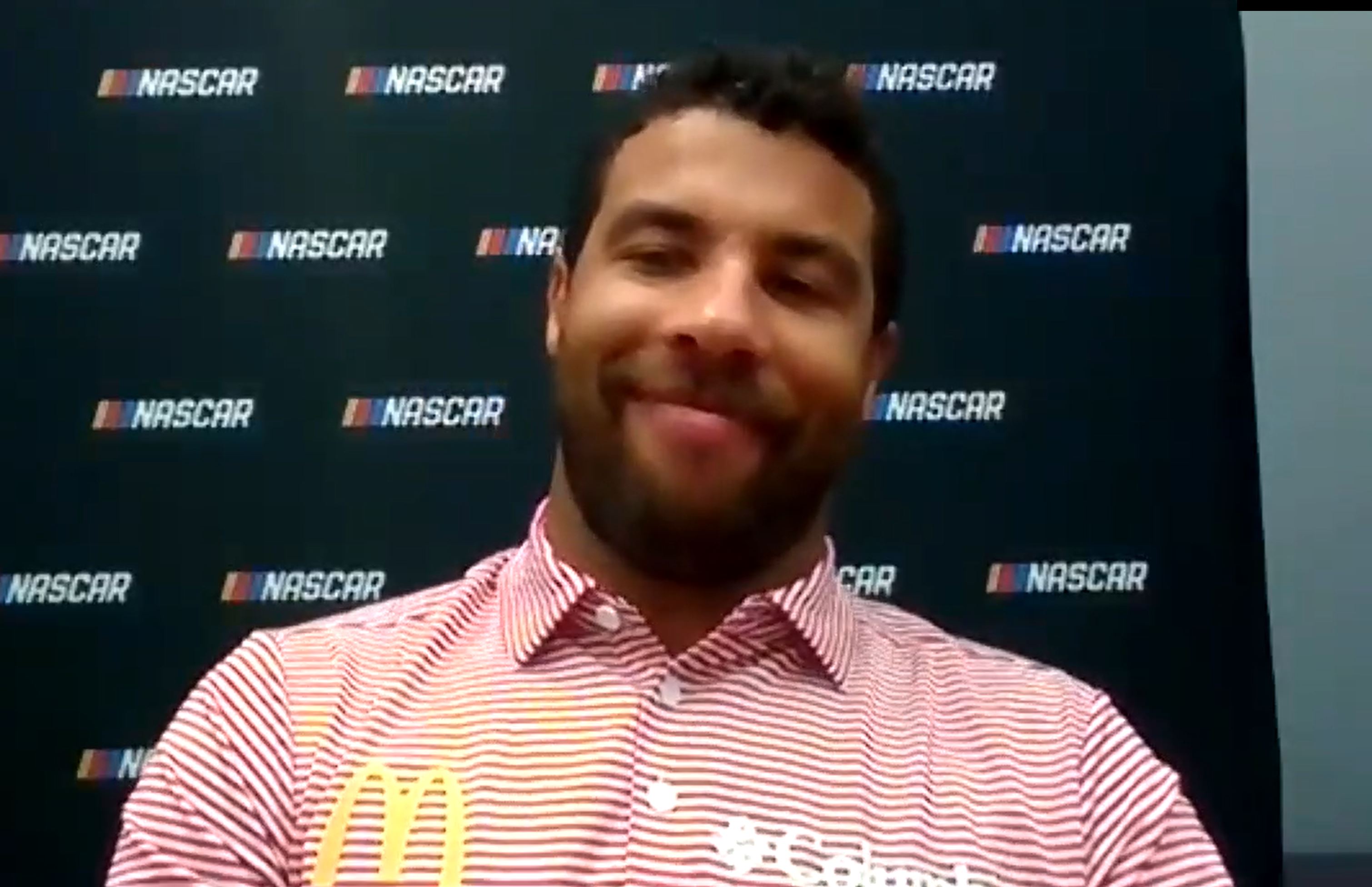 "We knew weather was in the forecast," Wallace explained. "And it was just all about timing. It's all about timing when it comes to races and we were twentieth or so on that last restart and we worked our way up from twentieth to the lead and it was just like, a surreal moment."
The YellaWood 500 winner said his influence on the younger generation is not lost on him. He said he hopes to continue "being a good human being" in order to inspire others.
"It's about, for me, being the best that I can be on the racetrack that will carry over to off the racetrack" Wallace added.
Since his big win, Wallace he has been busy celebrating the victory. He drives the No. 23 for 23X1 Racing, owned by NBA Legend Michael Jordan and current NASCAR Cup Series Playoff driver Denny Hamlin. Wallace said after the big win, he was able to talk to Jordan. He said the basketball star was pleased to get his first cup win.
"He was excited," Wallace remembered. "He was happy for me, happy for the team and just ready for more."