The city of Mobile is preparing to bring back the New Year's Eve party and Mardi Gras celebrations. The events are expected to be a hit for tourists and a jumpstart to the year for local businesses that have struggled over the past two years due to COVID-19.
The events will be the first since the pandemic began.
For New Year's Eve this weekend, there will be a party downtown, with the famous giant MoonPie drop. The MoonPie Over Mobile New Year Celebration will begin at 8 p.m. with the Resolution Wall on the corner of St. Joseph Street and St. Francis Street. People will be able to write down their New Year's resolutions on the wall.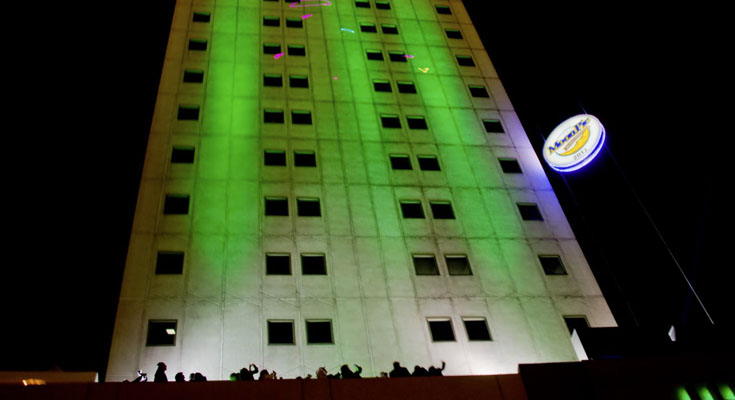 There will also be entertainment and the cutting of the World's Largest MoonPie. The headliner for the event, Trombone Shorty & Orleans Avenue, will perform at 11 p.m. and the MoonPie Drop, fireworks and a laser light show will be at midnight. The full schedule can be viewed online by clicking here.
The MoonPie Drop has been a tradition in the Port City since 2008. The 12-foot-tall MoonPie descends from the 34-story RSA BankTrust Building.
The city celebrates the MoonPie because it is a popular choice for maskers riding floats during the Mardi Gras celebration in Mobile. Mobile is home to the first-ever Mardi Gras celebration, in 1703.
This year, the Mardi Gras celebration will return and with the rich history in Mobile, residents and visitors are already planning the celebration. Ahead of Fat Tuesday, March 1, 2022, Mobilians will decorate their front yards to look like Mardi Gras floats. The new tradition is called the Mobile Porch Parade, and it was started in 2021 after the official Mardi Gras celebration was canceled due to COVID-19.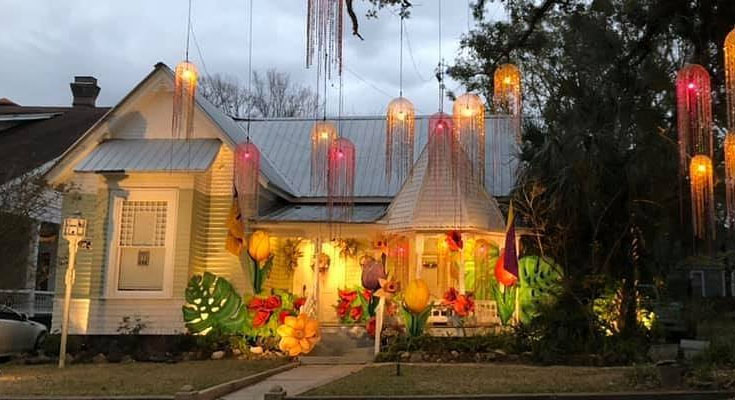 Mardi Gras events begin in Mobile in early January and the city will celebrate with receptions, balls, concerts, and other gatherings ahead of Mardi Gras Day. You can view the calendar and the parade route by clicking here.