By Brandon Moseley
My Pillow founder and CEO Mike Lindell met for three hours Wednesday with Alabama Secretary of State John H. Merrill (R) and his team on Lindell's assertion that fraudulent ballots were cast for Joe Biden (D) in the 2020 presidential election.
Lindell is an outspoken supporter of former President Donald J. Trump (R) and has gained national attention for his claims that the 2020 election was stolen through fraud. Lindell was joined in the meeting with his friend and collaborator Dr. Douglas Frank.
1819 News talked with Lindell following his meeting with Merrill. Lindell maintains that even in wildly pro-Trump Alabama there were votes stolen from Trump.
1819 News asked Lindell how many votes did he find in Alabama that were fraudulent.
"It's too early to tell," Lindell said.
1819 News asked if most of the problems in Alabama were from the absentee ballots.
Lindell said no and that the problem was with the voting machines.
"The machines need to be gotten rid of," Lindell told 1819 News.
1819 News asked if Alabama voting machines could connect with the internet and potentially have to vote changed remotely over the worldwide web.
Lindell said that yes, they could.
For over 10 months, Lindell has been investigating the election of Joe Biden. He said he believes over 10 million votes were stolen nationwide.
"Yes, by over ten million votes," Lindell replied when asked about the number. "That is the easiest question you could have asked. I can't believe that you asked that."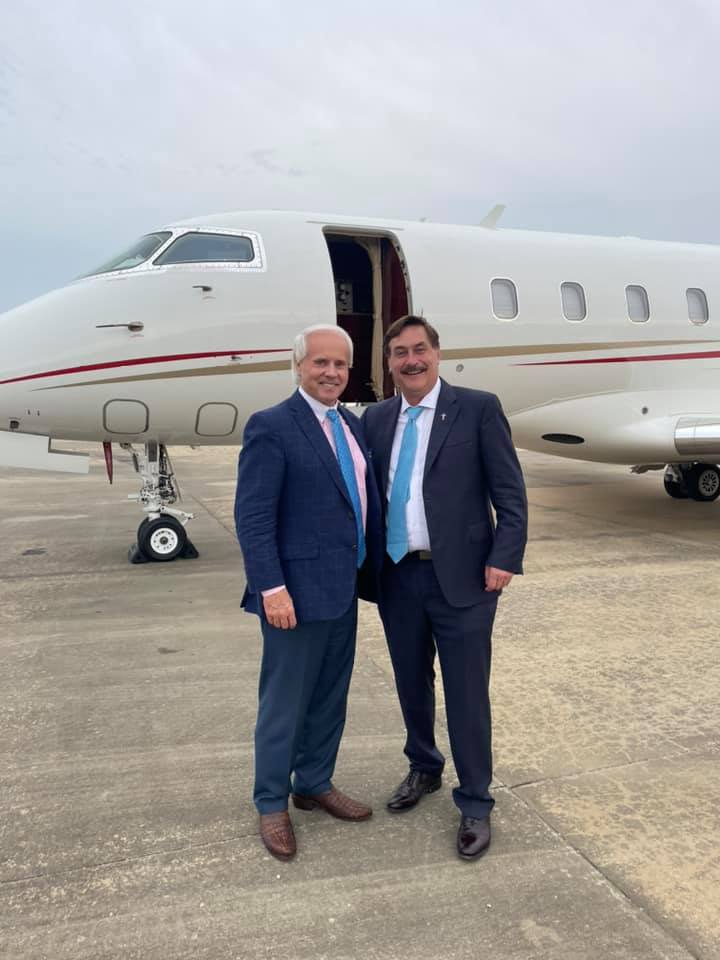 On Thursday the 1819 News spoke with Sec. Merrill.
Merrill said that Lindell showed him no evidence whatsoever that any votes were stolen from Donald Trump or that there was any election fraud in Alabama,
The 1819 asked Merrill if Russian internet hacker geniuses could use satellites and the worldwide web to take over Alabama's vote machines and change the election results of Trump votes to Biden votes.
Merrill replied, "Absolutely not."
Merrill told the 1819 News that "There are no modems. The voting machines, vote tabulators, do not connect to the internet."
Lindell did acknowledge that, "You have some of the best systems in place in the country."
According to documents given to the 1819 News by the Alabama Secretary of State's office, there were 3,708,804 registered voters in Alabama at the time of the 2020 general election last November. 2,306,587 of those voters filled out a ballot in the general election. Trump received 1,441,150 votes. Joe Biden (D) received 849,642 votes. On January 6, after an interruption by protesters, the Congress of the United States certified Biden the winner of the 2020 election.
Lindell then went to speak on the air with Montgomery news talk radio.