Nick Saban is no stranger to Washington, D.C. His visits are usually from being honored by the President of the United States as NCAA football national champions, but his most recent trip was all business. Saban, along with SEC commissioner Greg Sankey and a group representing the SEC made up of SEC coaches, university presidents and athletic directors, visited the nation's capital hoping to get some assistance in regulating and balancing name image and likeness (NIL).
Currently, NIL regulations vary from state to state, allowing some states to hold a competitive advantage over others. This advantage has caught the attention of Saban as well as others in the SEC, knowing that something must be done so that the SEC doesn't fall behind other conferences and states because of the lack of NIL regulations.
Some Saban critics believe he is complaining and scared he won't be able to keep up, but over the last two years that NIL has played a key role in recruiting, Saban has not missed a beat. Saban's goal for this trip to Washington, D.C. was to provide information and get help setting up a plan to regulate NIL so that college football can retain competitive balance.
"I don't know exactly what the answer is, but I think if we can get more people aware of what the issues are for them to have input on how we can sort of create a model that would help create some competitive balance but still give people opportunities to use their name, image and likeness to earn, I think, will be a good thing," Saban said.
On Thursday, Saban and Sankey started their morning meeting with U.S. Sen. Katie Britt (R-Montgomery) in what she described on her Twitter as a "great" meeting.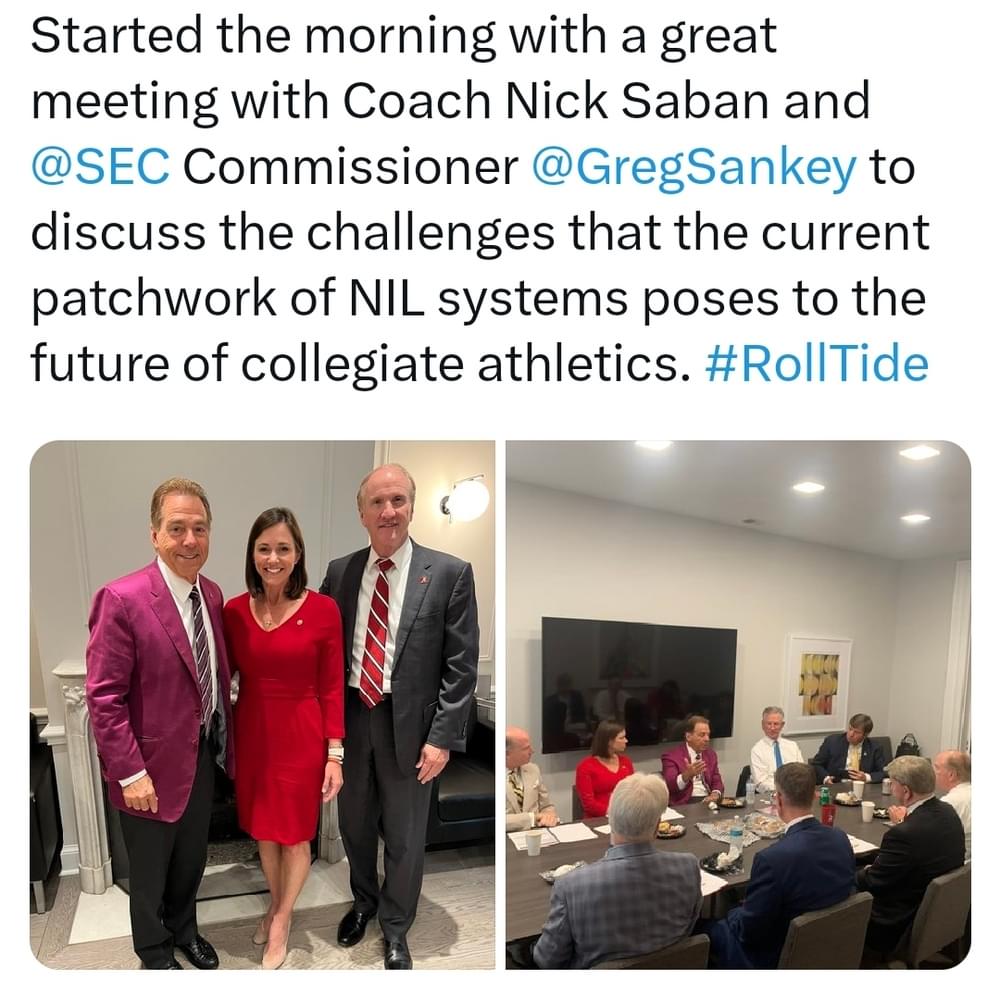 Former Auburn football coach and now U.S. Sen. Tommy Tuberville (R-Auburn) was also a part of the meeting in hopes of fixing the broken NIL system, and like Britt, he also took the time and posed for a photo with his good friend Nick Saban.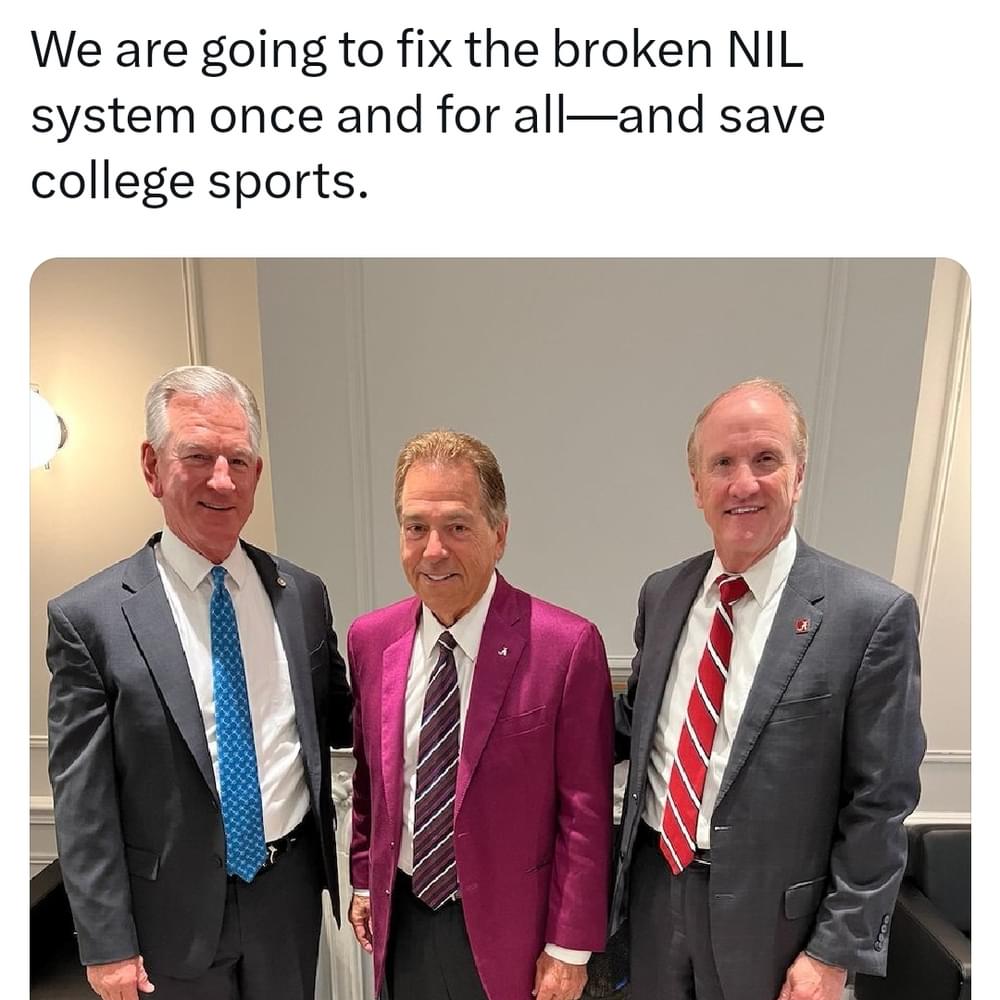 While no firm solutions have come out of the meetings, Saban and the rest of the SEC hope to get some help from Congress to regulate NIL while both know that something must be done quickly with another football season right around the corner.
Don't miss out! Subscribe to our newsletter and get our top stories every weekday morning.