The National Weather Service (NWS) is monitoring a cold front that could impact Alabama on Wednesday.
Thunderstorms are possible over the state for a prolonged period, including threats of flooding, damaging winds and possible isolated tornadoes.
The NWS forecasts the storms to enter the state Wednesday afternoon and evening.
Rains forecasted to begin Tuesday and move out Thursday could mean rainfall totals of up to four inches in the northern region of the state, including Hamilton, Fayette, Cullman, Huntsville and Fort Payne. Up to three inches of rain is expected in most other regions of Alabama, including Birmingham, Montgomery and Mobile.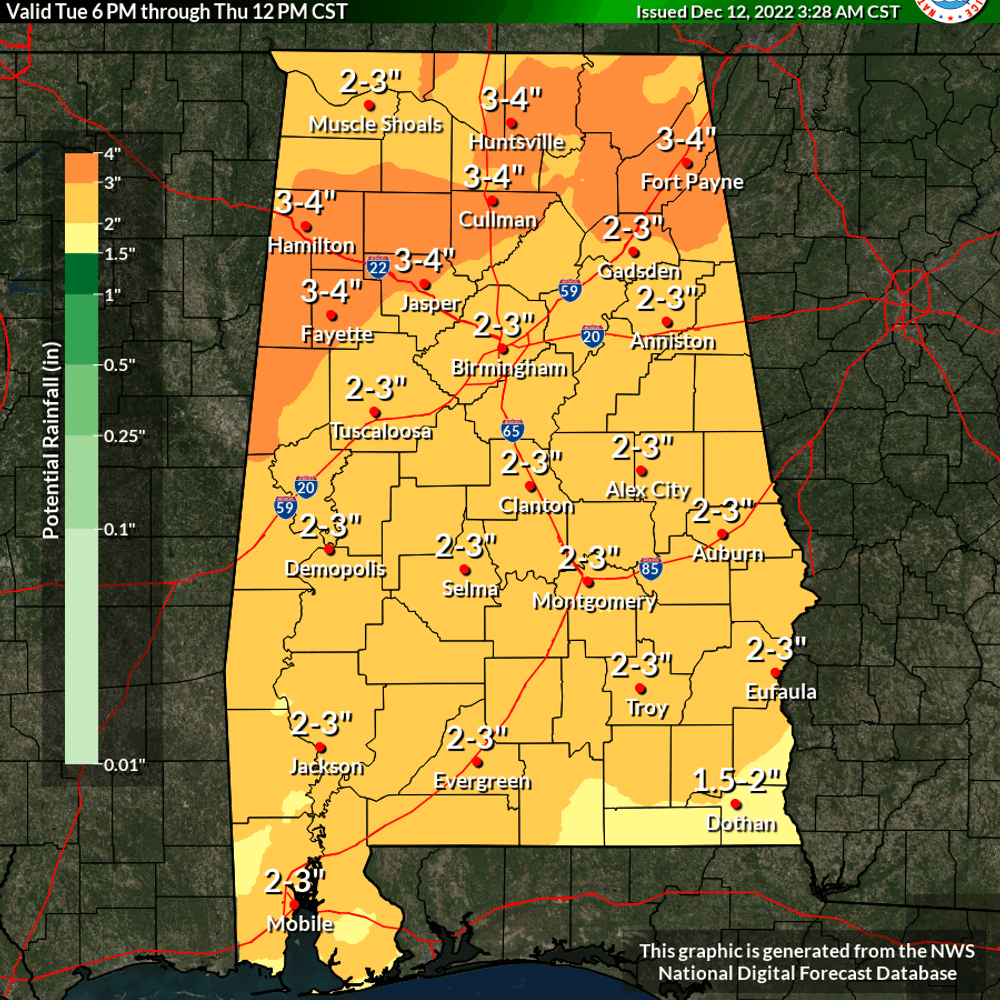 Much cooler air will follow the storm system, and much of the state can expect more Christmas-like temperatures in mid-December and going into the week of Christmas. In fact, some models suggest there could be some winter weather moving into north Alabama the week of December 18, but it is still too early to forecast.
To connect with the author of this story, or to comment, email [email protected].
Don't miss out! Subscribe to our newsletter and get our top stories every weekday morning.